New School Leadership Helps Advance the Field of Public Health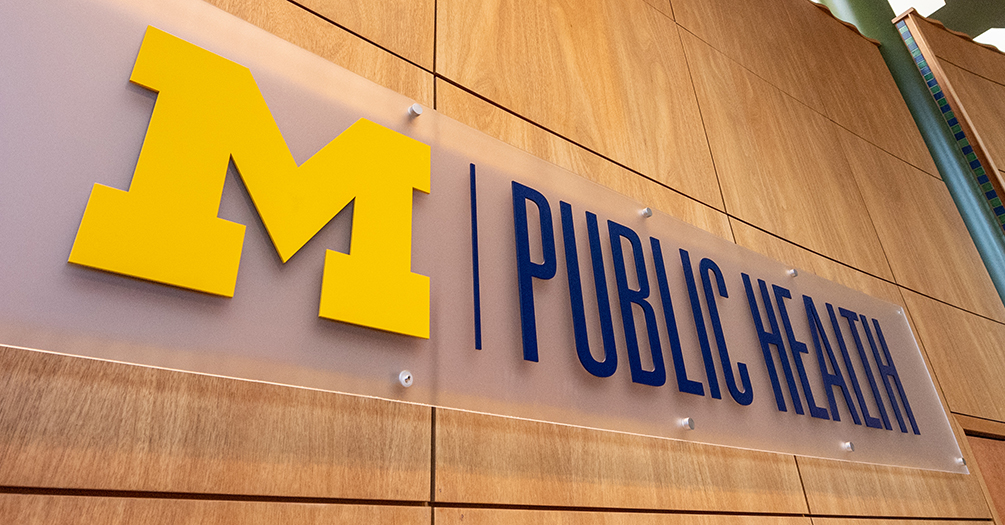 Denise Anthony Named Chair of Health Management and Policy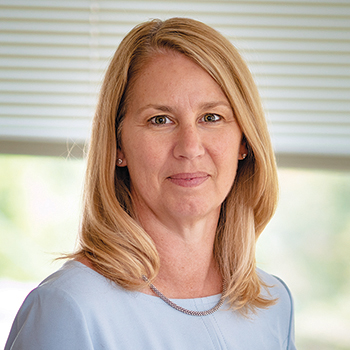 Denise Anthony, professor of Health Management and Policy, became chair of the Department of Health Management and Policy in October.
"Denise's interdisciplinary research across several fields related to health management and policy makes her an excellent choice to lead this department," said DuBois Bowman, dean of the School of Public Health. "Her extensive experience in higher education administration and collaborative research will serve the school well in leading this nationally recognized program into the future."
Anthony's work explores issues of cooperation, trust, and privacy in a variety of settings, from healthcare delivery to microcredit borrowing groups. Anthony was director of the Master of Health Informatics program from 2020 to 2021.
Read more about Anthony in Building Trust and Building Equity in Public Health.
---
Belinda Needham Named Chair of Epidemiology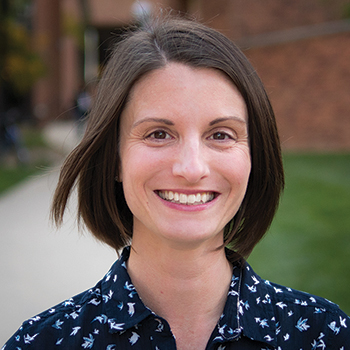 Belinda Needham, associate professor of Epidemiology, became chair of the Department of Epidemiology in September. "Belinda's passion for health equity and the training of future public health leaders demonstrates her commitment to improving public health in our community and beyond," said Dean Bowman. "I look forward to working more closely with her as she steps into this leadership role within our school."
Needham's research focuses on the ways social-structural, psychological, behavioral, and physiological mechanisms lead to health disparities and age-related chronic diseases, such as cardiovascular disease.
Read more about Needham in The Social Side of Disease and Disease Prevention.
---
Whitney Peoples Named Inaugural DEI Director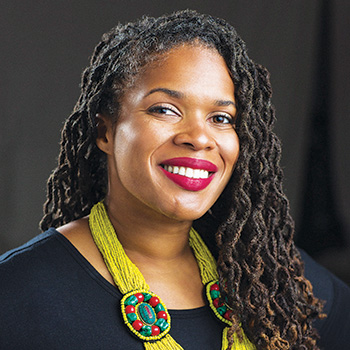 Whitney Peoples has joined the school as the inaugural director of Diversity, Equity, and Inclusion. Peoples comes to the School of Public Health from the Center for Research on Learning and Teaching (CRLT), where she served as a director in Educational Development and Assessment Services and coordinator of DEI Initiatives and Critical Race Pedagogies.
Peoples earned a PhD in Women's, Gender, and Sexuality Studies from Emory University, has spoken and written on the intersections of race, gender, health, and popular culture, and taught broadly in the area of Women's and Gender Studies and African American Studies.
"We're delighted to welcome Dr. Peoples to the Michigan Public Health community," said Dean Bowman. "Her extensive expertise in diversity initiatives and her breadth of experience across the higher education landscape will increase the school's capacity to do the critical work of ensuring we are an inclusive community for all."
Read more about Peoples in Leadership at the Intersections of Public Health, Race, and Gender
---
Laura Power Named Director of Public Health Practice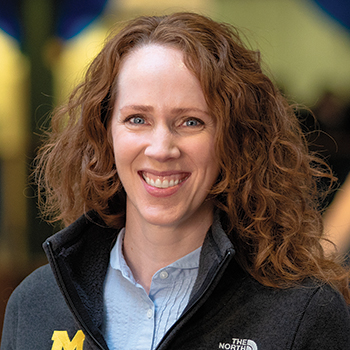 Laura Power, clinical assistant professor of Epidemiology, became director of the Office of Public Health Practice in July. In this role, Power has operational responsibility for the school's practice strategy and serves as principal investigator in the Region V Public Health Training Center.
Power is director of the Preventive Medicine Residency and is a recognized leader in the school in advancing public health practice activities.
Read more about Power in Prevention in Action: The Bigger Picture around Individual Infections
---
Emily Youatt Named Assistant Dean for Student Engagement and Practice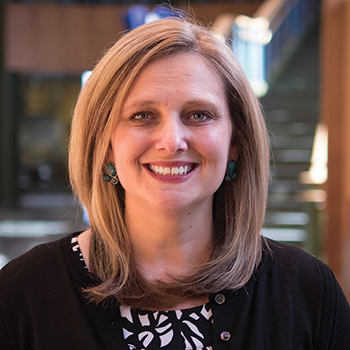 Emily Youatt, clinical assistant professor of Health Behavior and Health Education, became assistant dean for Student Engagement and Practice in July. As part of her role, she will retain her position as Director of the Office of Undergraduate Education.
"Youatt has successfully led the growth of the undergraduate program in various administrative roles since its inception. Her experience with recruiting, admissions, interprofessional education, and schoolwide curriculum, as well as strong engagement with student services, makes her an outstanding choice to lead the Office for Student Engagement and Practice," said Dean Bowman.
Read more about Youatt in Those Who Can, Teach Public Health.
---
Sebastian Zöllner Named Co-Director of Precision Health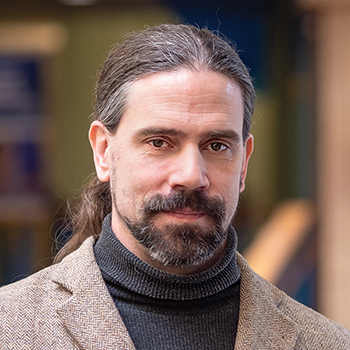 In July, Sebastian Zöllner became co-director of Precision Health at the University of Michigan. Zöllner, professor of Biostatistics at the School of Public Health and of Psychiatry at Michigan Medicine, previously served as associate director for Precision Health's Data Analytics and IT Workgroup.
An expert in genetics and biostatistics, Zöllner's research seeks to alleviate disease burden and improve prevention and treatment methods to create healthier lives.
"With expertise in genetic epidemiology and public health, Dr. Zöllner brings an important perspective to his role as co-director, and I am confident his leadership will continue to push Precision Health forward," said Dean Bowman.
Read more about Zöllner in Genetics, Human Diseases, and Precision Health.
The School of Public Health has been ranked the fourth-best school of public health in the nation by U.S. News & World Report. Learn more about the teachers, researchers, and practitioners leading us forward to a healthier, more equitable future for all.
---