Tackling health disparities is passion for Michigan Public Health researcher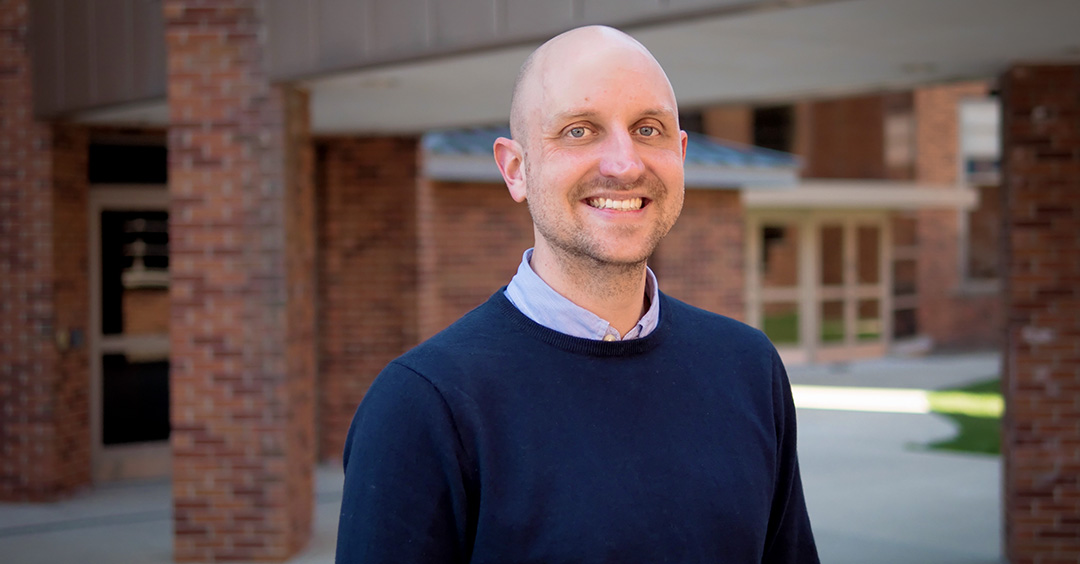 Justin Colacino
Q&A with co-lead of Public Health IDEAS for Building Health Equity
Justin Colacino, PhD '14, associate professor of Environmental Health Sciences at the University of Michigan School of Public Health, and Enrique W. Neblett Jr., professor of Health Behavior and Health Education, are the faculty leads for the new Public Health IDEAS for Building Health Equity initiative.
Colacino, a faculty member at Michigan Public Health since 2014, is an active member of the Society of Toxicology (SOT) and the American Association for Cancer Research (AACR) and serves on the Editorial Review Board of Environmental Epigenetics and the Editorial Boards of Toxicological Sciences and Epigenomes. He has a PhD in Environmental Health Sciences from Michigan Public Health.
How did you get started in public health?
My path to public health wasn't linear. I ended up moving around a lot as a kid, settling in Texas, where I went to high school and college, got my first job and went to graduate school before I moved to Michigan. Honestly, I didn't know anything about public health as a field until I got a job out of college in an ovarian cancer lab at the MD Anderson Cancer Center and I got to see the power of population health firsthand.
What is your research interest?
My research is focused on understanding how environmental and dietary factors impact the risk of developing chronic diseases such as cancer or Alzheimer's disease. Additionally, we focus on how certain populations are unequally impacted by chemical exposures. For example, we study chemicals in our air, food and water, and how people might be disproportionately exposed to these chemicals and how those exposures might impact disease disparities.
What drives the passion in your research?
What I really like about environmental health and toxicology is that you can bridge the molecular all the way to the policy level. For instance, our lab will do experiments with cells to try to understand how a chemical can cause health effects. We get to do these controlled experiments but, ultimately, what we're trying to work toward is impacting policy.
As an example, thinking about how the US Environmental Protection Agency (EPA) regulates chemicals, we can feed in data about chemical effects that we measure in the lab to regulators who take those experimental results and then translate them into guideline levels that impact policy, such as the Clean Air Act and the Clean Water Act. That's why I'm passionate about environmental health in general—it's because we can bridge this huge continuum where we can do interesting basic science but then also have an impact on the health of everybody in the country through environmental health policy.
You are co-leading a broad initiative with Public Health IDEAS for Building Health Equity. How are you approaching it?
The new Public Health IDEAS for Building Health Equity initiative really is an extension of my research passion. We're focused on the public health crises that are health inequities. Health disparities exist in multiple dimensions. For example, my work is focused around breast cancer. If we look at Black women in the United States, we know that they are 40% more likely to die of breast cancer after a breast cancer diagnosis, and 2-3 times more likely to be diagnosed with the most aggressive subtype of breast cancer compared to white women. We know that there are health disparities that go across other domains too. You can think about mental health challenges for individuals who are gay or lesbian or bisexual or transgender vs. heterosexual and cisgender individuals.
There are just so many health inequities that are facing Michigan, the United States and the world; it's a really important area for us to focus on as a school.
How does the interdisciplinary nature of Public Health IDEAS help address racism as a public health crisis?
The effects of systemic racism and how it has driven the health inequities that we see today is a prime and tragic example. This is very visible in environmental health sciences, where we know that historic policies like redlining have set up minoritized communities to bear a disproportionate burden of the effects of pollution. These racist policies have been enacted for decades and have caused serious health issues. We have a lot of work to do to fix these policies and remedy their effects.
For this Public Health IDEAS initiative, I think there's a lot of potential for collaborative interactions across campus and with community groups who have been engaged in this area. It's great to see this institutional commitment to address these really important public health problems.
Why is Michigan Public Health uniquely positioned for this work?
I have loved my time at Michigan Public Health since I was a graduate student. I think what sets Michigan apart is the very collaborative nature. People here want each other to succeed and work together, and I think that's huge when trying to address complex issues such as health inequities. Everybody is really willing to try out something new and to work together in teams to solve problems. Michigan is a great fit for me because of this great research environment.
Another huge advantage of Michigan Public Health is the students; working with them in the lab or teaching them is fantastic. That's probably my favorite part of being at Michigan. Plus, my faculty and staff colleagues are also extraordinary. And then the general environment at the University of Michigan—I really appreciate how collaborative and team-centric everything is here—makes it an inspiring place to work and an environment where we can unite to address the biggest public health challenges.
---