Biostatistics alum: Thanks to rigorous, comprehensive training, his skills are in high demand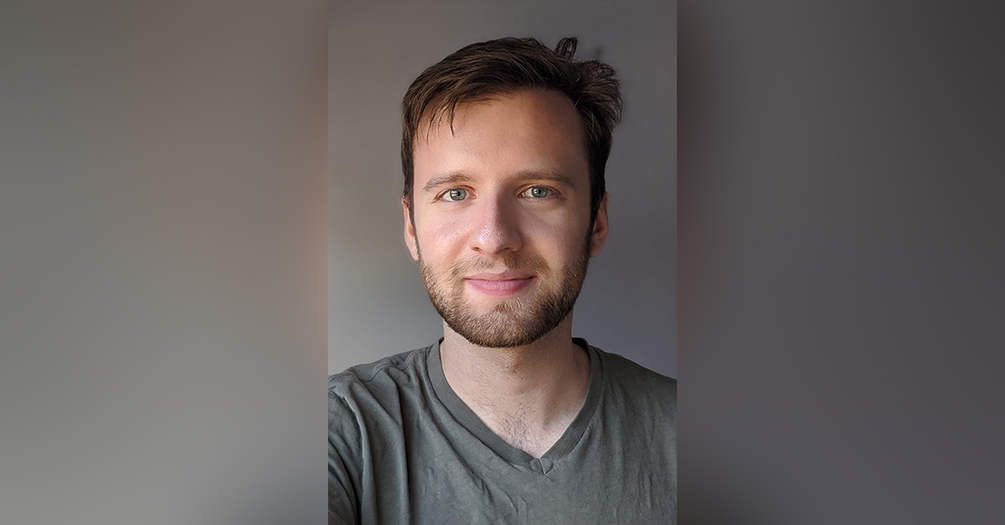 Stephen Hynes, MS '22
With a degree in statistics and an inherent grasp of the value, meaning and organization of numbers, Stephen Hynes, MS '22, went to work for a healthcare company in his native Chicago, and he focused his efforts on data analytics.
He performed well in the role, which was business-oriented, but still something was missing as Hynes looked down the path his career would likely follow. Clearly, he could manage the masses of information that would come across his computer screen, but he wanted something more at the end of the spreadsheet.
"Growing up, I always enjoyed math, so I knew I wanted to pursue a career with a quantitative focus," the 28-year-old said. "However, I also felt the urge to do something that would allow me to use my skills to have a positive impact and improve the lives of others."
While processing that desire and reviewing his undergraduate work and skill set, Hynes looked to the University of Michigan as the site that would offer a passport to the opportunities he sought.
"Many research and development opportunities in the healthcare field require advanced training, so I wanted to work in the field; I would need a graduate degree," he said. "Michigan has one of the most respected programs in this area, and the School of Public Health has a great reputation."
He did have the opportunity to work as a research assistant while at Michigan Public Health and graduated in April 2022 with a Master of Science in Biostatistics, which Hynes described as a statistics degree with a greater focus on the medical and public health research fields.
"With training and education in biostatistics, I was able to pursue a variety of opportunities to work post-graduation, both in and outside of the healthcare field," he said.
Hynes set out to start applying for jobs over the winter break last year, and after interviewing with healthcare giant Johnson & Johnson in February 2022, he received a job offer during spring break.
"I just applied on a whim and it worked out," he said. "And I do not think my experience was an exception. It seemed that many of my classmates were successful in finding interesting opportunities fairly quickly."
"In my interview with Johnson & Johnson, I was tested on a broad range of statistical concepts, and I felt that the rigorous and comprehensive training that I had received during my time at Michigan prepared me well."
While some of the recipients of master's degrees in biostatistics from Michigan Public Health will move directly into the pursuit of a PhD, Hynes said he had the desire to put his advanced education into practice. And the Michigan pedigree was a big plus in his job search.
In my interview with Johnson & Johnson, I was tested on a broad range of statistical concepts, and I felt that the rigorous and comprehensive training that I had received during my time at Michigan prepared me well."
"The Biostatistics program at Michigan is respected, and the manager who hired me was familiar with the program," said Hynes, who now works with a Johnson & Johnson team based in Southern California. "Many of my colleagues studied at universities nearby. I went to school across the country, and they still wanted me to join their team. I think Michigan was helpful in this respect."
Hynes is a statistician in the medical technology division at Johnson & Johnson, work that he finds very rewarding. His team supports the research and statistical study of a line of medical devices that have been developed for people suffering with cardiac arrhythmia, an irregular heartbeat that occurs when the electrical impulses that coordinate the heart's activity fail to function properly.
His work involves the development and execution of clinical trials and studies to demonstrate that products prove safe and effective.
"We are developing tools that have the potential to help people better manage their health and improve the quality of their lives," Hynes said. "I also like that the skills my training at Michigan Public Health has been useful for my work. In my role, we do a lot of survival analysis. I took a class on this topic during the fall semester of my second year at Michigan, and I enjoyed it a lot.
It was during a recent holiday visit with family that Hynes saw that direct link he had sought between his career in biostatistics and the impact on the health of individuals.
"When my family was asking about my job, I learned that I had a relative treated with a cardiac arrhythmia and saw an improvement in health since the procedure," he said. "So, even though I do not directly work with patients in my role, I still am able to directly see the impact that my work has on people."
---