Degrees of Growth: Expanding Access to Michigan Public Health's Educational and Professional Resources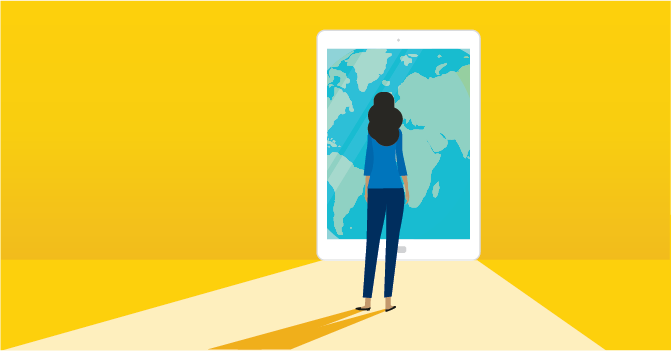 Sharon L. R. Kardia
Millicent W. Higgins Collegiate Professor of Epidemiology
You know the recipe from Michigan Public Health: Take amazing faculty working at the edges of the unknown, put them with students with dreams and talents for a whole new future, and set them to solving the knottiest problems at the scale of populations.
What if we could scale that recipe up? In a partnership with Coursera—a leading online learning platform offering universal access to top educational institutions—the University of Michigan School of Public Health will expand its reach and impact with a fully online Master of Public Health (MPH) degree program in Population and Health Sciences set to launch in September 2019.
The move aligns with other recent initiatives that augment the school's reach, such as the 2017 launch of the school's public health undergraduate program, its recent designation by the Health Resources and Services Administration as a regional Public Health Training Center, and the university's centralized effort to promote digital learning. The University of Michigan was one of the four founding schools—along with Stanford, Princeton, and Penn—offering the first massive online open courses (MOOCs) on Coursera when the platform launched in 2012.
Now, two years after setting Academic Innovation as a presidential initiative, the university's online offerings have reached more than 7 million learners in nearly 200 countries. Concurrent with the development of the MPH degree, the university is creating an online master's program at the School of Information in applied data science, and a master's track program in construction engineering and management; other schools and departments are lining up future online degree programs in the wings. Extending the benefits of continuous learning opportunities to the university's community of scholars, the Michigan Online initiative allows our alumni, students, faculty, and staff to earn Coursera certificates—free of charge—from courses developed by university faculty (online.umich.edu).
In fall 2016, Coursera and the school forged a partnership to offer not only MOOCs—comprising free and low-cost course content on its platform that serves some 35 million global learners—but also a robust MPH degree program capable of mirroring the residential experience. While the university had been an early adopter of online course-building, the decision for the School of Public Health to create an online master's degree hinged largely on the question of whether we could meet or surpass the quality of the residential learning experience for which we are known. Institutionally, Michigan Public Health has positioned itself over decades as a school within a premier research university that offers tailored, hands-on educational experiences to prepare students to be public health leaders.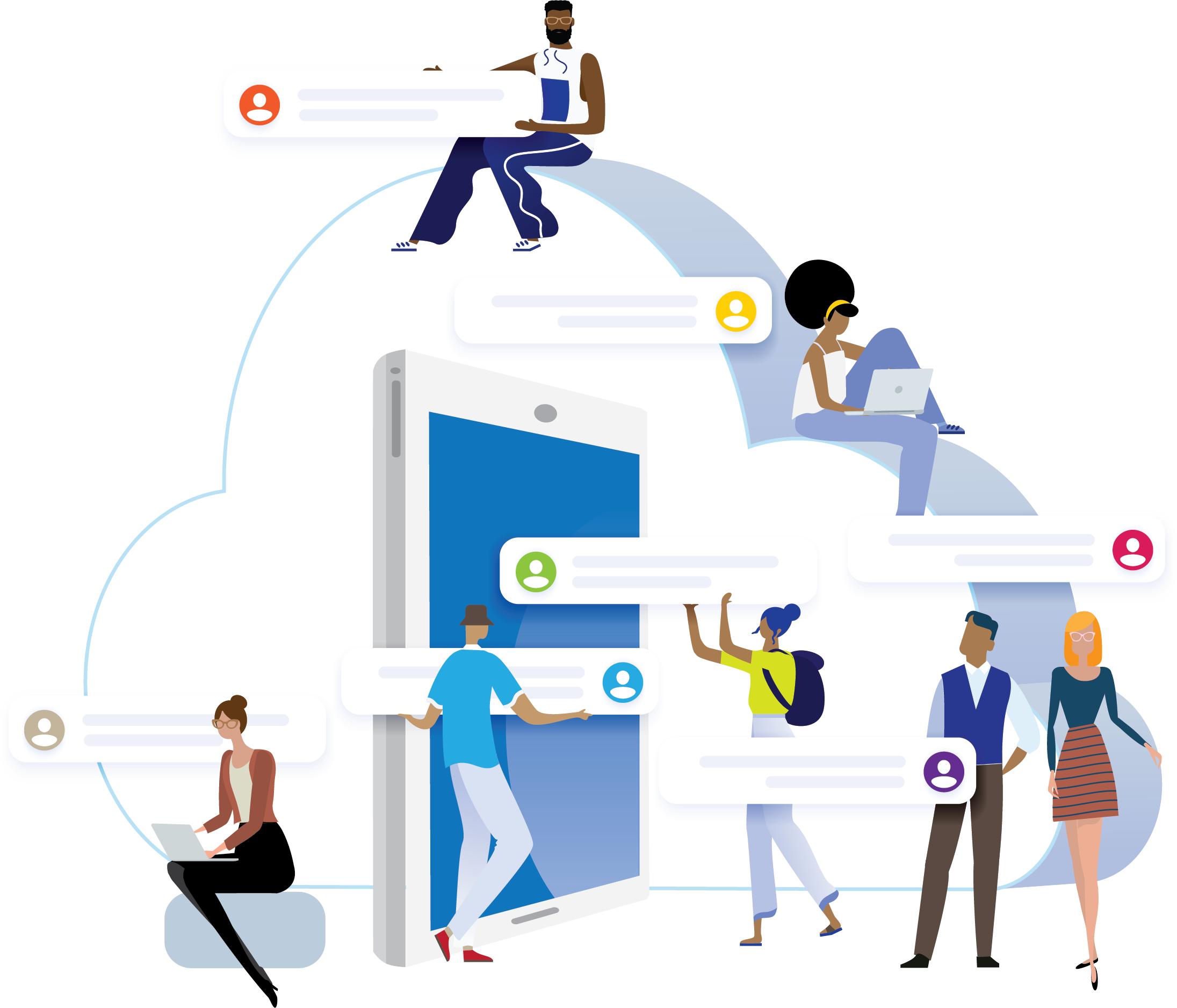 Today, at the leading edge of online education, new technologies are enabling close, high-touch interactions that can close the long-distance gap and demonstrably improve learning outcomes.
In the early days of online education, the learning experience for distance learners would have been too shallow overall and too impersonal for the fully rounded and rigorous training of public health professionals we provide. Today, however, at the leading edge of online education, new technologies are enabling close, high-touch interactions that can close the long-distance gap and demonstrably improve learning outcomes.
Coursera in particular focuses on the learner-centered experience, using artificial intelligence and machine learning capabilities to support students in its pioneer degree programs. We envisioned that, through this platform, learners enrolled in our program could gain applied practice experience with governmental and nonprofit partnerships in their localities, that we could bring alumni into the online classroom, and that we could build not just a learning hub of outstanding content but a learning community of networked leaders. Now is the prudent time to leap in.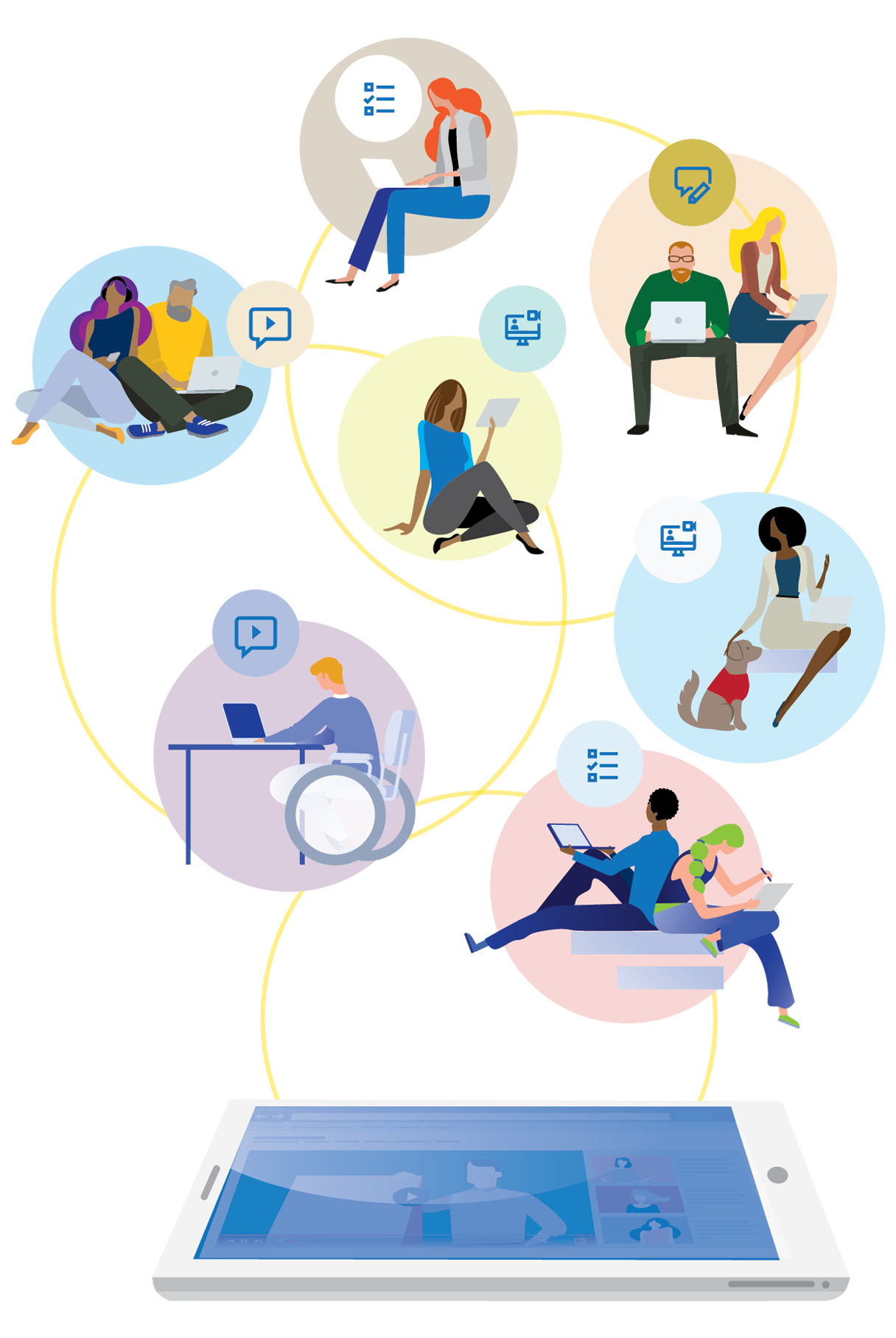 Ambitious Goals
Framed against the Association of Schools and Programs in Public Health blueprint, this program addresses all expressed exigencies to:
Focus public health teaching and training on authentic, practical, and relevant competencies;

Engage students from diverse backgrounds so that public health education and the professionals we develop are prepared for the diverse communities they'll serve;

Engage professionals from all fields so that public health training is truly inter-professional; and

Develop new approaches to continuing education across the field of public health to ensure top professional quality.
We saw this as a chance to fill a deep need for training and retraining among mid-career public health professionals.
The decision by provost, faculty, and administration to forge ahead was guided by recognition of immense opportunities. First, we saw this as a chance to fill a deep need for training and retraining among mid-career public health professionals. The most recent survey of the public health workforce (deBeaumont, 2017) found only 14 percent of people in the state and local public health workforce hold any degree in public health. Learners trained in fields like medicine, social work, nursing, or business also need a population view and public health skills to address the population health problems they're facing every day. Second, we realized we could develop a library of content that could be used not only by online MPH cohorts but by residential students, faculty, alumni, and professionals around the world for continuing education. Third, a partnership with Coursera affords us the ability not only to reach degree-seeking professionals but to provide free and low-cost training (in the form of MOOCs delivering pared-down selections of our degree content) to a massive network of global learners advancing their careers and their communities—a social justice opportunity with great appeal for our faculty and our school's mission. All this and the promise of furthering the impact of our ongoing contributions to public health teaching, training, and research set us on this new and ambitious adventure.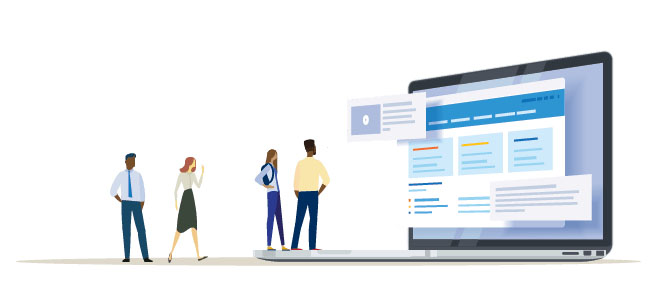 3 Ways to Engage Online
Learning.

Alumni will be able to take free, non-degree courses on Coursera through the Michigan Online initiative. Initial offerings are expected in 2019-2020 and will expand in 2020-2021. Visit online.umich.edu for more information.

Guest Speaking.

Alumni applying skills and working on topical issues in the field can provide expertise to students through taped or live sessions with students from any location.

Hosting a Student Project.

Every online degree student needs to gain real-world experience through an applied practice project with an alum or other professional working in public health. Projects should engage students in enriching, 8-16 week experiences during which they can apply core public health skills and create 1-2 written products that demonstrate foundational and population health competencies.
Opportunities for alumni involvement:
Suggest a part-time project that can be completed remotely.

Serve as a project liaison during the fall and/or winter semester of 2020.
If you're interested in guest speaking or hosting a student project,
visit Michigan Public Health Connect at:
sph.umich.edu/connect.
The online degree will provide an internationally relevant, multi-disciplinary education for students working to create a healthier world through research, education, and practice. The 42-credit, 20-month program pairs generalist, core public health training—the same that is offered residentially—with advanced skill development in elective areas such as spatial modeling, precision nutrition, analyzing health data, applied epidemiological methods, health behavior and health education, health information systems management, and environmental sustainability. Every student will gain real-world experience through applied practice experiences with alumni and other professionals working in public health.
The program will likely appeal to working professionals unable to join us residentially, with varied, specialized interests and a desire to up-skill through offerings across public health disciplines. They will likely have experience in public health, government agencies, nonprofits, or NGOs that are major responders to the world's health, or in industries such as health care, pharmaceuticals, or insurance. More than 30,000 Coursera learners expressed interest in the program following the announcement of the degree last year. We expect the first incoming class to comprise 60 to 100 students and we will grow the program conservatively to ensure it remains manageable and conducive to meaningful, personal interactions.
We are now in an intense phase of course planning and production. We've had more than 60 faculty across our six departments opt in to build our online content, including nine core courses, over 40 electives, and applied experience and capstone courses. Several of the elective areas could set up our departments in the future to develop their own stand-alone, specialized online master's degrees.
The application process, admissions criteria, expectations of students, and the degree itself are set to be the same for residential and online students. Tuition also is comparable, except that the out-of-state premium is reduced for the online program. Online learners will take one or two intensive courses at a time and will focus on building skills to proactively address the population health impacts of real-world problems. From the opioid crisis to global climate change, we face challenges that require interdisciplinary collaboration, long-distance teamwork, and a growing legion of the leaders and the best. We hope you'll join us in training the next generation!
Applications will be accepted through May. For more information, or to express interest in being a practice mentor for Michigan Public Health master's degree students, visit sph.umich.edu/online.
Sharon L. R. Kardia is Millicent W. Higgins Collegiate Professor of Epidemiology and the Faculty Director of Online Programs at the University of Michigan School of Public Health. With Michigan degrees in statistics and human genetics, her main research interests are in the genetic epidemiology of common chronic diseases and their risk factors. She also serves as Implementation Lead on Diversity, Equity and Inclusion, and last year completed her term as Senior Associate Dean of Administration.