Michigan Public Health Receives Funding for NIH Minority Health and Health Disparities Research Training Program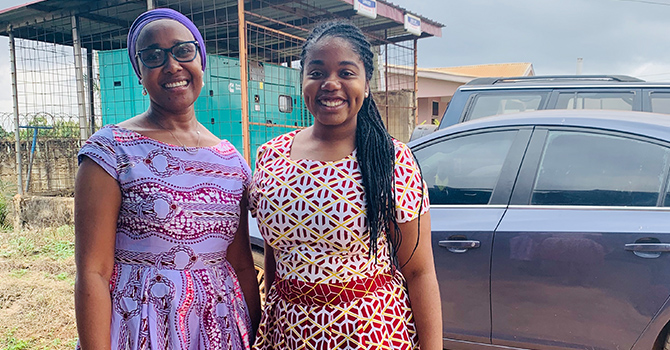 The University of Michigan School of Public Health has received a grant to fund the NIH Minority Health and Health Disparities Research Training (MHRT) Program for five years. MHRT provides students from underrepresented backgrounds with the opportunity to engage in research overseas on issues related to health disparities.
"This is a natural extension of the school's and the university's commitment to diversity, equity and inclusion," said Matthew Boulton, senior associate dean for Global Public Health and principal investigator on the MHRT grant. "The program is specifically designed to help individuals develop needed skills to pursue a lifelong career in global and health disparities research. We need to increasingly focus on ensuring traditionally underrepresented students have opportunities to conduct research in low- and middle-income countries. Our ultimate goal is to build global public health research capacity both in our students and in the countries where we work."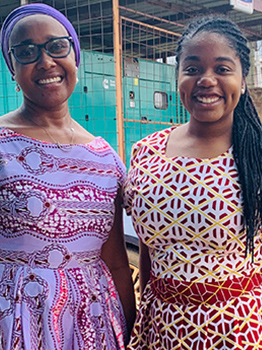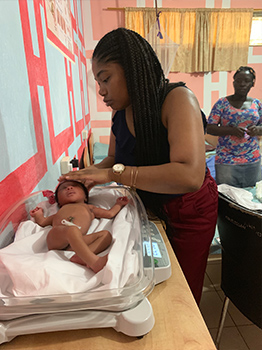 ×
The funding provides support for eight to 12 students a year, and the program is open to graduate students from health-related units across the University of Michigan. To qualify for MHRT, students must be from a group underrepresented in biomedical, behavioral, clinical and social sciences. This includes members of racial and ethnic groups that have been identified to be underrepresented and those from rural areas or areas facing socio-economic challenges.
"Underrepresented groups often don't see themselves in these types of research roles," said Chinyere Neale, director of programs for Global Public Health. "This program helps address the need for people who are doing global research to match the demographics of the US population and more closely relate to the country in which they are conducting research. One benefit of this is that their research interests are going to vary. They are interested in different questions and can help broaden our understanding of certain issues and find solutions to public health challenges."
In addition to providing students with stipends, MHRT covers all costs associated with each student's research, including airfare, accommodations, immunization and visa fees, local transportation and access to research and library facilities.
Currently, students participating in MHRT have the opportunity to work in seven international locations—India, Uganda, Ghana, Mongolia, Chile, Trinedad and Tobago, and Nicaragua—and one domestic site, ACCESS, an organization that serves the Arab American community in Dearborn, Michigan.
At its core, this program is about research skills building and giving students the tools to conduct original research and make unique scholarly contributions."
–Matthew Boulton
MHRT was previously housed within the University of Michigan's Center for Human Growth and Development and open primarily to undergraduate students. Boulton and his team made the decision to shift the focus to PhD students and post-doctoral researchers, while reserving a couple slots for master's students, to align with the NIH's new focus on students later in their careers.
"At its core, this program is about research skills building and giving students the tools to conduct original research and make unique scholarly contributions," Boulton said. "That is the primary reason why we've decided to re-focus on PhD students and post-docs who are pursuing a career in research."