Edward Norton Recognized for Excellence in Research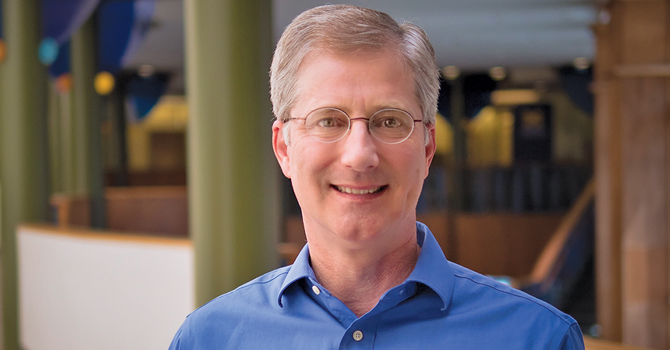 Edward C. Norton
Professor of Health Management and Policy, Professor of Economics
The University of Michigan School of Public Health has recognized Edward C. Norton, Professor of Health Management and Policy and Professor of Economics, with the 2018 Excellence in Research Award. The annual award recognizes outstanding scholarly or creative activity from Michigan Public Health faculty in basic or applied research that helps fulfill the school's mission.
"We are proud to recognize Dr. Norton for his ongoing contributions as one of the top health economists working in the increasingly important areas of aging and long-term care for the elderly," said John Meeker, Senior Associate Dean for Research.
With almost 150 peer-reviewed journal articles, 6 peer-reviewed book chapters, and a new book on health econometrics with Stata Press, Norton has made significant contributions in multiple core areas of public health and health economics, including long-term care and aging, health econometric methods, and the design of payment systems. "Edward's broad and deep contributions to health economics literature over his career to date are prolific," said Richard Hirth, Professor and Chair of the Department of Health Management and Policy.
"Norton's research on care from family members as a substitute for nursing homes played a prominent role in shifting the field of study away from its overwhelming focus on institutional providers."
—Richard Hirth
Early in his career, Norton was selected to author the long-term care chapter in the Handbook of Health Economics (2000), the authoritative text in the discipline. He recently authored the long-term care chapter for the Handbook of the Economics of Population Aging (2016). "His research on informal care from family members as a substitute for nursing home care played a prominent role in shifting the field of study away from its overwhelming focus on institutional providers of care," said Hirth.
Norton has published work on the effects of public quality reporting on the choice of long-term care provider and on determinants of quality of care in skilled nursing facilities. In other areas of economics, Norton has shown that overweight and obese women face a wage penalty that increases with age and that the FDA has been using the wrong approach to evaluate smoking-reduction regulations. Most recently, Norton's research has focused on economic incentives in Medicare's pay-for-performance systems and how hospitals respond to those incentives.
Norton is known for his excellence in teaching and mentoring. "Edward is not only a first-rate scholar but, just as importantly, a talented and dedicated mentor of future scholars," said Hirth. In addition to co-authoring with students, Edward closely monitors the careers of his former students and provides ongoing mentoring. "I have seen at conferences how former students seek him out. And he is a sought-out faculty member when students need advice on their research. I can't count the number of times I've walked by Edward's office while he is meeting with a student. His generous spirit multiplies the impact of his own research by building the research careers of others."
"It was a great honor even to have been considered for this," said Norton, who is also a Research Affiliate with UM's Population Studies Center and a Research Associate of the National Bureau of Economic Research.