Safer Play: How 90,000 Michigan Soccer Players Went Back to Playing the Sport They Love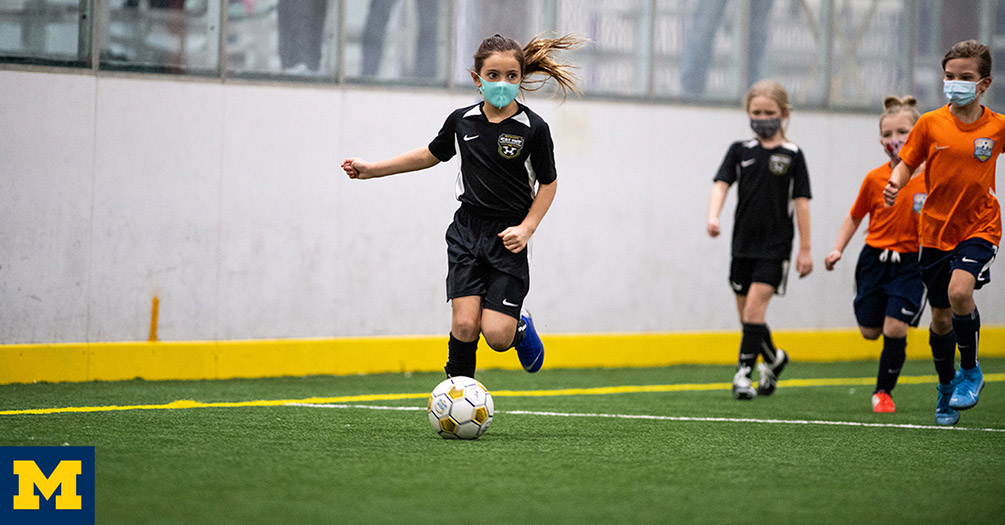 This story was originally published for This is Michigan.
When soccer teams across Michigan meet over the next few weeks for traditional tournaments and championships, the COVID-19 mask mandates and event attendance restrictions will start feeling like a thing of the past.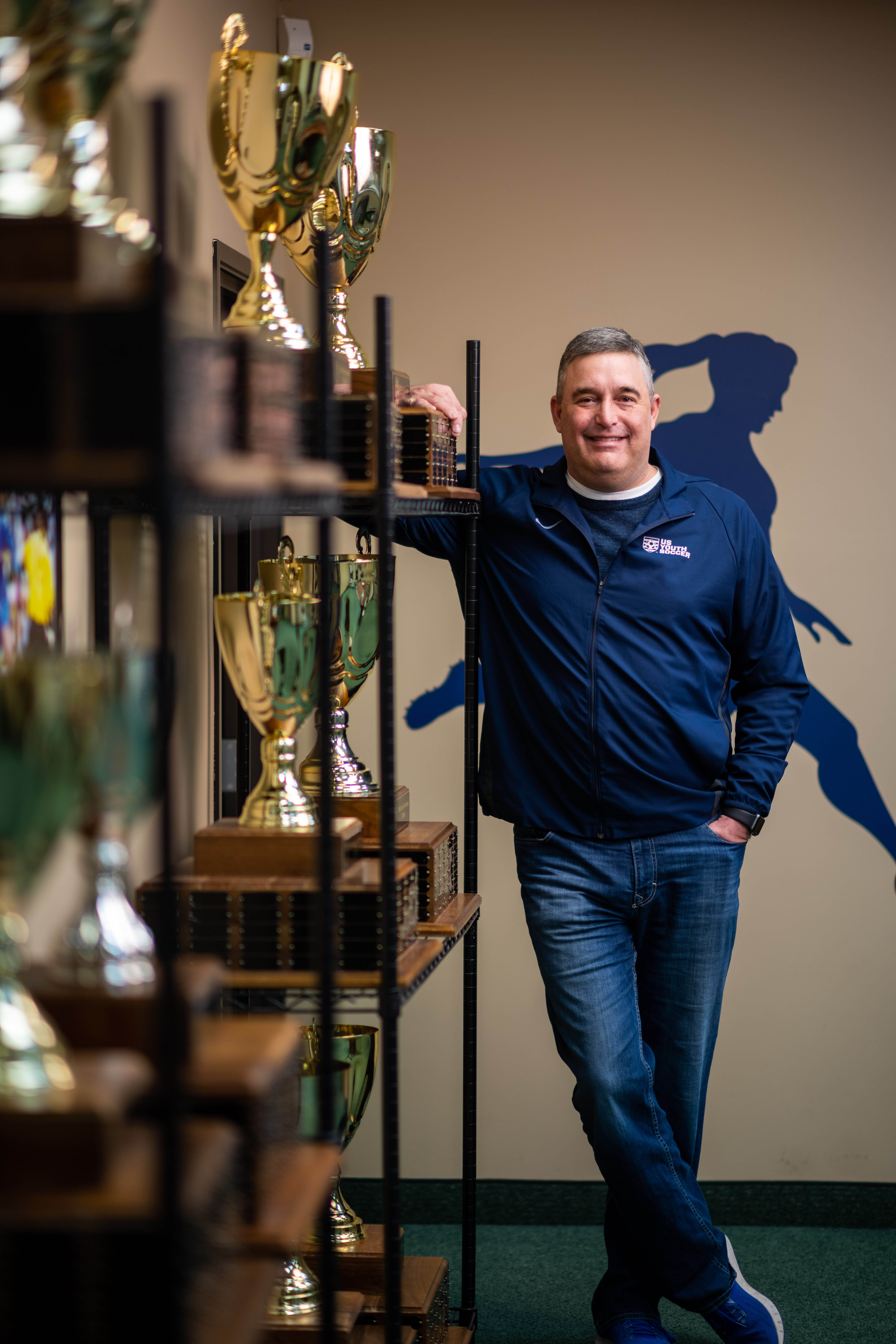 The opportunity to play soccer was something that Michigan Jaguars player Alex Diac certainly doesn't take for granted.
Diac, a high school senior who plays for the Novi-based club soccer team, is one of thousands of soccer players across the state who put team play on pause because of the COVID-19 pandemic in 2020 and 2021.
"I know for myself and my team, we're happy to be able to come back to the field and play, even given the circumstances and challenges," he said. "We were just happy to be out together again."

A collaboration between the University of Michigan and the state's youth soccer association got teams back on the field with pandemic precautions last summer and in the recent spring surge of new COVID-19 cases.
"It's been truly heartwarming to see our athletes playing games, participating in tournaments, smiling and having fun again," said Tom Faro, executive director of the Michigan State Youth Soccer Association. "We are very appreciative of the team we worked with at the University of Michigan School of Public Health. I am in awe of their willingness to help us in returning many athletes and team officials to soccer safely."
A path to safe play
The collaboration began when Faro reached out to U-M's School of Public Health for help navigating rules, regulations and restrictions on sports as the virus spread in early 2020. The governing body of youth soccer in Michigan, the association has more than 90,000 kids ages 4 to 19 playing the sport across the state.
"We're not public health experts, so it was important that we contacted someone who could help us navigate the situation with public health and safety at the forefront," Faro said.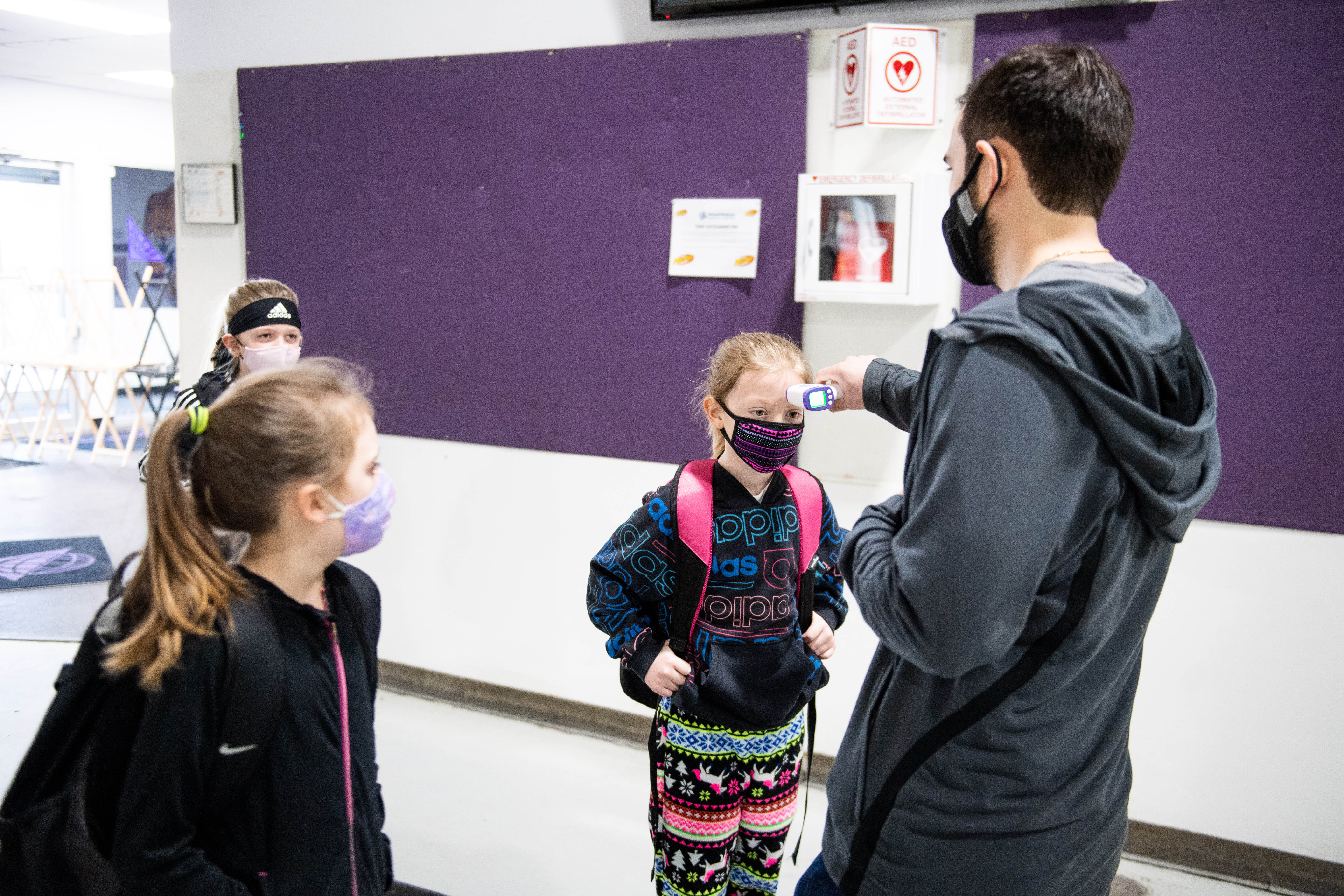 Once Faro reached out, a group of faculty, staff and students from the School of Public Health came together in summer 2020 to assist with the development of a reopening plan.
One of the biggest tasks early on was to compile all of the available information and create the soccer association's Return to Play Phased Activity Chart, which outlines important details and protocols for teams, coaches and parents.
The protocols are based on recommendations from the state's reopening plan—the MI Safe Start Plan—along with guidelines from the Centers for Disease Control and Prevention and U.S. Soccer's Play On resources. Individual clubs and teams across the state use this guidance to help them in their planning and as COVID-19 risk management strategies.
At this same time last year, researchers and public health experts were still learning about the novel virus and how it spreads. Today, a better understanding of the virus and the introduction of multiple effective vaccines allow for contact sports like soccer to continue.
As a recent surge in COVID-19 cases in Michigan began early this spring, the public health measures set forth by the soccer association were even more valuable.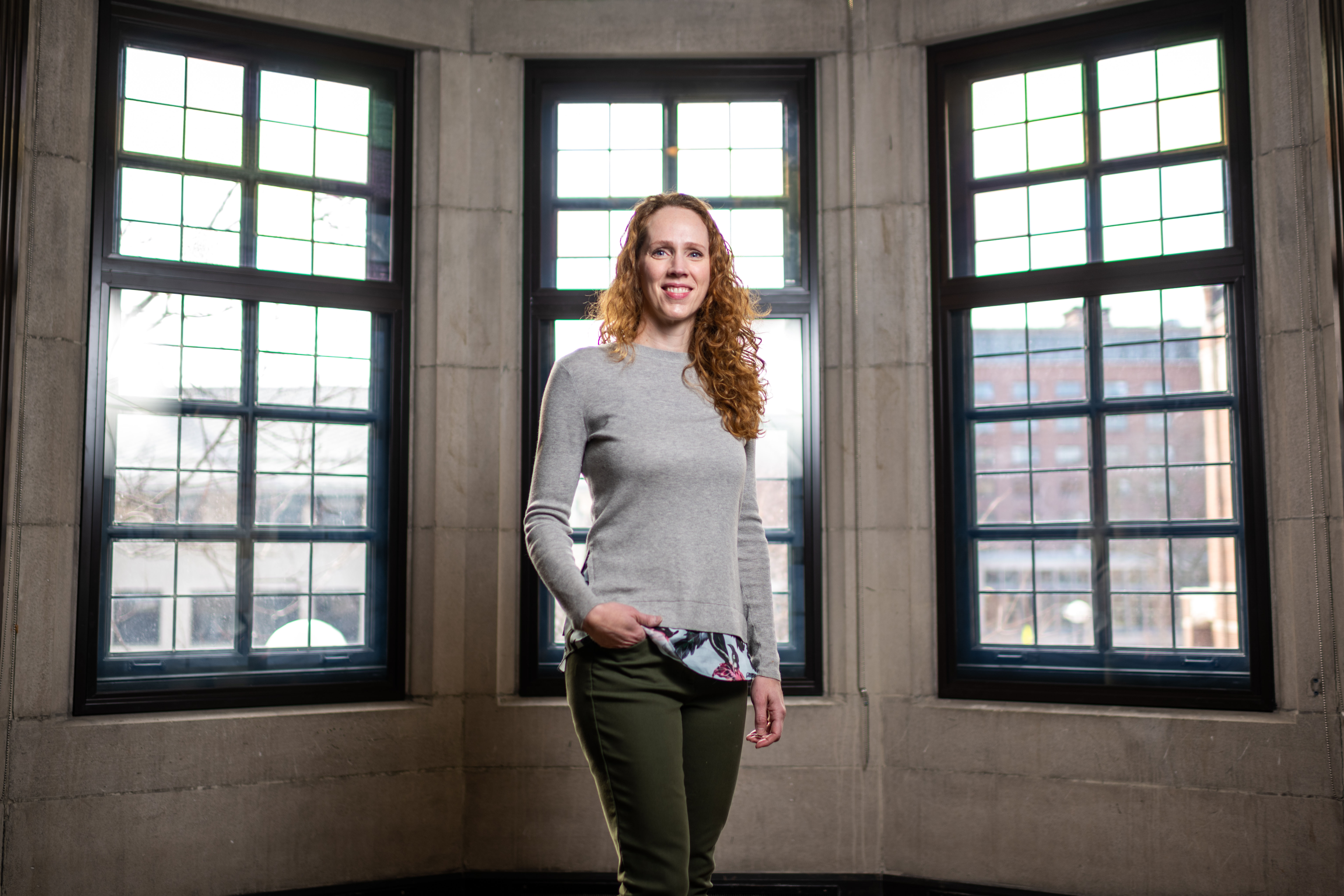 "Providing an epidemiological and medical perspective to the soccer association's leadership helped them resume play," said Laura Power, clinical assistant professor of epidemiology and director for the Preventive Medicine Residency at U-M's School of Public Health.
Power also tapped Helene Fligiel, a resident in the school's preventive medicine program, to help lead the team and work with the students who had expressed interest in the project.
The Return to Play plan suggested a phased approach to resuming practices, games and tournaments over the course of the pandemic and as COVID-19 protocols changed.
Teams were creative and flexible in following the association's protocols, especially as things changed over time. For example, normal soccer activities like throwing the ball into play from the sideline or hitting the ball with your head were initially not permitted in practice sessions last summer, and players were asked to bring their own equipment to avoid sharing items.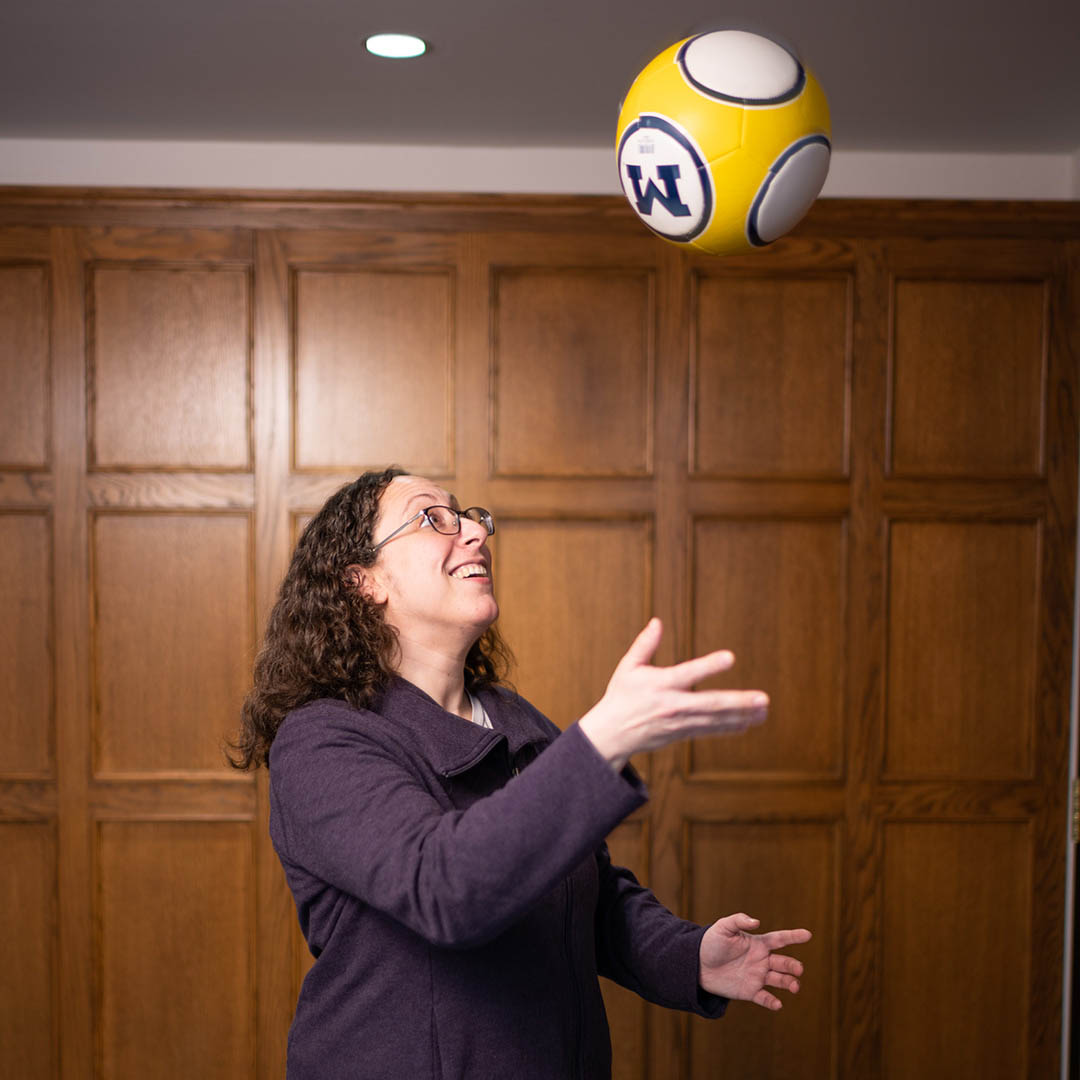 As more data and information on the spread of COVID-19 became available, the soccer association's phased approach allowed for the reintroduction of these activities. Now, much of regular play and tournaments has continued, with some COVID-19 protocols in place like weekly testing for unvaccinated athletes ages 13 to 19.
"It's extremely commendable how proactive the soccer association was able to find a solution to their problem," Power said. "This is a tricky and unusual time and they've demonstrated the importance of getting Michigan's youth back to playing soccer in a mindful way."
Most importantly, the association's work allowed scrimmages, games and tournaments to resume last fall—with COVID-19 prevention measures in place.
"This has been a big learning opportunity for players, coaches and families to try different things," said Michigan Jaguars director of coaching James Renton in an interview during one of the first games of the winter season in 2021. "The sport is being creative with ways to stay engaged and stay on track with the player development."
The work between the association and U-M continues to help soccer players, their families, coaches and others resume a piece of their life that was left in limbo at the start of the COVID-19 pandemic. Ensuring the safety of all soccer participants has allowed clubs to settle into new routines and come back to the sport they love.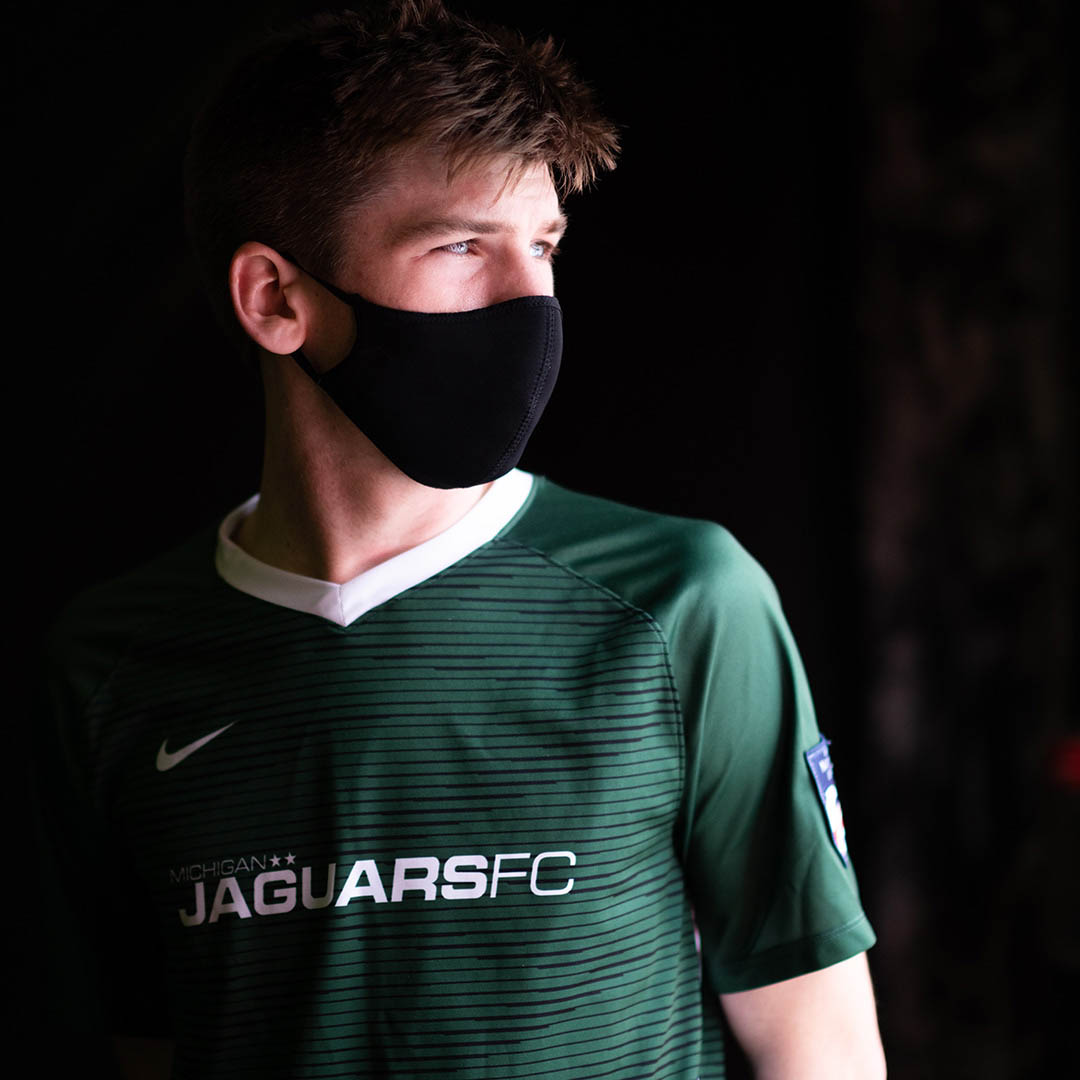 "I see soccer as my escape from reality for a few hours a day," Diac said. "I get to focus on the game—I lose all my other thoughts and just get to play and have fun."
Student engagement
As many students struggled with changes or the cancellation of internships due to the pandemic, the soccer association's project offered an opportunity for public health students to take their classroom knowledge and apply it to a real-life scenario.
"I spent most of my life playing soccer, so it was an interesting and exciting opportunity to mesh my two interests," said Olivia Yancey, a U-M alumna who worked on the team while a master's student in epidemiology.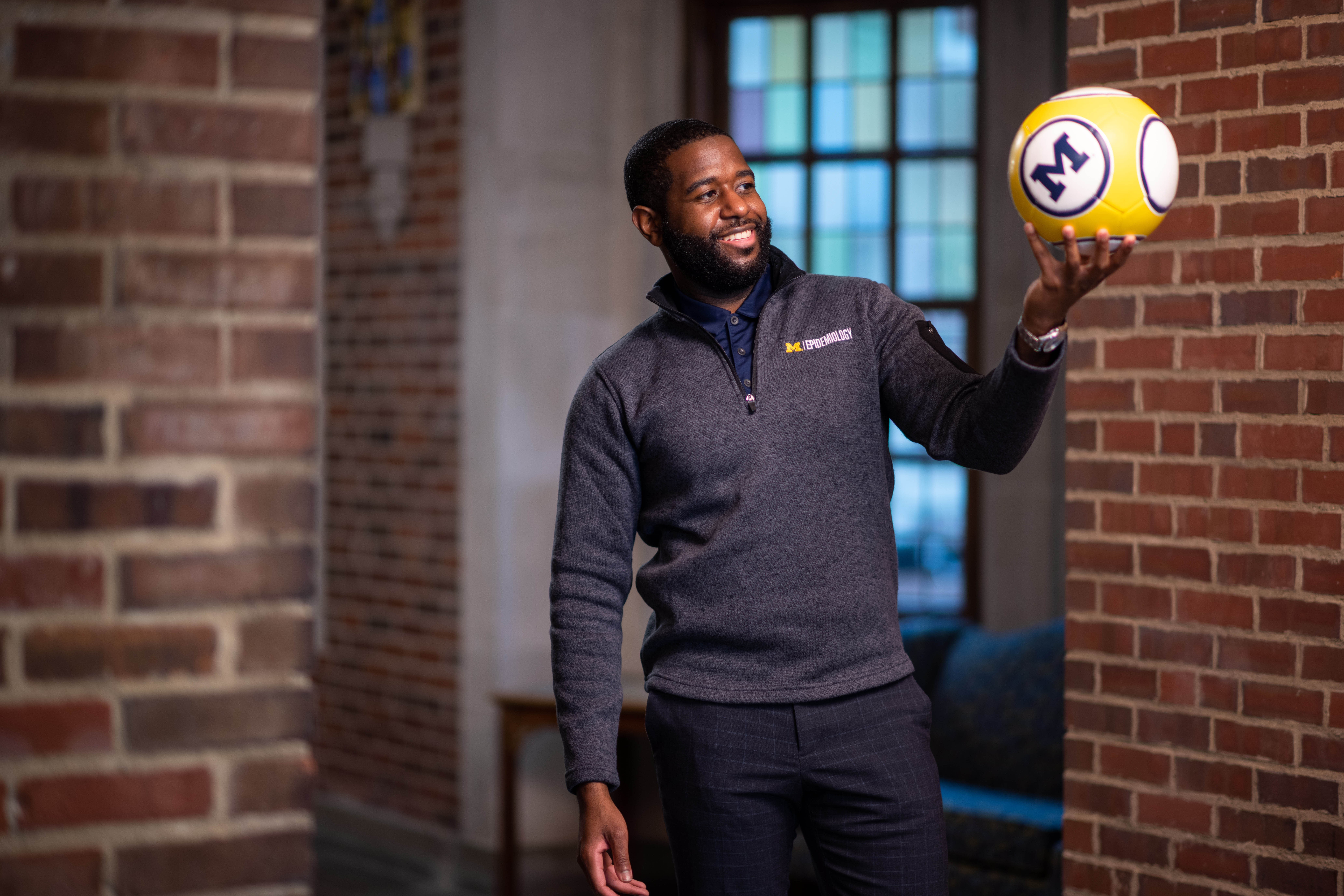 Her background helped bridge the gap between epidemiology and soccer.
"There were times when we needed to think about specific scenarios that could happen in a practice, scrimmage or game setting," she said. "Having a background in the rules and regulations of the sport proved useful."
As for making a difference, the students were able to see it fairly quickly.
"Working with the soccer association has allowed us to see the clear impact our work has on the response to COVID-19 in the state," said Marcus McKay Jr., who graduated in April with a public health master's degree.
Video Produced by Harry Mayers, Michigan Media
All photos by Eric Bronson, Michigan Photography
---
---