Marisa Eisenberg Receives University Award for Public Engagement in 2021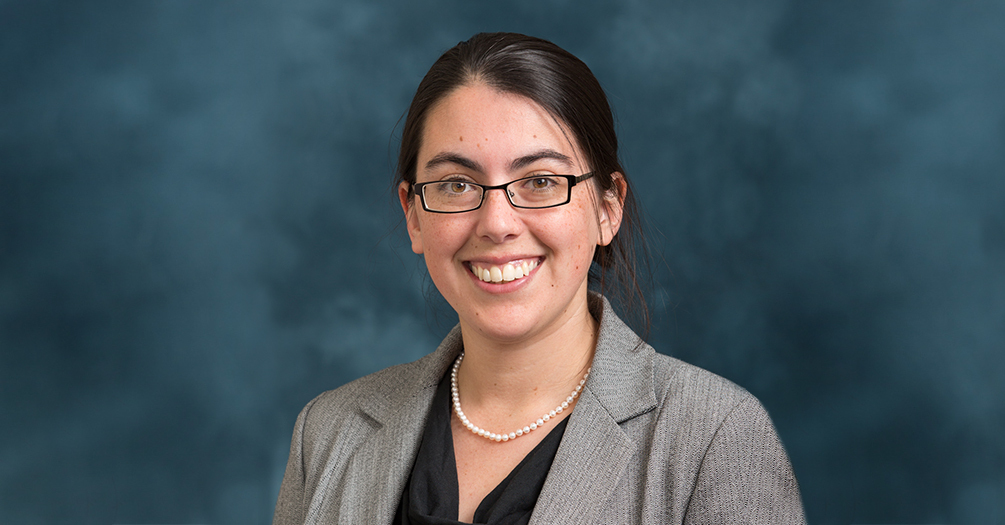 Marisa Eisenberg, associate professor of Epidemiology at the University of Michigan School of Public Health, is set to receive the University of Michigan President's Award for National and State Leadership for her contributions to public health response during the COVID-19 pandemic in 2021. The university award honors individuals who provide sustained, dedicated and influential leadership and service in major national or state capacities.
In 2021 and throughout the pandemic, Eisenberg's epidemiologic and modeling expertise has assisted state policymakers in planning the COVID-19 response. Belinda Needham, chair and associate professor of Epidemiology at Michigan Public Health, said of Eisenberg in the University Record, "As we enter the third year of the COVID-19 pandemic, Dr. Eisenberg's commitment to serving the nation and the state of Michigan is as strong as it was in February of 2020, when she first started modeling trajectories of the pandemic."
Award recipients will be honored in an event on April 11.
---