From Global Inspiration to Public Health Education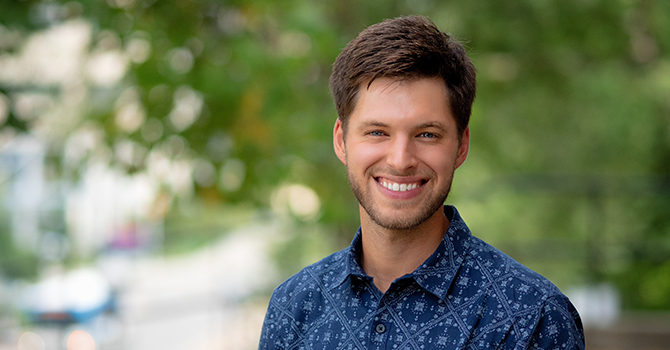 Kyle Busse
Master's Student in Epidemiology, Gelman Global Scholar
I was inspired to pursue a Michigan Public Health education following a global public health experience as an undergraduate student. During my undergraduate studies at Bethel College, I studied in Bolivia for two and a half months working in the education department of a diabetes clinic. I created patient-feedback surveys and discussed diabetes-control plans with patients.
Studying and learning in international settings forced me to grapple with new concepts and ideas and do so in an unfamiliar culture and often in an unfamiliar language. I deeply valued that challenge. In those settings, I learned a lot about improving health and well-being among those who have the fewest resources. Providing a more comprehensive picture of the current state of health among resource-limited populations is a critical step in improving the overall health of those populations.
I am grateful to study in such an atmosphere where collaboration and support are encouraged.
In researching master's programs in epidemiology, I discovered that one of the most reputable programs is here in Ann Arbor. I was impressed by the emphasis the department places on methods—prioritizing the development of analytical skills and facility with study designs. These strengths really drew me to Michigan's epidemiology program.
Now in my second year, I enjoy being a member of the Michigan Public Health community. Some graduate schools foster an atmosphere of fierce competition. It is different at Michigan. I collaborate with peers in ways of mutual support. Faculty are very serious about research and are just as serious about mentoring and developing students. I am grateful to study in such an atmosphere where collaboration and support are encouraged.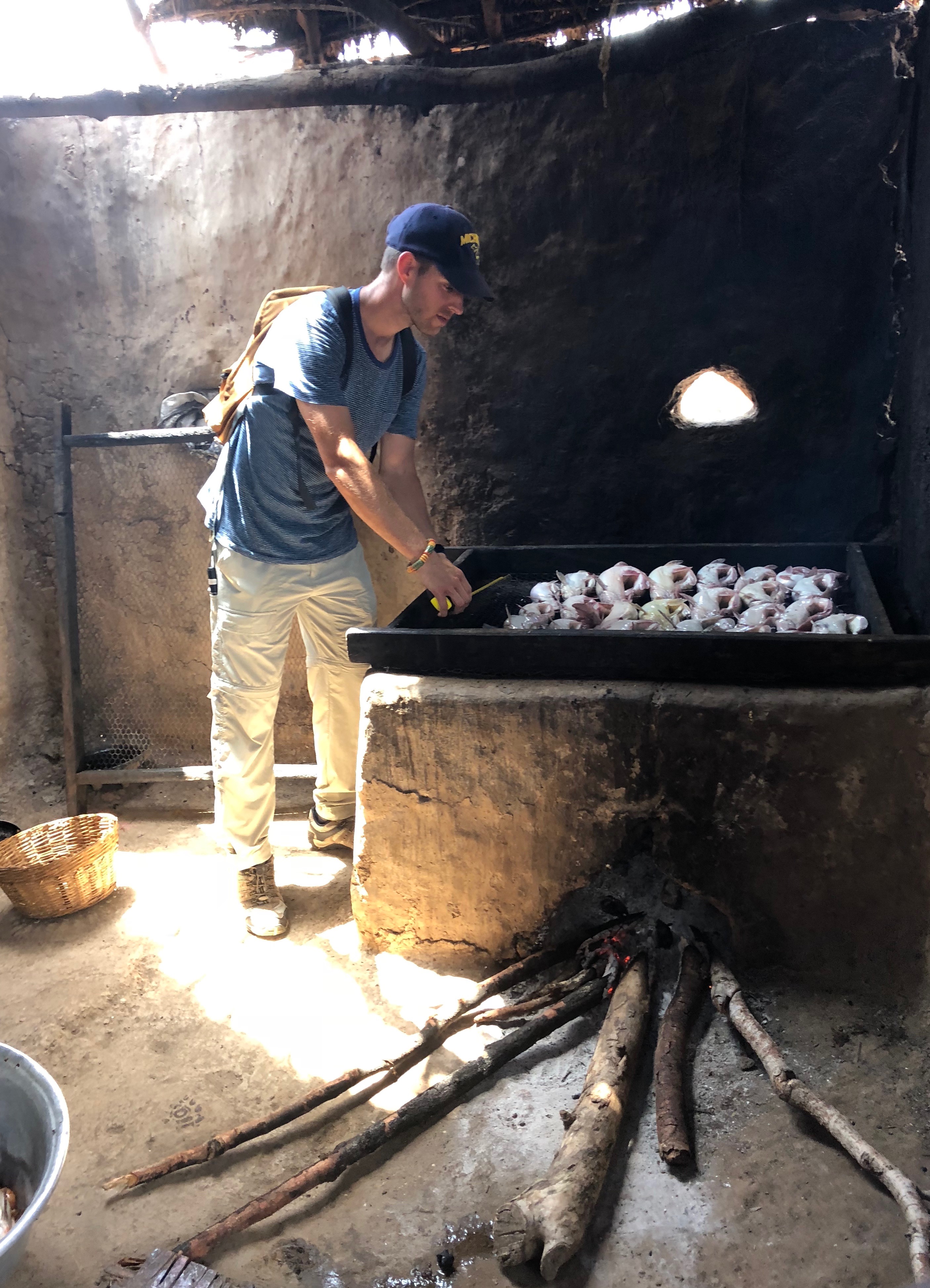 I completed my internship last summer by continuing my work on an interdepartmental project led by Andrew Jones. The project is focused on women who smoke fish for cooking preservation in the Volta and Central regions of Ghana. The fish-smoking process is an important part of their culture, but previous research has found that anemia is common among the women who participate in this work.
Before I left for Ghana, I worked with a project subcommittee to plan for our baseline data collection. During the summer, I oversaw the staff who carried out the data collection, working primarily with the group responsible for measuring the amount of smoke inhaled during the fish-smoking process.
This school year, I am serving in a leadership role with the Epidemiology Student Organization, which I see as a great way to interact with peers from around the school while also learning more about the field and continuing to develop as a public health professional.
The school's collaborative spirit and the Epidemiology department's emphasis on methods have helped me to clarify my interests and aspirations as I pursue a career in public health. Epidemiology is helping me assemble a toolbox of skills that can be applied to many other disciplines within public health.
Sparked by my diabetes work in Bolivia and my internship experience in Ghana, I've become increasingly interested in nutritional sciences. I'm looking at doctoral degrees in nutrition and I hope to use my skills in epidemiology to develop intervention programs to promote healthier diets.