Federal Program That Punishes Hospitals May Not Improve Patient Outcomes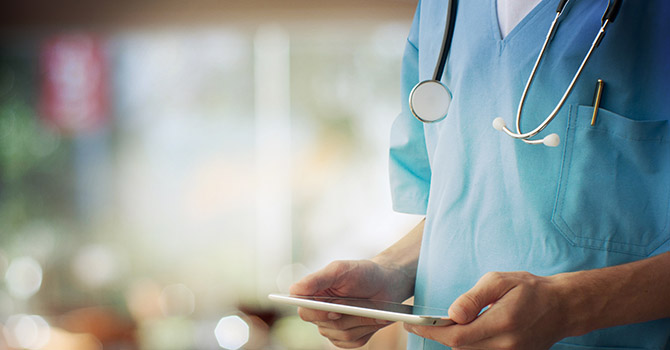 New Research from Andrew Ryan
Professor of Health Management and Policy
A national program that penalizes health care institutions with high rates of hospital-acquired conditions does not improve patient safety, according to a University of Michigan study.
The research was conducted at the state level but raises questions about the program's effectiveness at the national level.
"The current policy might not be designed in a way that is effectively reducing rates of hospital-acquired conditions. Our study questions whether this program should exist at all," said Andrew Ryan, professor of Health Management and Policy at the University of Michigan School of Public Health and senior author of the study published in the November issue of Health Affairs.
In 2013, the Centers for Medicare and Medicaid Services announced they would start penalizing hospitals with the highest hospital-acquired conditions, such as postoperative sepsis, deep vein thrombosis, surgical site infection and postoperative pneumonia.
To analyze the effectiveness of the program, Ryan and colleagues looked at data from the Michigan Surgical Quality Collaborative, a voluntary partnership of 73 Michigan hospitals and Blue Cross/Blue Shield of Michigan, which represents 90% of all inpatient surgical procedures in the state.
The study found that patients experienced hospital-acquired conditions at a rate of 133 per 1,000 discharges before implementation of the program, and 122 per 1,000 discharges after the program. While there was a decrease, the policy was not associated with a significant change in the decline of hospital-acquired conditions, Ryan said.
The lack of accurate data at the national level also raises the question whether it is a fair and effective way to measure improvement and if national strategies to collect this type of data might be subject to bias from hospitals that may be reluctant to report events that could result in financial penalties, Ryan said.
The study showed that bottom-up strategies, such as increasing support for collaborative improvement organizations such as the Michigan Surgical Quality Collaborative, might be more effective than top-down programs.
"When hospitals are responsible for collecting subjective data that determines financial penalties from the Centers for Medicare and Medicaid Services, we have a recipe for program failure," Ryan said.
Kyle Sheetz, a co-author of the study, said it's possible that the program is less effective because of the sheer breadth of adverse events it aims to reduce.
"Actionable steps to reduce falls, for example, may be completely unrelated to what a hospital may choose to do to reduce central line associated bloodstream infections," said Sheetz, a University of Michigan general surgery resident and health services research fellow at the University of Michigan Center for Healthcare Outcomes & Policy.
"So even if conditions were measured accurately, the program requires hospitals to have multiple strategies to address each one independently. This may not be feasible or even practical for many hospitals."
In addition to Sheetz and Ryan, authors included Justin Dimick, professor of surgery and health management and policy, and Michael Englesbe, professor of surgery. Ryan, Dimick and Englesbe are members of the University of Michigan Institute for Healthcare Policy and Innovation.
---