Q&A: Making the Business Case When Implementing Evidence-Based Practice to Improve Public Health | News Center | University of Michigan School of Public Health
Q&A: Making the Business Case When Implementing Evidence-Based Practice to Improve Public Health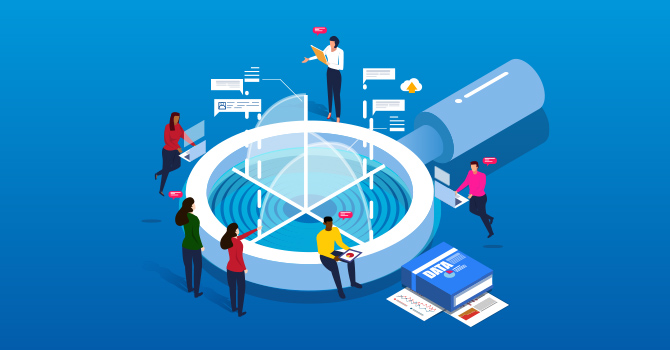 New Research from Andria Eisman
Implementation science researchers have made great progress in understanding barriers to the delivery of evidence-based treatment and prevention programs and developing implementation strategies to improve program delivery. But so far, the widespread use of these strategies has been limited, in part, because costs of implementation are often not accounted for.
Andria Eisman, a research assistant professor with the Department of Health Behavior and Health Education at the University of Michigan School of Public Health, recently explored how the economic evaluation of implementation strategies could ensure the successful delivery and long-term sustainability of evidence-based practices. Her work is detailed in the current issue of Psychiatry Research.
Q: What is implementation science?
Eisman: Implementation science is about bridging the research-to-practice gap. We conduct research to better understand implementation of evidence-based programs in communities and using implementation interventions, referred to as implementation strategies, to help improve their delivery under real-world conditions.
Unfortunately, not enough of what we learn in research is applied to improving the public's health. There are great programs, but people in need aren't often receiving them and the cost of program implementation is often a barrier. We need to advance the science so that when practitioners want to deliver an intervention in community settings, or want to use a strategy to improve its delivery, they have some idea of what the economic implications are and what their return on investment will be.
Q: Why is this important?
Eisman: Assessing intervention implementation costs and the relative benefit of different approaches to delivering interventions is very important—especially when delivering treatment and prevention programs targeting marginalized and underserved populations. Organizations implementing these programs are often under significant strain and must make decisions in the context of competing demands and scarce resources. We want to help organizations make informed decisions.
Understanding the resources needed to achieve program goals—things like improved mental health or reduced substance use—is critical to realizing the benefits of evidence-based interventions.
Q: In your paper, you discuss evaluating merely the cost of interventions vs. doing an economic evaluation in implementation science. Could you discuss the difference, and what approach you suggest?
Traditionally, economic evaluation has focused on the cost of interventions that directly target patients, such as a specific treatment or service, and not the costs associated with implementing them. Economic evaluation in implementation science examines these costs, including the costs of implementation strategies, activities and processes that help target audiences effectively deliver evidence-based programs. When organizations seek to adopt a new intervention, these activities, which can include different types of education or support, can be critical to successful implementation and achieving desired patient outcomes, such as improved mental health. If organizations don't have information to plan for the costs of implementation, or understand the relative benefit of using one strategy versus another to support delivery, they will be less likely to implement it effectively and achieve the benefits for patients.
Q: Can you give an example?
In the paper, my colleague Alex Dopp discussed an economic evaluation of using a learning collaborative to implement a cognitive behavioral therapy (CBT) intervention. Learning collaboratives involve forming groups of providers to learn from each other and enhance the quality of intervention implementation. They found that although the costs were higher than standard implementation because providers attended more trainings and participated in consultations, the learning collaborative strategy was cost effective in terms of reduction in student mental health symptoms. This type of information is useful for decision makers and organizations seeking to integrate such an intervention so they can account for costs of implementation, understand resources needed to achieve program goals and maximize their return on investment.