Denise Anthony Appointed Director of Health Informatics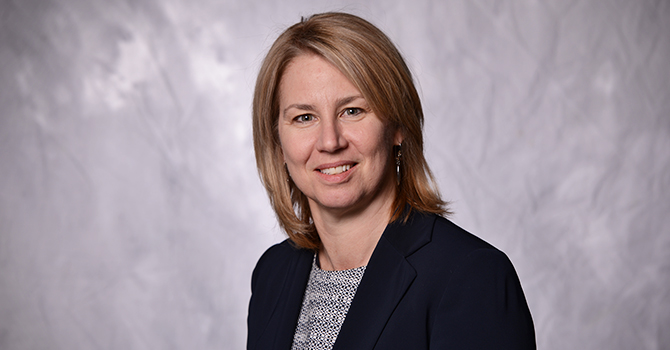 Denise Anthony has been appointed the director of the master's degree in Health Informatics (MHI) program at the University of Michigan, according to an announcement by Thomas A. Finholt, dean of the School of Information, and F. DuBois Bowman, dean of the School of Public Health. Anthony is a professor of Health Management and Policy in the School of Public Health and in the Department of Sociology at the University of Michigan.
"Professor Denise Anthony is exceptionally well-suited to take on the role of MHI program director with a stellar record as a researcher, instructor, and administrator," said Finholt. "In particular, there is a strong alignment between the MHI curriculum and Professor Anthony's current work on the use of information technology in health care, including effects on quality, on the organization of health care, as well as the implications for the privacy and security of protected health information."
"I am thrilled to see Professor Anthony take on this leadership role overseeing the Health Informatics program," Bowman said. "I am confident her innovative and impactful research on health care technology and privacy, her commitment to teaching and student success, and her administrative leadership experience will enable her to lead the Health Informatics program to continued success."
The master of health informatics degree is a two-year multidisciplinary program that prepares professionals to work at the intersection of patient health care, information technology and data analytics. It is a joint degree of the School of Information, the School of Public Health, and the School of Medicine.
"I am honored and excited to become director of the MHI program," said Anthony. "After serving on the MHI Faculty Advisory Committee since January 2019, I learned a lot about the incredible faculty and staff across the three schools that deliver the program to amazing students. MHI students bring a diverse range of skills and experiences into the program, as well as a real desire for understanding not only the data analytics but also the complex issues of health needs and health care practices necessary for health informatics.
"As one of the first MHI programs in the US, and one that builds on the incredible strengths of three schools at the University of Michigan—the School of Information, School of Public Health, and School of Medicine—the MHI program delivers a world-class educational experience. By bringing together the multidisciplinary expertise across three schools, the MHI program provides an incredibly rich and diverse educational experience that future practitioners and leaders in the field of health informatics need."
Anthony's research examines the intersection of information technologies (IT) with social relationships and social institutions. She has studied how patients and providers use health IT, and how new technologies like electronic records and patient portals affect health care quality and equity.
Her multidisciplinary research has been funded by grants from the National Science Foundation and others, and published in sociology as well as in health policy and computer science journals, including among others the American Sociological Review, Social Science and Medicine, Journal of the American Medical Informatics Association, Health Affairs, and IEEE Pervasive Computing.
Prior to joining the University of Michigan in 2018, she was professor and past-chair (2007–11) in the Department of Sociology at Dartmouth College, an adjunct professor in the Department of Community and Family Medicine at Geisel School of Medicine, and a faculty affiliate at the Dartmouth Institute for Health Policy and Clinical Practice. From 2014-17 she served as vice provost for academic initiatives at Dartmouth. From 2008-2013 she served as research director of the Institute for Security, Technology, and Society (ISTS) at Dartmouth.
Anthony holds a PhD and an MA in sociology from the University of Connecticut and a BA in sociology and international studies from Indiana University of Pennsylvania.
---