Which Populations Are Most Vulnerable to the Coronavirus Pandemic?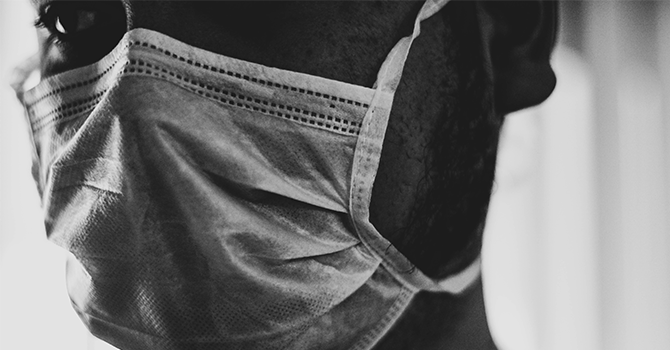 Q&A with Sharon Kardia and Jon Zelner
Professor of Epidemiology, Assistant Professor of Epidemiology
Click Here for the Latest on COVID-19 from Michigan Public Health Experts
The coronavirus pandemic and the measures we've undertaken to stop it—social distancing, quarantines, government shutdowns, and stay-at-home orders—have reshaped how millions of people live, work, learn, and manage their health.
Though these measures bring new challenges for each of us, for vulnerable populations like the elderly, those with chronic illness and mental health issues, and those without the means to work from home or access affordable healthcare, they can have life-threatening consequences.
To help us better understand how the virus will impact the most vulnerable, we spoke with University of Michigan School of Public Health Professor of Epidemiology Sharon Kardia and Assistant Professor or Epidemiology Jon Zelner.
Which populations are most vulnerable to outbreaks like the coronavirus pandemic?
Kardia: Outbreaks like coronavirus are going to have a differential effect on people based on what resources they have or don't have. For example, we can imagine older individuals—let's say, older than 70—who live alone may not have enough support to navigate a significant illness, so a pandemic is going to be very difficult for them. How are they going to be able to get the news, get social contact, and get the health care that they need, especially if they're in a rural setting or an isolated living situation? There may not be a lot of people who are checking in on those individuals—especially with stay-at-home orders in effect—many of whom would be very susceptible to having a severe case of COVID-19.
Individuals who have pre-existing conditions like cardiovascular disease, diabetes, and hypertension, are also particularly vulnerable. With those conditions, which put the body under strain, a COVID-19 infection may be more likely to become a very severe case. In the area of mental health, the heightened anxiety, fear and uncertainty we're all facing could trigger and re-traumatize many individuals with mental health issues. If they try to mask some of those issues temporarily with substances, or they're forced to navigate issues on their own that they typically manage with the help of a mental health professional, they could be at a higher risk of a mental health crisis or an infectious disease crisis.
We should also think about people whose work puts them in much closer proximity to a lot of individuals, like those people who are in the service and logistics sectors right now.
How do pandemics impact and play on health and socioeconomic inequalities?
Zelner: Infectious diseases and outbreaks are snowflakes in the sense that each one is unique and particular in its own ways. One of the things we're seeing with this current coronavirus pandemic is that your social position matters for whether you can avoid exposure. What kind of job do you have? Can you work from home? Can you afford to not work all together? Can you afford to take the time to watch your kids? Do you have job security or do you have to continue delivering packages or continue working in the supermarket—doing the things that are keeping the world functioning—all while increasing your own personal risk to exposure and straining your own personal resources?
We don't know at this moment whether people who are in these positions are more likely to get infected, but it's hard to believe that that's not the case. Emerging evidence from Amazon warehouses where we're seeing coronavirus outbreaks and outbreaks among healthcare workers suggest that the people who don't have a chance or a choice to stay away and stay home are at greater risk of infection, and those are the people by-and-large who do not have the social power and economic means to explore other options.
---