Michigan Public Health eliminates GRE requirement, application fee to reduce barriers for prospective students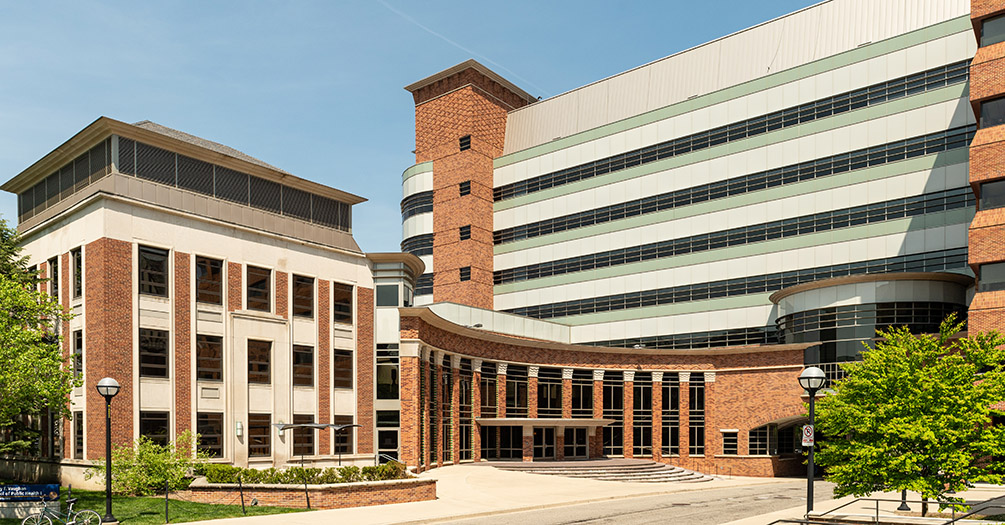 To increase equity and access to a public health education, the University of Michigan School of Public Health has eliminated GRE test scores from application requirements for Master of Science (MS) applicants and has removed its application fee for Master of Public Health (MPH) and Master of Health Services Administration (MHSA) applicants.
The decision to eliminate GRE requirements for MS applicants follows a decision by the school last year to permanently remove GRE requirements for MPH and MHSA applicants and an announcement in February 2022 that the University of Michigan's Rackham Graduate School would discontinue use of GRE in doctoral admissions across the university. Now, the School of Public Health is not requiring GRE test scores for any of its graduate-level degree programs.
"This decision was motivated by our desire to increase equity and access to a public health education," said DuBois Bowman, dean of Michigan Public Health. "Research tells us that high GRE test scores tend to correlate with a student's socioeconomic status, race, and gender. The test has been shown to underpredict the success of students in underrepresented racial and ethnic groups and women in STEM fields. The removal of the GRE requirement is an important change that will help us increase access for talented students who have been historically underrepresented in graduate education."
In 2020, Michigan Public Health launched a pilot program in which the school did not require GRE test scores from individuals applying to any of its master- or doctoral-level programs for a Fall 2021 start. During this time, the Michigan Public Health leadership team collected information from stakeholders across the school and considered a variety of factors—including GRE test effectiveness, continued barriers to test accessibility, admissions data, and campus and peer institution benchmarking.
During this pilot period, the school saw an increase in the number of applicants to graduate degree programs and notable increases in applicants, admissions and enrollments for students from underrepresented groups as well as international and first-generation students.
To further demonstrate the school's commitment to diversify its applicant pool and remove barriers to pursuing a public health education, Michigan Public Health will no longer charge a supplemental fee to MPH and MHSA applicants applying through the SOPHAS common app beginning in the 22-23 academic year admissions cycle.
"There are many costs involved in applying to graduate schools," said Emily Youatt, assistant dean for Student Engagement and Practice at Michigan Public Health. "I am pleased that we found a way to remove our supplemental fee to eliminate that additional financial barrier for applicants. My hope is that this change, in addition to removing additional barriers such as standardized test requirements, will help increase access and opportunity for underrepresented students and those from financially disadvantaged backgrounds, and bring the dream of pursuing a Michigan Public Health education closer to reality."
---