Michigan Public Health launches speaker series The Exchange: Conversations with distinguished scholars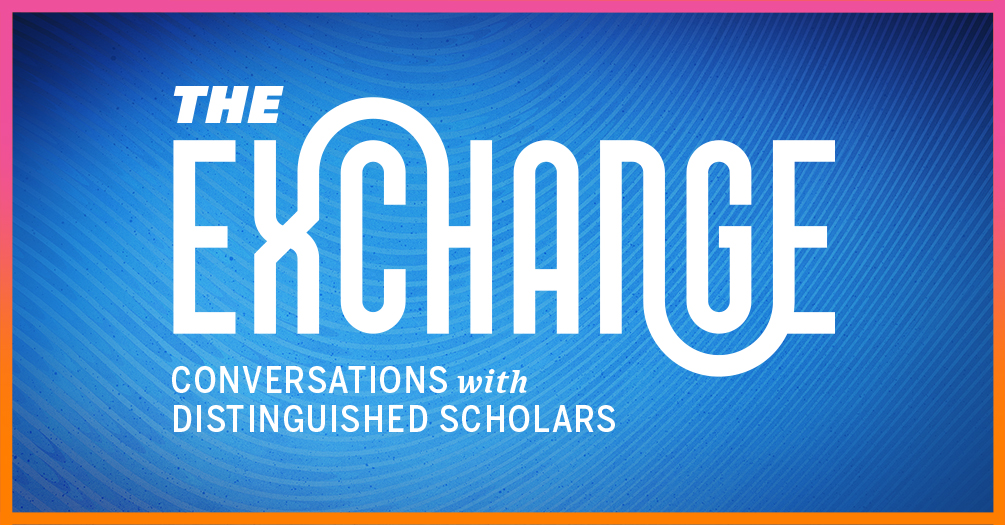 This fall, the University of Michigan School of Public Health will offer a new opportunity to gather in our pursuit of a healthier, more equitable world for all with the launch of a new speaker series titled "The Exchange: Conversations with distinguished scholars."
Showcasing individuals and their bold ideas for changing the world is the principle of The Exchange, where we'll connect with thought leaders in a variety of fields to discuss the public health landscape and ways to address some of public health's most pressing issues.
Dean F. DuBois Bowman believes launching this series will create new opportunities to connect people to pressing public health topics.
"In public health, we are always playing the long game, but even the long game is fed by singular moments of inspiration and clarity," Bowman said. "The Exchange is built on that premise. Let's gather, discuss, scrutinize, and sharpen the ideas that will change the world for the better. We look forward to hosting important conversations in Ann Arbor that will translate into actions across the world."
The inaugural event includes a half-day of in-person programming on November 8, and will feature Dr. Isabelle Anguelovski, director of The Barcelona Lab for Urban Environmental Justice and Sustainability and professor at Universitat Autonoma de Barcelona.
Anguelovski is an international expert in environmental and urban planning, and will deliver a keynote address on the future of healthy cities. She will also join a panel of local experts including Marc Zimmerman, professor of Health Behavior and Health Education, and Abdullah Hammoud, MPH '12, the mayor of Dearborn, MI. Additionally, several School of Public Health faculty experts will present an interdisciplinary examination on creating healthy and equitable cities through engaging lightning talks.
The Exchange will return in February 2024 with programming centered on preventing firearm injuries.
Learn more about The Exchange, upcoming events, and registration details.
---