Research and Policy Perspectives on Separating Children and Parents | News Center | University of Michigan School of Public Health
Research and Policy Perspectives on Separating Children and Parents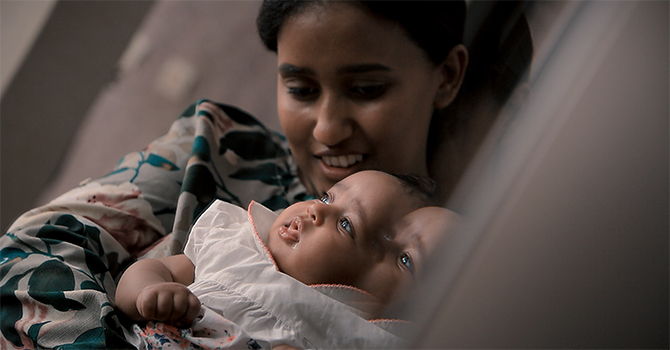 New Report Compiled by Alison Miller
Since May 2018, more than 2,300 children have been separated from their parents at the US-Mexico border. Researchers from the University of Michigan have issued a report, Research and Policy Perspectives on Separating (and Reconnecting) Children and Parents: Implications for Families on the Border, that highlights the implications of family separation for the development of young children.
The report, compiled by Alison Miller, associate professor of Health Behavior and Health Education at the University of Michigan School of Public Health, and colleagues, includes comments from faculty experts across a range of fields who have reviewed research evidence on the science of early child development, stress and trauma, and policy implications of family separation and reunions for very young children.
"Early trauma and separation of the kind we're seeing today may program a child for life, increasing their risk of depression, anxiety, and psychotic disorder," Jacek Debiec, assistant professor of psychiatry and assistant research professor at the Molecular and Behavioral Neuroscience Institute at the University of Michigan, said in the report.
Other researchers quoted in the report include Katherine Rosenblum, a clinical and developmental psychologist and clinical professor of psychiatry at the University of Michigan; Arash Javanbakht, a psychiatrist and director of the Stress, Trauma, and Anxiety Research Clinic at Wayne State University; and Vivek Sankaran, clinical professor of law at the University of Michigan Law School.
The report also includes links to resources and a social media toolkit.
The report follows a July 2018 Rapid Response Talk and panel discussion hosted by the Zero to Thrive Initiative and the Center for Human Growth and Development (CHGD) at the University of Michigan. Zero to Thrive and CHGD leadership, the panel speakers, Caroline Bartholomew, Kiren Chaudhry, Tyler Hein and Hurley Riley also contributed to the report.