Statewide Dementia Coalition Co-Chaired By Scott Roberts Issues New Roadmap to Make Michigan 'Dementia Capable'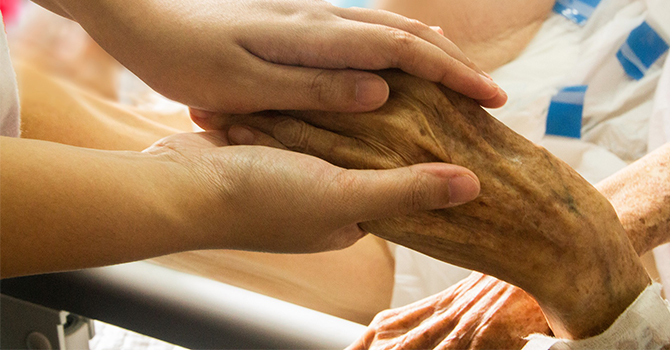 Scott Roberts, professor of Health Behavior and Health Education at the University of Michigan School of Public Health, has been appointed co-chair of the Michigan Dementia Coalition (MDC). The MDC is a statewide group of more than 120 individuals from approximately 65 organizations that works to identify opportunities to improve quality of life for Michigan residents with dementia and their families.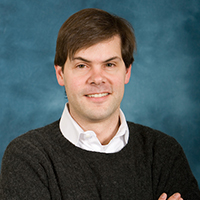 The MDC has just released a comprehensive Roadmap for Creating a Dementia-Capable Michigan to guide policymaking and advocacy efforts around dementia in Michigan.
"Dementia directly affects hundreds of thousands of people within Michigan, and millions more across the country," Roberts said. "Yet despite its profound costs, there are steps that individuals, families, local communities, and the state can take to increase quality of life for people living with dementia, address rising costs, and improve service delivery."
The report describes four key goals and strategies to make Michigan a more dementia capable state by 2022:
People: Promote the wellbeing and safety of people living with dementia at all ages and stages.
Partnerships: Mobilize multidisciplinary partnerships to strengthen the service network.
Public Health: Recognize and promote dementia as a public health priority.
Policies: Enact policies that strengthen families, communities, and the economy.
Promoting dementia research is also a priority for Roberts, who was recently appointed to the External Advisory Board of the national Alzheimer's Clinical Trials Consortium, a large, NIH-funded infrastructure designed to accelerate and expand studies for therapies in Alzheimer's disease.
"The dementia research community in the state of Michigan is a diverse, multidisciplinary group consisting of basic scientists, clinical investigators, social and behavioral researchers, and other academic and service professionals," Roberts said. "Together we are working across numerous institutions and settings to better understand what happens in the brain to cause dementia, identify biomarker tests for early disease identification, test new therapies via clinical trials, develop interventions to educate and support patients and family members, and much more."
Led by the Alzheimer's Association Michigan Chapters, AARP Michigan and the Michigan Alzheimer's Disease Research Center, the MDC includes researchers from the University of Michigan, Michigan State University, and Wayne State University, as well as representatives from Michigan's Area Agencies on Aging, the Michigan Assisted Living Association, Rethinking Dementia: Accelerating Change, the Luella Hannan Memorial Foundation, Elder Law of Michigan, the Michigan Department of Health & Human Services, and other partners who work with people living with dementia.