Trish Koman Receives Distinguished Service Award from APHA Environment Section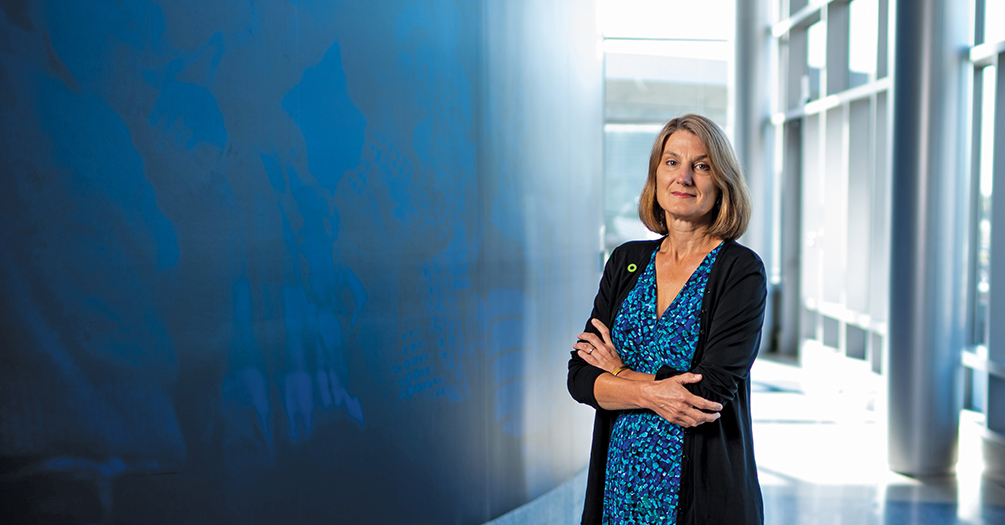 Trish Koman, research investigator in the Department of Environmental Health Sciences at the University of Michigan School of Public Health, was awarded the Distinguished Service Award for her contributions to the American Public Health Association's Environment Section during the APHA Annual Meeting on Monday, October 26.
Koman has served as co-chair of the APHA Chemicals & Health Topic Committee since 2016, contributed to drafting APHA public comments on the amended Toxic Substances Control Act (TSCA) and on children's environmental health topics. As a result of this work, Koman and colleagues outlined in a commentary how science can be used to inform health decisions and was invited to contribute to the University of California at San Francisco's "Resetting the Science Agenda for Chemical Policy" working group.
"The American Public Health Association's Environment Section has allowed me to work with outstanding public health professionals who are committed to creating healthy environments in which people can thrive," Koman said. "Our work has been guided by the idea that the routine outcome of our environmental laws and policies at all levels of government must be equal protection, not environmental inequalities."
At the University of Michigan School of Public Health, she has contributed to numerous projects and initiatives, leading community-engaged research to create healthier communities. Recently Koman developed the MI-Environment Project, a set of interactive heat vulnerability maps utilizing climate modeling to help policymakers and community organizations to mitigate the health harms of a changing climate and identify vulnerable populations.
"I am deeply grateful for the opportunity to collaborate with and learn from colleagues," said Koman.
---