Examining Genetic Influences on Menopause Symptoms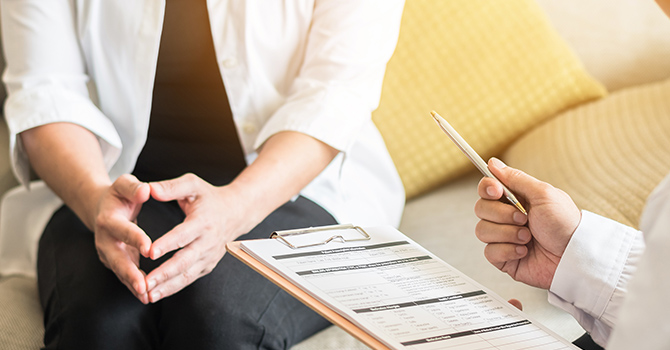 New research from Wei Zhao
Assistant Research Scientist of Epidemiology
Certain genetic factors predictive of reproductive aging are also associated with menopause symptoms like hot flashes and night sweats, according to a University of Michigan-led study published in Menopause: The Journal of The North American Menopause Society.
"Understanding of genetic factors that influence women's health and the menopausal experience remains limited," said Wei Zhao, assistant research scientist in the Department of Epidemiology at the University of Michigan School of Public Health, who led the study. "This study adds significantly to our understanding of what genetic factors influence menopausal symptoms and how these genetic factors may vary by race and ethnicity."
We spoke to Zhao's colleagues and co-authors of the study, Sioban Harlow and Jennifer Smith, to learn more about their research.
Sioban Harlow is a professor of Epidemiology and Jennifer Smith is an associate professor of Epidemiology, both at the University of Michigan School of Public Health.
What would you consider to be the biggest findings from this work?
Vasomotor symptoms (VMS), specifically hot flashes and night sweats, are influenced by genetic factors, and these genetic influences may differ across racial/ethnic groups. Specifically, this study replicated findings of an association between a specific genetic variant in the tachykinin receptor 3 (TACR3) gene and VMS in white women.
Genetic factors associated with ages at menopause and first menstruation were also associated with VMS in some, but not all race/ethnic groups—suggesting that these menopause symptoms that women experience are affected by multiple genes and may differ across race/ethnic groups.
What has previous research said on the topic?
One previous study in the Women's Health Initiative identified an association between the TACR3 gene and VMS. Very little research into the genetic factors influencing VMS has been conducted, particularly in multi-racial/ethnic samples.
How will this research help women and their menopausal transition?
Further research into the specific biological mechanisms underlying the TACR3 association with vasomotor symptoms, as well as further investigation of the other genetic variants associated with vasomotor symptoms, is warranted.
Most women experience some vasomotor symptoms during the menopausal transition. A subset of women experience bothersome hot flashes for six years or more. Understanding of the different biological pathways that underlie these symptoms is important for innovation in the prevention and treatment of these bothersome menopause symptoms.
---