Improved research, targeted interventions key to improving college students' mental health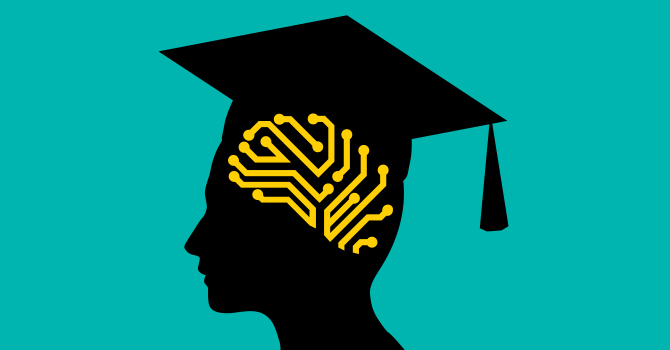 Q&A with Sara Abelson, PhD '22
As the number of college students in need of mental health services sharply increased in the last decade, college administrators have struggled to keep up, often implementing interventions with little or no research proving their effectiveness.
Now, a comprehensive review of mental health interventions shows that colleges and universities have a range of evidence-based interventions to pursue. The review highlights interventions, like mindfulness programs involving supervised skill practice, that are more effective than other approaches. It also highlights policies and practices pursued by colleges that no doubt influence, and in some cases likely harm, student mental health but that have received no attention in the evaluation literature.
The analysis evaluated mental health interventions at five different levels (individual, interpersonal, community, institutional, public policy) and provides a road map for college administrators and funders to put their efforts behind evidence-based interventions.
We discuss the study with Sara Abelson, lead author of "Mental Health in College Populations: A Multidisciplinary Review of What Works, Evidence Gaps, and Paths Forward". She was inspired to create the resource she wished was available in her nearly two decades of helping colleges and universities better address student mental health. She discusses the paper, which she did while a doctoral candidate at the University of Michigan School of Public Health.
Why is this research relevant?
There's a real need to know and understand the specific interventions and programs that schools can and should pursue. We know that student mental health and wellbeing is essential to academic success, to career success, to lifelong outcomes for our students.
And we know student mental health challenges are a growing issue at colleges and universities nationwide. The number of students reporting distress has approximately doubled from 2009 to 2019. Similarly, students are seeking mental health care at increasing rates.
Colleges and universities are struggling to keep up and won't be able to if they pursue treatment approaches alone. College leaders and decision makers need better resources for understanding what works and what doesn't work to promote mental health, to prevent mental health problems, and to intervene when students are struggling.
So that is what we embarked on with this paper. We took a public health approach and broadly reviewed the science and evidence behind programs, policies, and practices to promote mental health, to prevent mental health disorders, and support the growing portion of students in higher education who are experiencing depression, anxiety, eating disorders, suicidality, and other mental health disorders.
How did you go about doing this research?
The paper identifies and categorizes a tremendous range of possible interventions and approaches for colleges and universities to pursue. And it reviews the evidence base for each to shed light on what is most effective, what is least effective, and where we really need more research to better understand what we should be doing as institutions and as society to address this public health challenge.
We grouped the interventions according to whether they target individual, interpersonal, community, institutional, or public policy factors. We reviewed:
Psychoeducational, coaching, skill training, and identity support interventions that target individuals' knowledge, attitudes, behaviors, and skills
Peer, family, faculty and staff, social support, and belonging interventions that target interpersonal protective factors and reduce interpersonal harms
Gatekeeper training, screening programs, post crisis interventions, and learning environment interventions, which all aim to shift community norms and practices
At the institutional level, we reviewed evidence regarding how changes to the physical environment at colleges and universities and university policies and practices such as those regarding substance abuse, sexual assault, leaves of absence, public safety, equity and inclusion, and financial aid impact student mental health.
At the public policy level, we reviewed evidence regarding how local, state, and federal policies that offer protections, provide funding, or create barriers or facilitators to risk and protective factors shape student mental health.
What were some of your key findings?
The overall finding from this work is that colleges and universities have evidence-based opportunities to enhance student mental health at every level of the socioecological model: individual interventions, interpersonal interventions, community level interventions, institutional interventions, and public policy opportunities with evidence for supporting student mental health. There is an especially robust, strong and growing evidence base for individual prevention and intervention programs.
But a key takeaway from that work is that the evidence overwhelmingly suggests that one of the most commonly used approaches, psychoeducational programs, which aim to increase students' mental health knowledge, attitudes, or coping behaviors through information and education alone, are not effective. Education alone around these topics doesn't lead to the outcomes that ultimately improve student mental health.
On the other hand, there's strong evidence that interventions with supervised skill practice are highly effective at promoting mental health and preventing and reducing mental health programs problems. Of programs with supervised skill practice, evaluations identify that mindfulness programs are the most effective, while cognitive behavioral and relaxation interventions show promise, and meditation programs have minimal evidence of effectiveness.
And again, these are all within the category of supervised skill practice. So, in other words, what makes these types of programs effective is when they involve giving students a chance to practice the skills as part of the intervention and over time, not just teaching them, not just telling students about mindfulness, but helping them to practice those skills as part of the intervention.
What about interpersonal interventions?
There is strong evidence from outside higher education about the importance of social support and peer interventions, but few of these programs have been evaluated with college students. Two peer group programs, however, have been well evaluated with college students and shown to be effective across a range of racial and ethnic groups in higher education. One is focused on social support and the transition to college and another is focused on eating disorder prevention.
We also found that there's growing attention to and evidence for the effectiveness of belonging interventions, but overall found that more research should be dedicated to investigating the potential for peer, family, faculty, staff, and belonging interventions to play a role in promoting mental health and reducing mental health inequities.
Can you talk about community and environmental interventions? Are these effective?
Across the board with community level interventions, we found a need to better implement and evaluate these interventions at scale across institutions, departments, or residence halls. . For example, much more research is needed to understand whether commonly used approaches such as gatekeeper training are effective at actually shifting culture, norms, and behavior so that more people in the university community recognize signs of mental health problems and effectively refer students to support services.
We found that there is strong evidence from outside of higher education for broad approaches such as environmental changes to restrict means for suicide or policy changes to promote mental health. But there's been few studies evaluating the impact of both environmental interventions or college and university policies on student mental health and well being. We found that there's really strong theoretical and empirical research indicating many pathways through which the physical environment at colleges and universities and university policies are likely shaping student mental health. And there's significant evidence of the importance and value of taking these structural approaches to health promotion and pursuing broad organizational change to address student mental health. So again, the evidence here points to the need for these approaches and their value, but also the need for more research to understand if and how and when we pursue them in higher ed, they actually shape student outcomes.
What about policies outside of colleges and universities?
We reviewed the evidence regarding federal, state, and local policies and found evidence that they influence student health behaviors and help seeking, and that they shape college and universities' financial ability to invest in mental health promotion and intervention. They also, in some cases, advance or restrict equal rights and inclusion in ways that have implications for student mental health and wellbeing. So there are substantial opportunities for policies and funders at local, state, and federal levels to play a role in helping institutions to better address student mental health.
What are some of your recommendations?
We see a gap between research and practice when it comes to student mental health. The paper provides recommendations both for improving the research that exists on college student mental health interventions and improving the use of evidence. There is an opportunity to enhance understanding of what works and doesn't at colleges and universities to enhance student mental health and more closely tie the strategies pursued at colleges and universities to what does work.
Across intervention types, we identified a need to evaluate interventions with diverse college students attending diverse institution types. Not every study even tracked participant characteristics such as race, gender, age, or sexuality. Where participant information was noted in research, samples were mostly White women at Predominantly White Institutions. To improve mental health among racially, sexually, and gender diverse college students and at community colleges and minority serving institutions we need to identify effective interventions for these populations and settings.
What would you hope that your paper will help with?
The hope is that schools will prioritize, value, and turn to the evidence base as they craft their mental health efforts and strategies, but also that researchers, funders, and practitioners do more to make that easier for schools.
There's an opportunity to develop and maintain a centralized and easily accessible database of evidence. There's an opportunity to provide more support to decision makers at institutions so that they can better understand the evidence-base and how to adapt programs to their environments, to their diverse student bodies. There's an opportunity to enhance incentives for using evidence to inform practice. For example, those providing funding for student mental health at colleges can encourage or require the use of evidence-based interventions and provide support to evaluate efforts which have not yet been studied.
We also see many opportunities to invest in innovative research to address gaps and increase the supply of high quality, useful research. And we identified opportunities to better understand not just the effectiveness of programs, but understand their reach and engagement at scale. It is one thing to evaluate an intervention in a scientific study and setting, with incentives to participate. It is another to examine what happens when an institution implements the intervention for the whole student body. Who gets reached? Who doesn't? What contributes to effective implementation and sustainability over time?
Overall, we hope this paper helps facilitate a more evidence-informed approach to address the growing challenges of student mental health in higher education.
The study Mental Health in College Populations: A Multidisciplinary Review of What Works, Evidence Gaps, and Paths Forward is published in the journal Higher Education: Handbook of Theory and Research. In addition to Abelson, authors include Sarah Ketchen Lipson, at Boston University and senior author Daniel Eisenberg, at UCLA.
---