NIH grant extends Big Data Summer Institute through 2027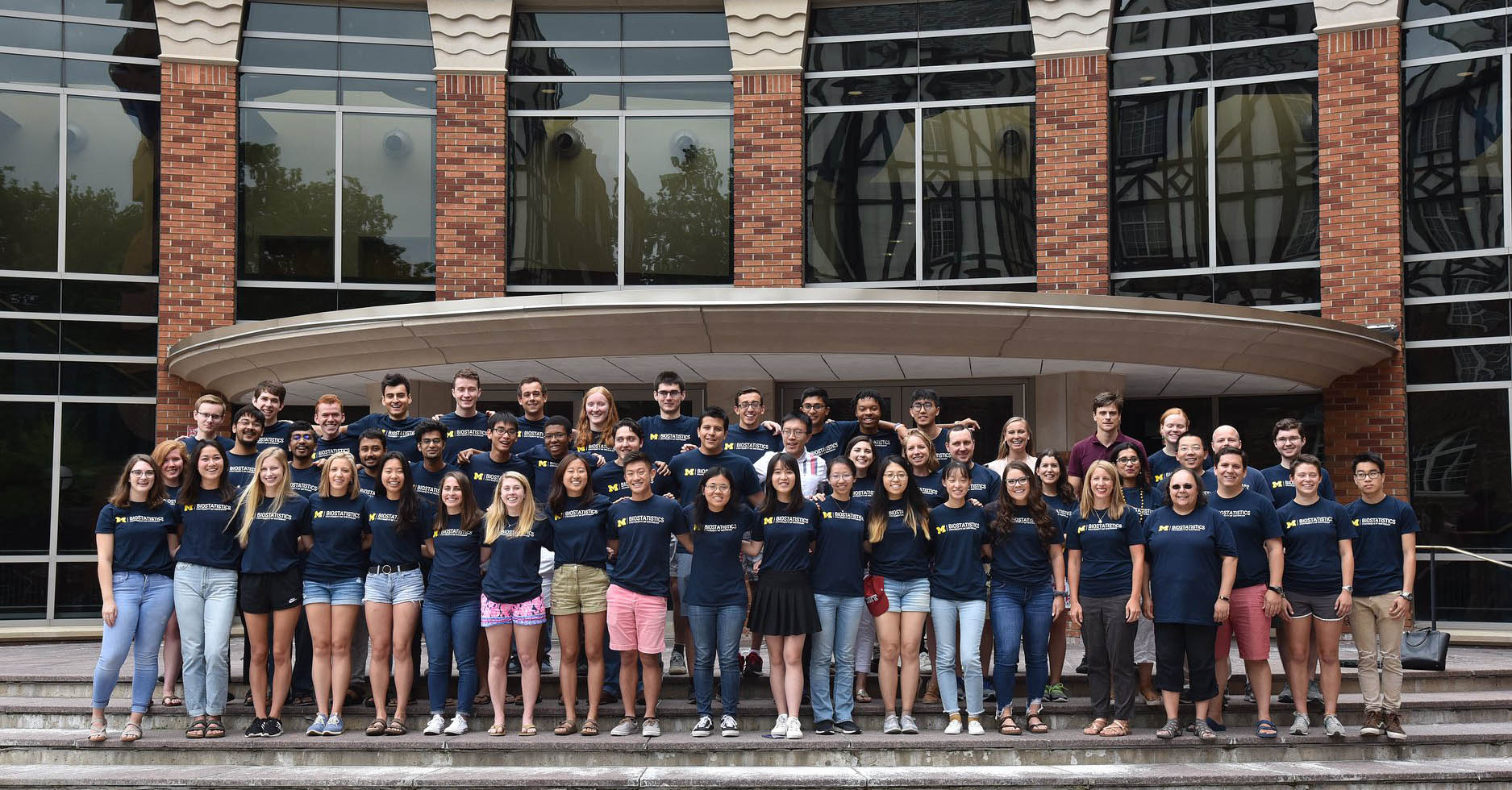 The University of Michigan School of Public Health's Big Data Summer Institute has received a $1.2 million, five year Summer Institute in Biostatistics (SIBS) grant from the National Institutes of Health that will extend the program through 2027. The six-week interdisciplinary training and research program run by the Department of Biostatistics introduces undergraduate students to the intersection of big data and human health.
"This is my dream project—getting talented undergraduate students interested in biostatistics and spending a summer with these data dreamers," said Bhramar Mukherjee, John D. Kalbfleisch Collegiate Professor and chair of Biostatistics and lead principal investigator of the grant.
Since its launch in 2015, the Big Data Summer Institute has trained 247 students, with another cohort of just over 40 confirmed for this year's program, which begins on June 20, 2022. Sixty percent of the program's alumni have pursued graduate school in related fields.
Drawing from the expertise of University of Michigan faculty in the areas including biostatistics, statistics, and electrical engineering and computer science, the Big Data Summer Institute exposes undergraduate students to interdisciplinary experiences and data science techniques that distinguish it from other undergraduate summer programs in biostatistics. During the program, students participate in mentored big data research projects.
The program is funded by a training grant awarded by the Department of Health and Human Services, National Institutes of Health, and the National Heart, Lung and Blood Institute (1R25HL161795-01).
---