F. DuBois Bowman Named Among Most Influential People of African Descent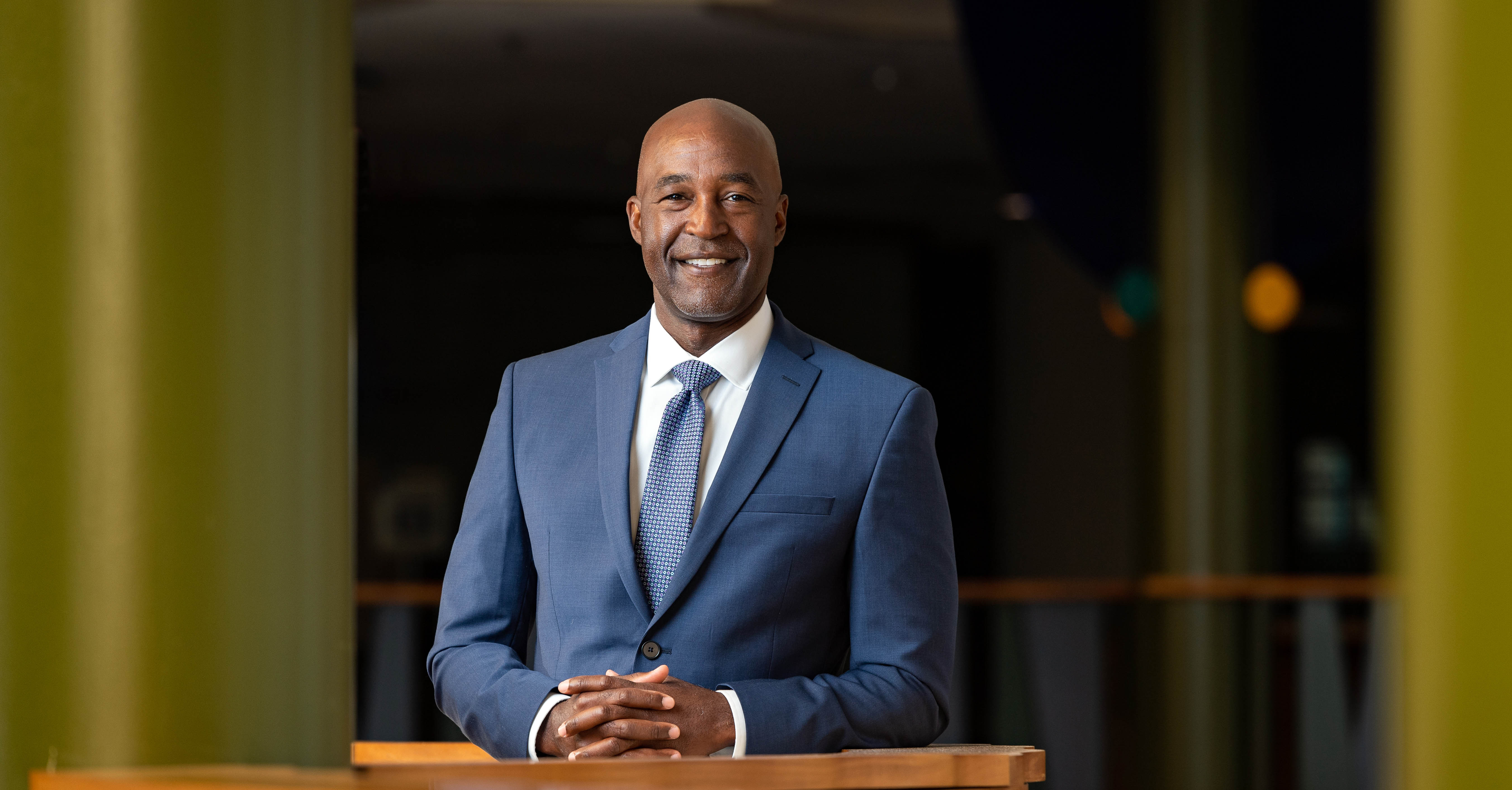 F. DuBois Bowman, dean of the University of Michigan School of Public Health, has been named among the Most Influential People of African Descent (MIPAD)'s Class of 2023.
MIPAD is a global civil society initiative in support of the United Nations General Assembly's International Decade for People of African Descent. MIPAD identifies high achievers of African descent in public and private sectors from around the world to join together in the spirit of recognition, justice and development.
"It is such an honor to be listed among these incredible leaders and change-makers," Bowman said. "I am grateful to MIPAD for recognizing and elevating the tremendous impact of people of African descent from around the world."
A renowned expert in the statistical analysis of large complex data sets, Bowman's research program mines massive data sets and has important implications for mental and neurological disorders such as Parkinson's disease, Alzheimer's disease, depression, schizophrenia, and substance addiction. His work also explores the impact of environmental exposures on brain function and structure in youth. His research has helped reveal brain patterns that reflect disruption from psychiatric diseases, detect biomarkers for neurological diseases, and determine more individualized therapeutic treatments.
Bowman received a Bachelor of Science degree in Mathematics from Morehouse College, a Master of Science degree in Biostatistics from the University of Michigan, and a PhD in Biostatistics from the University of North Carolina at Chapel Hill. Prior to becoming dean of Michigan Public Health, he was a professor of Biostatistics at the Emory University Rollins School of Public Health and then chair of the Department of Biostatistics at the Columbia University Mailman School of Public Health, where he served as Cynthia and Robert Citrone-Roslyn and Leslie Goldstein Professor of Biostatistics.
Bowman and the rest of the MIPAD Class of 2023 were honored October 1 at an event during the Most Influential 100 Recognition Week in New York.
---