F. DuBois Bowman Reappointed Dean of Michigan Public Health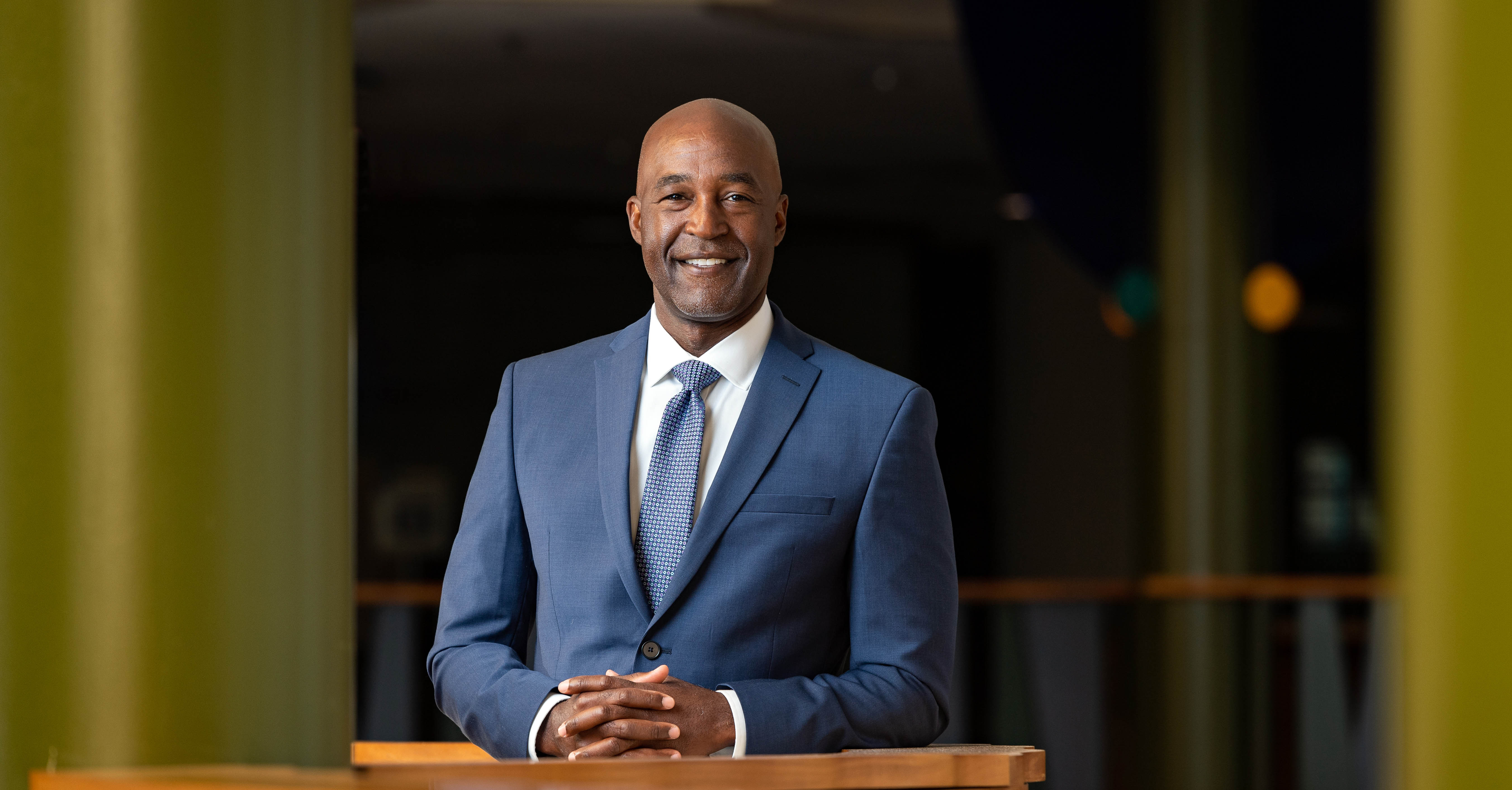 The University of Michigan Board of Regents has approved the reappointment of F. DuBois Bowman as dean of the University of Michigan School of Public Health for a second five-year term, effective August 15, 2023.
Following an extensive review process, Laurie McCauley, University of Michigan Provost and Executive Vice President for Academic Affairs, made this recommendation to the Board of Regents ahead of their February 16 meeting.
"Dean Bowman has distinguished himself as a brilliant leader who is uniquely poised to navigate the complexity of public health in a large research intensive university," said McCauley. "The same precision and expansive perspective that define his public health work animate his leadership. Dean Bowman has proven himself a steady leader under the most demanding circumstances, and a capable driver of positive change. I am grateful we will have the opportunity for further collaboration at such a promising time in the university's history."
A renowned expert in the statistical analysis of large complex data sets, Bowman joined Michigan Public Health as dean and professor of biostatistics in 2018.
Under Bowman's leadership over the past five years, Michigan Public Health launched a school-wide interdisciplinary research initiative pursuing innovative solutions to prevent firearm injuries, create healthy and equitable cities, control infectious diseases, and pursue health equity. The school's research portfolio exceeds $100 million in expenditures annually. The school has also expanded and refined its distinctive educational programs, which support over 1,300 students. Partnering with the school community, Bowman has led efforts to establish a culture of leadership, service, and inclusion.
Bowman has also provided leadership on University of Michigan initiatives focusing on Precision Health, Poverty Solutions, the Graham Sustainability Institute, and the U-M Health Sciences Council, and has supported university efforts focusing on budget, capital projects, professional standards, enrollment management, and the capital campaign. Additionally, he provided institutional leadership during the COVID-19 pandemic and served on university committees to guide the institutional response.
"I am honored to continue as dean of Michigan Public Health and grateful for the opportunity to lead this community of talented, passionate, and collaborative faculty, staff, students and alumni," Bowman said. "As one of the nation's top schools of public health — and part of the top public research institution in the US — Michigan Public Health is well positioned to play a leading role in finding lasting solutions to some of the world's most pressing public health challenges."
Bowman's research program mines massive data sets and has important implications for mental and neurological disorders. His research has helped to detect biomarkers for Parkinson's disease and to reveal brain patterns that reflect disruption from Alzheimer's disease, depression, and substance addiction. His work also explores the impact of environmental exposures on brain function and structure in youth.
He holds a Bachelor of Science degree in mathematics from Morehouse College, a Master of Science degree in biostatistics from the University of Michigan, and a PhD in biostatistics from the University of North Carolina at Chapel Hill. Bowman is a member of the National Academy of Medicine and a Fellow of the American Association for the Advancement of Science.
---
Tags