Michigan Public Health student group finds enduring purpose in peer support, advocacy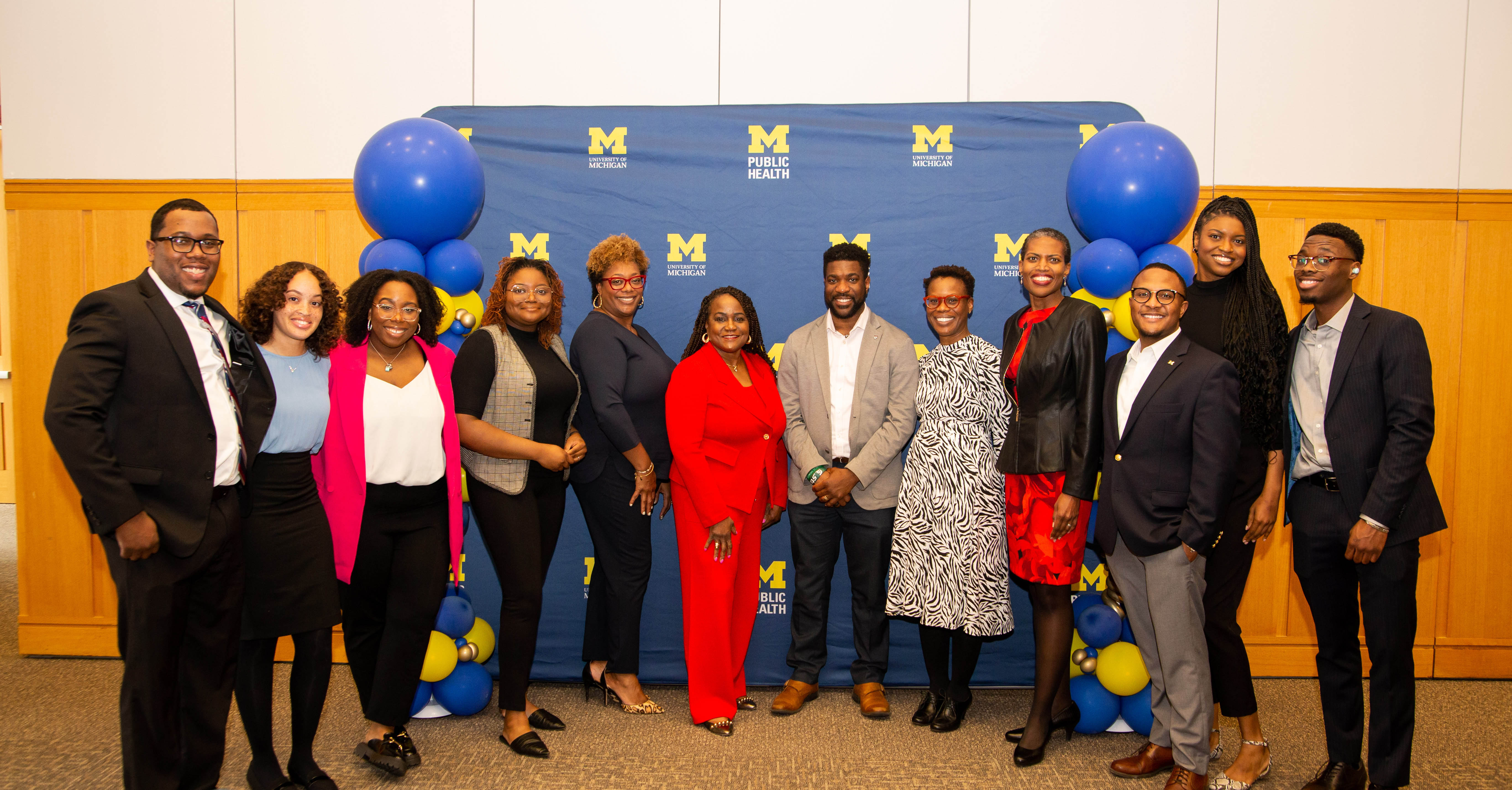 By Dennis Archambault, Vice President, Public Affairs at Authority Health
When Loretta Bush was a student at the University of Michigan, there wasn't an affinity group to provide peer support as a Black student. Several years later, Joy D. Calloway, MHSA '92, a member of Public Health Students of African American Descent (PHSAD) at the University of Michigan School of Public Health, was mentored by Bush. That relationship grew into a "30-year sisterhood."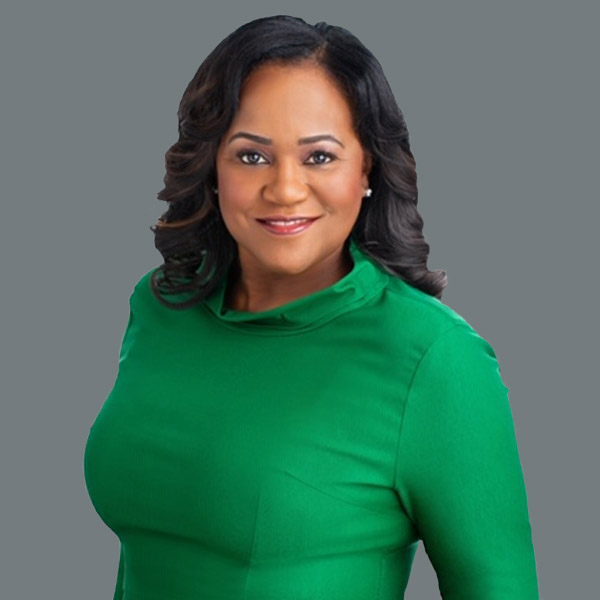 Bush, president and CEO of Authority Health, was a featured panelist at the 35th Annual Health Equity Conference, "Equity in Motion," sponsored by PHSAD in May 2023.
When Calloway was a graduate student at the University of Michigan, she wanted to develop friendships among other Black students at the School of Public Health. "Any opportunity for community was important to me. PHSAD was community. It brought us all together." Through workshops and social events, "it took the work we were doing in our classrooms to another level."
Most important, it provided Black students safe space where they could talk freely about their concerns at the school and in society. "We were becoming Black professionals in PHSAD. That which was understood needed not be explained…definitely familial," she says.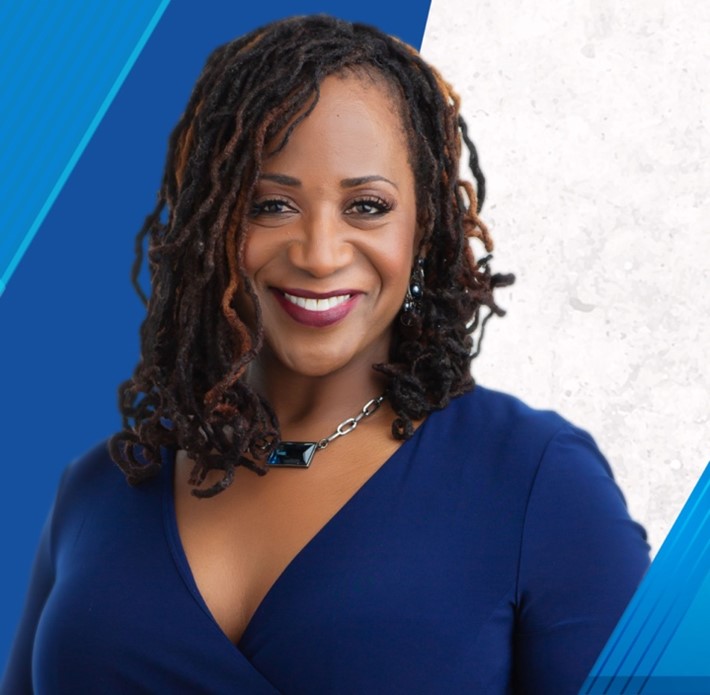 Calloway was enrolled in dual programs at the School of Public Health and the Ross School of Business. Her career has taken her to the presidency of the Black Medical Association.
She recalls meeting Loretta Bush as a student: "We had an assignment to find someone who was doing the kind of work you could see yourself doing." She visited Bush at the Michigan Department of Health and Human Services when she was responsible for HIV/AIDS in Michigan. "She was a University of Michigan alum, a Black woman and a public health professional," Calloway says. That engagement proved vital in her career development, which encouraged Calloway "to be a Loretta for someone else" through PHSAD; "to offer a conversation in a place of safety and authenticity."
PHSAD is the oldest student organization at the School of Public Health, providing "a community for folks who maybe don't see themselves in public health," says Dorian Imani Ballard, MHSA '21 who provides community engagement for the Michigan Department of Health and Human Services in Southeast Michigan. "Not only do you have a community of people where you're studying, but a community of public health advocates."
Ballard was a student during the COVID-19 pandemic years. "The pandemic was so hard. That first year no one knew what was going on. We weren't in class together. A lot of us lost contact with our class members." She recalls that it was a very intense time, "everything going crazy—110 miles an hour."
It was definitely "a moment." The pandemic brought health and social issues to the forefront that many people weren't aware of—and many were.
"During the racial reckoning of America there was a lot of tense race-based conversations happening and a lot of action that we wanted to take." PHSAD provided a platform for Black students to organize and activate.
PHSAD performed an even greater function of providing virtual connectivity at a critical time for Black students. Black students were able to support each other academically and emotionally. "PHSAD is a place where people can be vulnerable. That vulnerability and being able (to talk), whether it's on a computer screen or in person…that vulnerability led to good discussions that were supportive."
In a sense, Ballard doesn't want to return to the way things were before the pandemic.
"I hope we don't get to a point where we are so comfortable with the ways things are being done…where communities are being harmed." At the same time, she hopes that a level of innovation and disruption "becomes normalized" in the delivery of health care.
Ashley Tanksley, MPH '23, attended Michigan Public Health while working full time for the Michigan Department of Health and Human Services Office of Equity and Minority Health. She served as organizational affairs chair for PHSAD.
"As a student, PHSAD has been instrumental in my growth." Her role required her to make connections throughout campus on behalf of the organization. "I have gained a lot of leadership skills, such as how to facilitate a meeting, build a culture of inclusivity… It has helped me with public speaking skills…it's a safe place to be able to hone your full authentic self."
Tanksley has an interest in health policy, specifically how to analyze data and use it to change the structure of American health.
"I want to follow a path that takes a more legislative and policy side—health policy research…making sure they have the data and communicating those needs. I want to impact not only the local community but the United States, as far as we think about health and health care."
Tanksley helped organize PHSAD's 2023 "Equity in Motion" conference. The purpose of the program, which includes a panel of PHSAD alum with diverse professional backgrounds, was three-fold:
Discuss the evolving state of the organization and their roles as torch carriers throughout the years.
Offer student audience members encouragement by discussing their personal career development beyond a single-track professional mindset.
Share a specific inequity represented within their professional background and discuss their own methodology to combat these injustices.
Finally, a health equity case study from the Detroit area was presented. Participants were asked to generate a solution within a designated time period. The activity encouraged a competitive edge among teams to create the most effective solutions.
Loretta Bush returned to PHSAD's annual health equity conference this year as a featured presenter. Reflecting on her long-term role as mentor to members of the group, she said it's more important than ever to have an affinity group of African American public health students to promote academic success and professional development.
The strength of this year's health equity conference, she says, was its focus on "how to transform the way health care is provided and the way we think about it." She said the conference encouraged "courageous and bold questions… It was an opportunity to think outside of silos and challenge each other's thinking about solutions for long-standing problems, not just accept that this is the way it is and how it will be."
Reviewing a case study allowed the group to analyze "real life" issues—"what could have been done differently so we don't have bad outcomes. The challenge is that once everybody goes back into their workplaces, to avoid going back into existing or old systems and to not fall prey to 'how it's done.' We need to take new ideas and push them forward and advance a new way of thinking, including non-traditional partnership and bringing people together outside the four walls of where they work."
In a follow-up to the conference, the executive board of PHSAD expressed their gratitude to Bush for her longstanding commitment to PHSAD:
"Your valuable contribution and insights on transforming the climate of health ethics, equity, and justice in public health were immensely valuable and greatly appreciated by the audience and our executive board. Your willingness to share your knowledge and experience with our attendees helped make the conference a resounding success. In addition, your thoughtful responses to the questions and comments from our moderator and the audience added a great deal of depth to the discussion. They helped create an engaging and stimulating environment for inspiration and a call to action. Your dedication and professionalism were evident throughout the event, and it was a pleasure to have you as a part of our panel! Your participation added immense value to the conference and helped make it a truly memorable experience for all those who attended."
---