Applying Adaptive Dynamic Decision Making to Health Care and Cities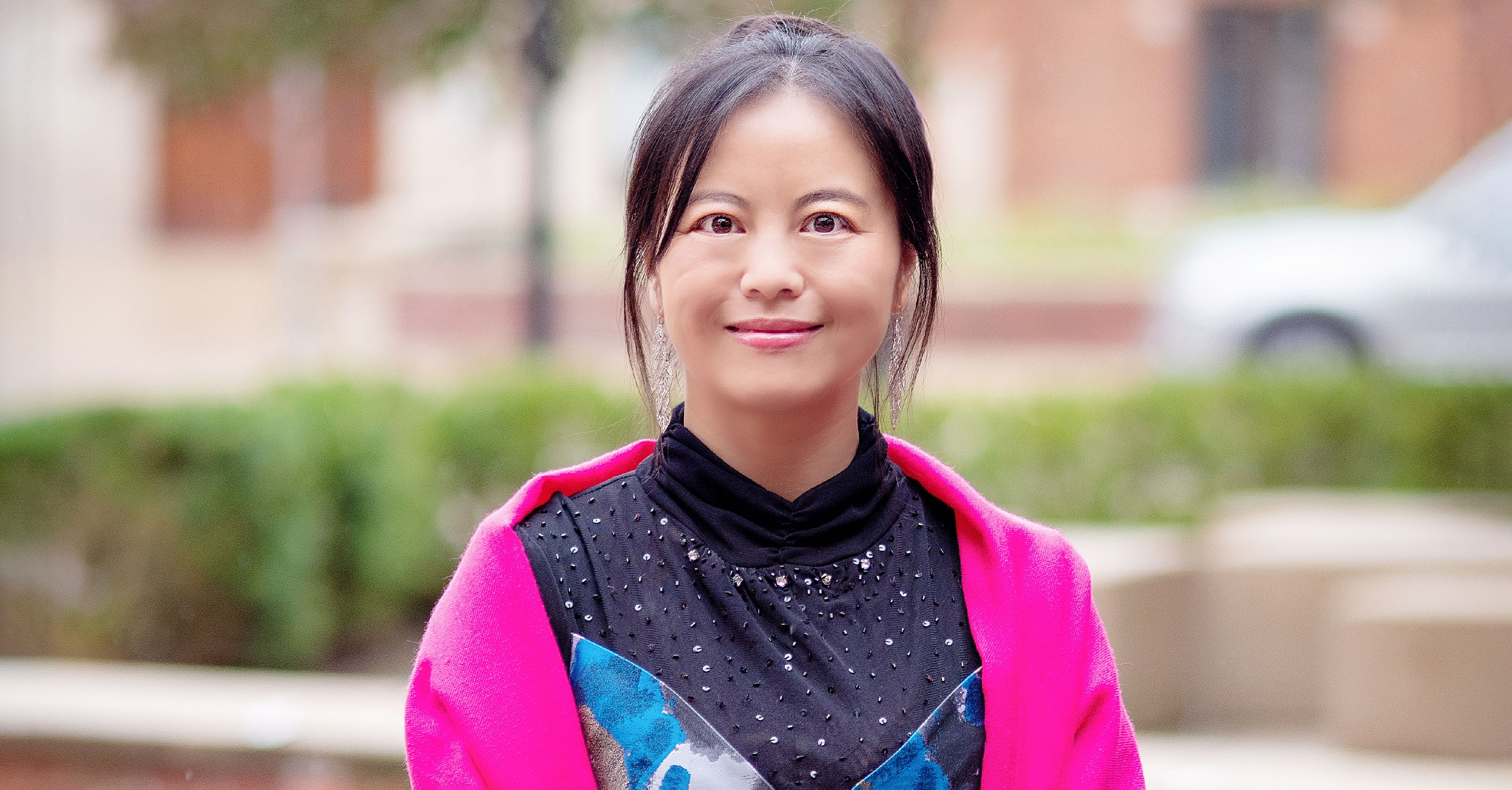 Lu Wang
Professor and Associate Chair for Research, Biostatistics
"It was a really cool moment when I realized that mathematical tools and statistics could help shape public health policy, help physicians determine individualized treatment plans for patients, and really help improve people's lives," recalls Lu Wang, professor of Biostatistics at the University of Michigan School of Public Health.
During her time as a PhD student at Harvard University, Wang worked with colleagues on HIV research, cancer research, and environmental health research, later expanding her work to include dynamic treatment regimes and personalized health care, one of several areas of focus for Wang as a professor and researcher at Michigan Public Health. This nexus of interests and research areas eventually brought a new opportunity for Wang to apply her expertise and methodology as a co-lead on a new School of Public Health initiative—more on that in a bit.
Dynamic Treatment Regimes
"The ability to individualize treatment adaptively over time for a patient who has a disease like cancer or diabetes is critical because of patient heterogeneity. Genetics, physiological, socioeconomic, and environmental factors all play a complex part in disease occurrence, treatment, and progression," says Wang.
"For example, if you and I are diagnosed with the same disease and are prescribed the same method of treatment, there's a good chance that we'll experience different treatment effects, different side effects or outcomes and may even progress in the disease differently," she says.
In this case, that is where Wang's work comes to the forefront. Biostatisticians like Wang develop innovative methods for health data science and data-driven rules that help physicians determine how to best treat patients based on their individual medical characteristics. Wang considers this work an important vehicle leading toward personalized health care and precision medicine.
Improving Environmental Health
Wang is a research member in the Michigan Center on Lifestage Environmental Exposures and Disease (M-LEEaD), and started to co-lead the Integrated Health Sciences Core in 2019, working to support scientists as they engage in research that addresses critical, emerging questions in environmental health.
Wang and her multidisciplinary team focuses on a variety of scientific investigations to improve environmental health, including:
environmental risk factors for fetal and maternal health,
the assessment and development of interventions for reducing particulate matter-associated cardiovascular health effects for seniors,
and individualized methods of intervention to reduce air pollution exposures
She highlights that engagement with the communities researchers serve and proper translation of research findings for action are integral to this public health work. "Working at this center further ingrained the importance of environmental work in public health. The multidisciplinary nature of M-LEEaD allows researchers to translate and apply their work to a larger scale," Wang says.
Applying Research to Public Health IDEAS
Wang's work at M-LEEaD and in the Department of Biostatistics lent itself to a new opportunity at the school: Public Health IDEAS, a schoolwide initiative aimed at tackling some of public health's most complex and far-reaching challenges. Under this initiative, Wang and Assistant Professor of Health Behavior and Health Education Roshanak Mehdipanah will serve as co-leaders of the work focused on creating healthy and equitable cities.
"A lot of my work recently has been related to the environmental sciences, so it felt natural to step into this position. As soon as I heard about the opportunity with Dr. Mehdipanah, I knew there was lots of potential for collaboration across our school to address the topic," Wang says.
When thinking about her research for dynamic treatment regimes, Wang highlights the ability to apply this concept to many other areas of life and health, including for the construction of healthy cities. "We can expand the concept of dynamic and individualized decision making to cities in order to plan in areas like education, senior care, city planning, and management. Many cities may experience the same problems, but how the issue is addressed may be different."
---