University of Michigan School of Public Health Launches Online Master of Science Degree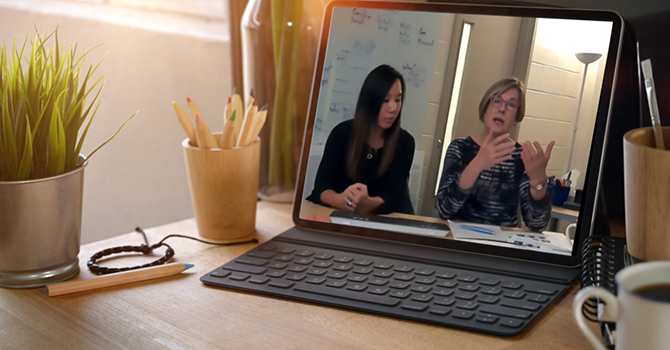 The University of Michigan School of Public Health has announced a new online Master of Science (MS) degree in Population and Health Sciences, expanding its online degree offerings to learners across the globe.
The new online degree builds on the School of Public Health's existing online Master of Public Health (MPH) degree offering, which launched in fall 2019. Both degrees are offered completely online through Coursera, an online learning platform that offers online courses, specializations and degrees.
The launch of this new program comes at a time when the value of population health data and research is more apparent than ever in the midst of the coronavirus pandemic.
"Now more than ever, we need population health scientists, and our new online Master of Science degree will help us reach and educate passionate learners across the globe," said Sharon Kardia, associate dean for education at the School of Public Health. "Following the successful launch of our first online Master of Public Health degree program in 2019, we're excited to be one of the first institutions to bring an MS degree focused on population health to online learners. The program allows us to offer a researched-focused degree program in population health completely online."
Like the school's existing MPH degree program, the MS degree provides students with a foundational public health education that will allow them to address complex challenges and pursue innovative solutions to improve population health.
While much of the curriculum across the two degree programs is similar, the MS program offers a stronger focus on research, data analysis, precision health, and biostatistics. Students will complete an in-depth research analysis project and learn how to communicate findings in written and oral formats.
The MS is geared toward learners who are interested in careers in academia and research, as well as those who plan to go on to pursue a doctorate.
"Employers today are looking for candidates who have a depth of skills in a specific area, but who also have a breadth of knowledge in the field to manage a wide variety of roles," said DuBois Bowman, dean of the School of Public Health. "The Population and Health Sciences degree prepares learners with a broad understanding of population health and allows them to go in-depth on areas of interest, such as precision health or epidemiological methods, preparing them to lead in our dynamic field."
The application for 2020 admission is expected to open this week and the first cohort of learners will start classes this fall.
---