National Academy of Medicine Members Urge Black Americans to Get Vaccinated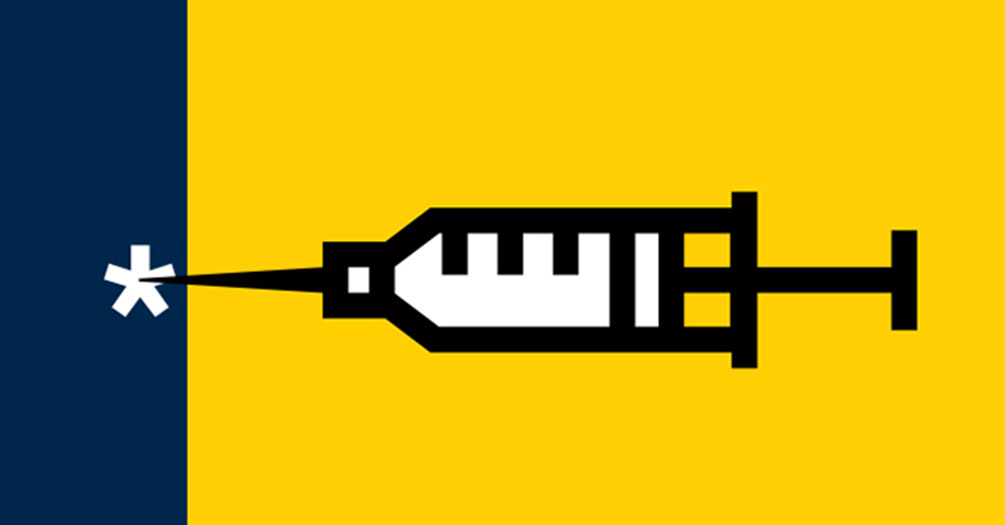 In a new video released today, Black members of the National Academy of Medicine (NAM), the premier health science organization in the United States, are urging Black Americans to get the COVID-19 vaccine when it becomes available to them.
The members initially made their case encouraging Black Americans to get vaccinated in a New York Times op-ed published on February 7, 2020.
According to the Centers for Disease Control and Prevention, Black Americans are 1.9 times as likely to die from COVID-19 than white Americans. While Pew Research data show that Black Americans may not be as hesitant to get the vaccine as originally feared, 37% still say they will not get the vaccine and express concerns ranging from potential side effects to the speedy development of the vaccines to mistakes the medical community has made in the past.
"Trust in government does not come easily for our community," says one member in the video, as news headlines scroll past describing abuse of the Black community in the name of science. The Black scientists, doctors, nurses, public health experts, and other health professional members of the NAM say that they have reviewed the research and have confidence in the vaccines. Some of the more than 60 members have participated in the development of the vaccines.
Access remains an issue in getting the vaccine, with distribution not evenly spread out among communities and a digital barrier keeping some from being able to sign up for an appointment, according to Kaiser Health News. But, while vaccine access issues have begun to improve in some parts of the country, vaccine hesitancy remains as an additional impediment to safeguarding the nation against the novel virus.
The group has partnered with YouTube to help both produce and promote the video, which will be featured across the platform and appear on its homepage.
"Since the start of the COVID-19 pandemic, Black Americans have faced incredible challenges that have been met with tenacity and strength of the community," said University of Michigan School of Public Health Dean F. DuBois Bowman, who was elected to the NAM in October 2020. "It is important that we acknowledge the hesitancy toward the COVID-19 vaccine while we work to improve its trust."
"We now have a strategic and aggressive approach to improving the vaccination program in the United States however, major inequities in vaccine access and acceptance continue to persist," said Georges C. Benjamin, MD, executive director of the American Public Health Association. "A return to more normal times is within reach. But to keep heading in that direction, we must enhance people's confidence in the vaccine to achieve our ultimate goal of being able to freely do the things we love to do."
---
Tags