University of Michigan School of Public Health and Spelman College to Offer Accelerated Master's Degree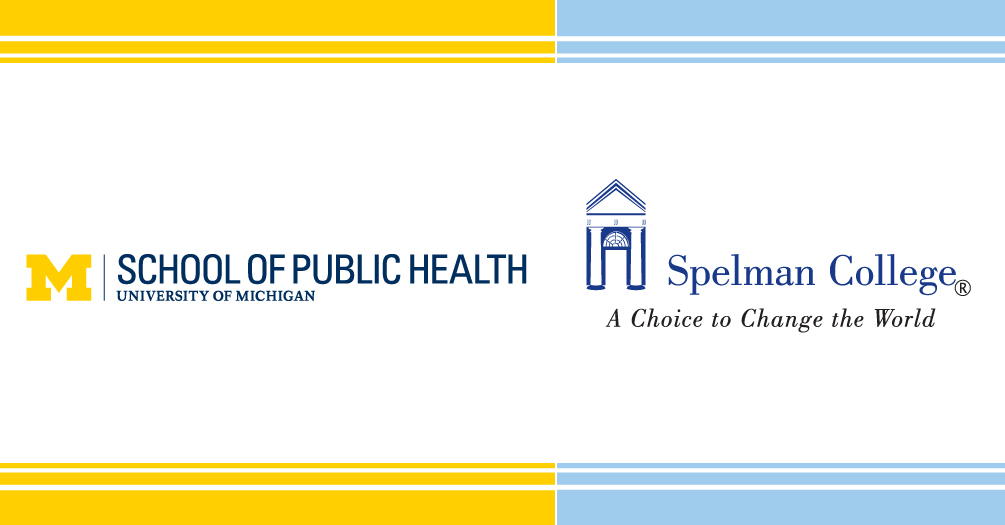 A new partnership between the University of Michigan School of Public Health and Spelman College in Atlanta will offer an accelerated pathway to earn a master's degree in three public health disciplines.
In the 5-year accelerated study program, students will earn a bachelor's degree from Spelman College and a Master of Science degree from the University of Michigan. The partnership expands on both institutions' backgrounds in collaborative education and programs.
"The demand for public health specialists is unprecedented. Spelman College Health Careers Program wants to provide a clear and seamless pathway for students to gain both their Bachelors and Masters degrees," said Rosalind Gregory-Bass, director of the Health Careers Program and associate professor in the Environmental and Health Sciences Program at Spelman College. "This short timeframe will allow us to meet the global demand for diverse biostatisticians, environmental health scientists and nutrition specialists. Spelman College and the University of Michigan will have a unique mutually beneficial partnership, not only focused on the career development of students, but that of faculty, as well."
Through the program, students will spend their first three years at Spelman College taking courses to fulfill the requirements to earn a bachelor's degree. In the third year of undergraduate study, students will apply for admission to the accelerated master's program and upon acceptance will begin graduate courses at the University of Michigan. Program candidates from Spelman College are eligible to seek a Master of Science from Michigan Public Health's departments of Biostatistics, Environmental Health Sciences, or Nutritional Sciences.
"In public health, we strive to improve the well-being of communities, and that means our workforce must broadly reflect all of the communities we serve. This past year has demonstrated the critical importance of educating a diverse array of highly skilled and adaptable public health professionals who can help us respond to the most pressing challenges," said DuBois Bowman, dean of Michigan Public Health. "Our school is proud to partner with Spelman College on this new educational offering, and we're delighted to be part of the educational journeys of Spelman's exceptional students as they become the public health leaders of tomorrow."
This holistic and bi-directional partnership will extend beyond the accelerated master's degree program into other collaborative opportunities between Spelman College and the University of Michigan School of Public Health.
Degrees are offered through the University of Michigan Rackham Graduate School. This accelerated program is also open to current undergraduates at the University of Michigan.
"We are excited to partner with the University of Michigan to help our students gain access to a program that will accelerate their ability to address public health issues in the African American community and beyond," said Mary Schmidt Campbell, PhD, president of Spelman. "Through this program our students will graduate with a highly competitive degree and enter their careers poised to address the social and medical inequities that lead to health disparities in the nation's most vulnerable communities."
More information on the accelerated master's degree program can be found on Michigan Public Health's website.
---