Sebastian Zöllner Named Co-Director of Precision Health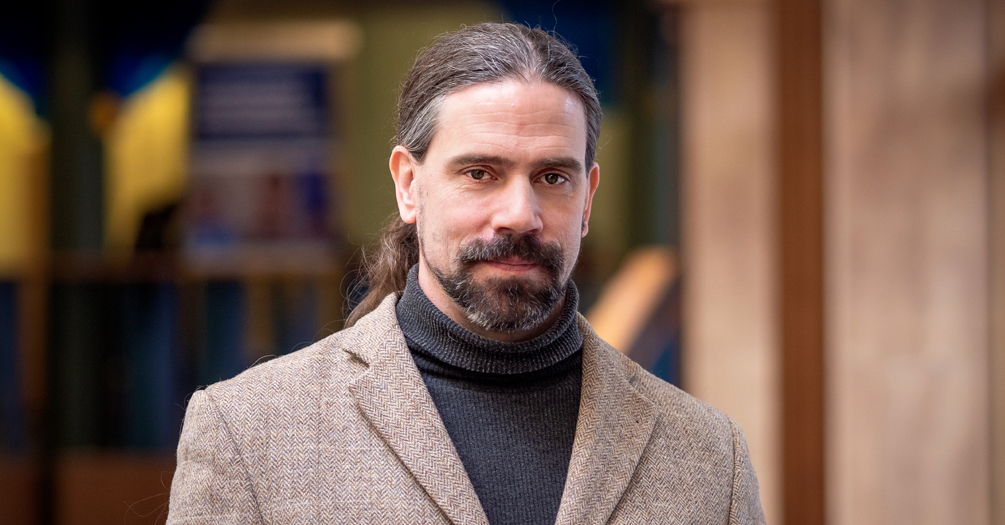 Effective July 1, 2021, Sebastian Zöllner will become Co-Director of Precision Health at the University of Michigan. Zöllner, a professor of Biostatistics at the U-M School of Public Health and of Psychiatry at Michigan Medicine, previously served as Associate Director for Precision Health's Data Analytics & IT Workgroup.
An expert in genetics and biostatistics, Zöllner's research seeks to alleviate disease burden and improve prevention and treatment methods to create healthier lives. Most recently, his work has included understanding how diagnostic tools developed using genetic data from individuals of European ancestry can improve risk assessment and treatment decisions in individuals from other ancestries.
"The Precision Health initiative represents an enormous opportunity for researchers by providing large datasets and a community that can help understand that data," said Zöllner. "I am excited to grow this community—as well as the data—to make sure that our efforts improve many facets of patient care in an equitable manner."
Zöllner succeeds Michael Boehnke as Precision Health Co-Director. Boehnke is the Richard G. Cornell Distinguished University Professor of Biostatistics at the University of Michigan School Public Health.
"I am grateful to Dr. Boehnke for his time and contributions to Precision Health over the past three years," said DuBois Bowman, dean of the University of Michigan School of Public Health. "With expertise in genetic epidemiology and public health, Dr. Zöllner brings an important perspective to his role as co-director, and I am confident his leadership will continue to push Precision Health forward."
Announced in 2017 and expanding on the University of Michigan's excellence in collaborative research, Precision Health utilizes a multidisciplinary group of researchers to discover innovative solutions for improving health and wellness. Zöllner joins Precision Health Co-Directors Jenna Wiens, Associate Professor of Computer Science and Engineering in the College of Engineering, and Brahmajee Nallamothu, Professor of Cardiovascular Diseases and Internal Medicine in the Medical School.
Read more about Sebastian Zöllner on We Are Michigan Public Health.
---