Arnold Monto Receives Lifetime Achievement Award for Illustrious Contributions to Respiratory Virus Disease Research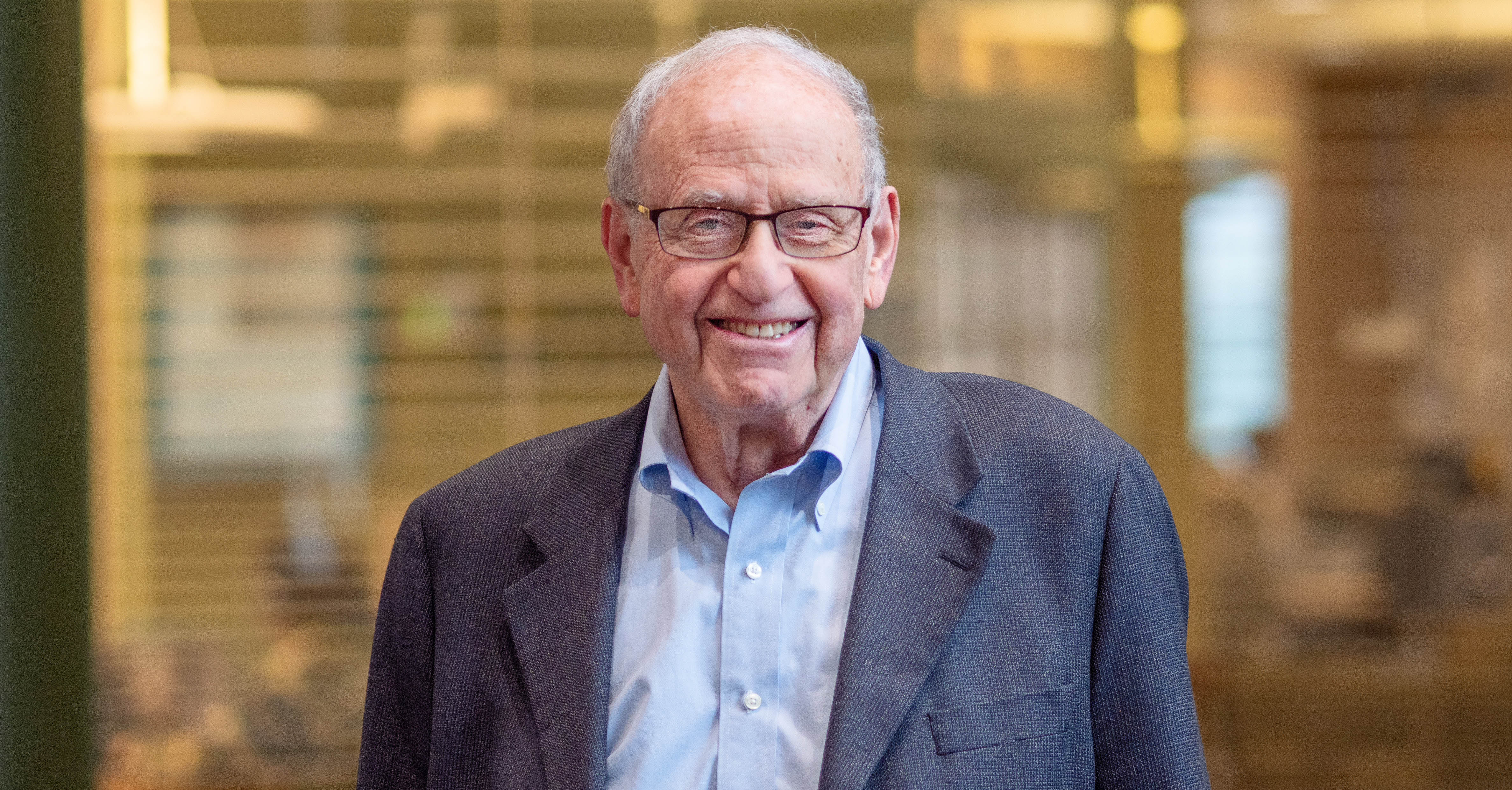 For outstanding contributions to respiratory virus disease research over the course of his career, Dr. Arnold Monto, the Thomas Francis, Jr. Collegiate Professor of Public Health, has received the Lifetime Achievement Award from the International Society for Influenza and other Respiratory Virus Diseases (ISIRV).
Monto accepted the ISIRV Lifetime Achievement Award during the OPTIONS XI global scientific meeting in Belfast, Northern Ireland.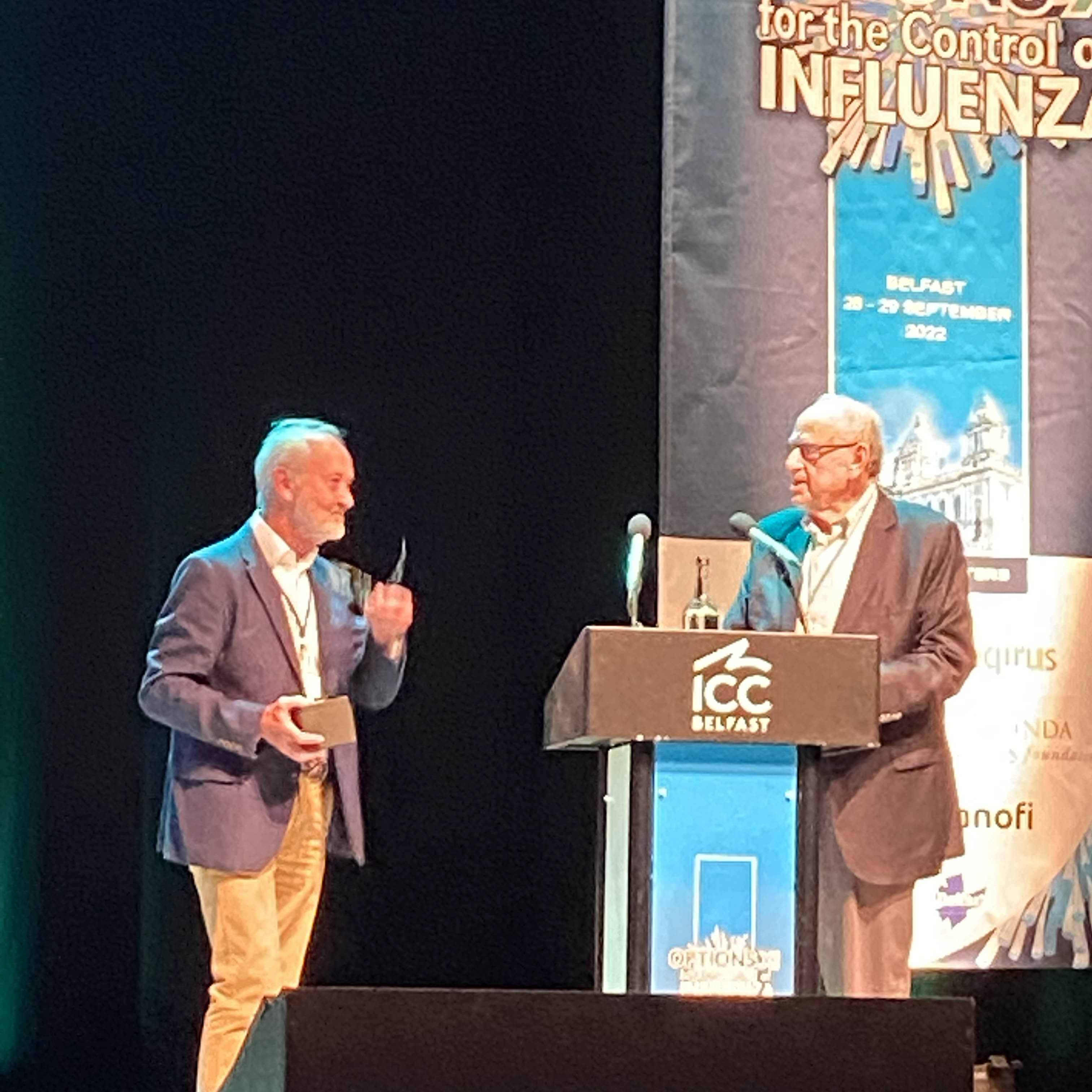 For seven decades, Monto has expanded the understanding and academic literature of respiratory disease and epidemiology research. He joined Michigan Public Health in 1965, where he worked closely with Thomas Francis, Jr. on the Tecumseh Community Health Study, expanding the landmark study's scope to look at the spread of respiratory infections in the 10,000 residents of Tecumseh, Michigan. During the 1968 influenza pandemic, Monto found that vaccinating school-aged children reduced infection in the entire community, an early demonstration of herd immunity.
Since then, Monto has been involved in evaluating a variety of strategies to control influenza and other respiratory diseases. Notably, he has been involved in pandemic planning and emergency response to influenza and other respiratory virus outbreaks, including the 1968 Hong Kong influenza pandemic, avian influenza, SARS, MERS, and most recently, the COVID-19 pandemic. Since 2020, Monto has served as acting chair of the Food and Drug Administration's Vaccines and Related Biological Products Advisory Committee (VRBPAC), which advises the FDA on the development, authorization, and licensure of the COVID-19 vaccines.
"Dr. Monto's many years of high-impact scholarship and leadership have made an incredible impact on the field and on global public health more broadly," said F. DuBois Bowman, dean of Michigan Public Health. "The school is incredibly fortunate to have had him on faculty since 1965, and I am grateful to call him a colleague."
More about Monto
Monto received his medical degree from Cornell University Medical College. He also received his bachelor's degree from Cornell University. His medical residency was completed at Vanderbilt University Medical Center, followed by a postdoctoral fellowship in infectious diseases at Stanford University Medical Center and served in the United States Public Health Service, a national service commitment in Panama at the Middle America Research Unit, National Institutes of Health. He joined the University of Michigan School of Public Health's Department of Epidemiology in 1965 as a research associate, earning tenured professor status in 1976.
Contact

Destiny Cook

Senior Public Relations Specialist

University of Michigan School of Public Health

734-647-8650
---