New video series shares productive writing habits for faculty and researchers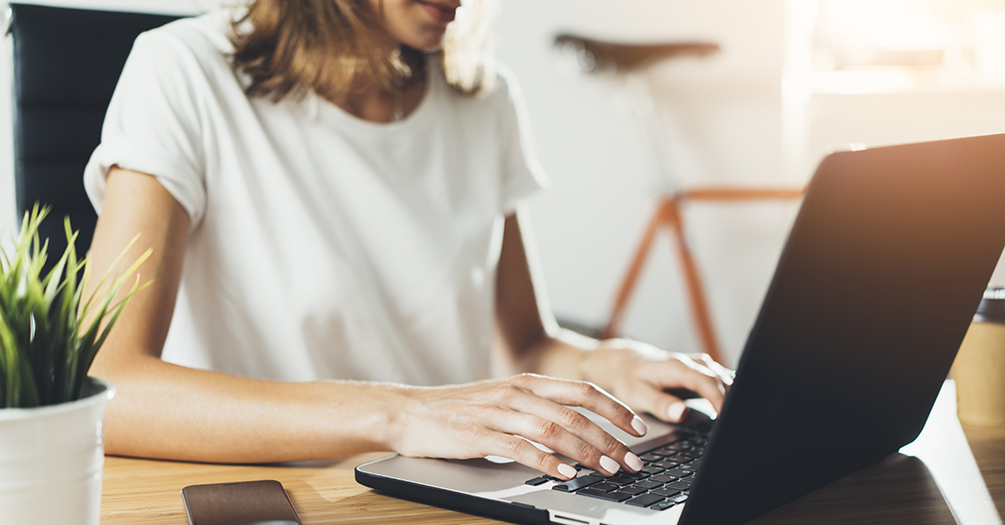 Q&A with Ella August
Clinical Associate Professor of Epidemiology
Oftentimes, competing demands, limited time, and perfectionism can make it difficult for academics to write productively. The writing productivity video series Get in the Write Mind, developed by University of Michigan School of Public Health professor Ella August, is designed to help faculty overcome a range of these barriers and establish productive writing habits.
August, a clinical associate professor of Epidemiology at Michigan Public Health, is no stranger to emphasizing the importance of communication in scientific research. Her research investigates effective teaching methods for public health writing and capacity building for research publications. In addition, August is also editor-in-chief of PREPSS (Pre-Publication Support Service), which supports researchers across the globe in publishing their work in peer-reviewed journals.
"The videos and companion activities target common barriers to writing productivity among faculty and researchers. They provide concrete tips to help writers overcome these difficulties and reach their professional goals," says August.
We spoke with August to learn more about the video series.
What inspired you to develop Get in the Write Mind?
Through my publication workshops and writing retreats for PREPSS, I've learned that most faculty and researchers struggle with writing productivity. I was hearing about the same challenges across continents and disciplinary content areas: perfectionism, time and attentional demands, and a lack of strategies for boosting productivity. Sure enough, the literature supports what I was hearing in my practice.
I created the videos to help writers overcome these barriers and achieve their professional goals. Because time limitations are a real struggle for my target audience, I created 2-3 minute videos that highlighted well-supported strategies for overcoming common barriers.
Who is Get in the Write Mind intended for?
This video series is for researchers and faculty who need to produce scientific articles, grant applications, and other written products to succeed. The videos could also be helpful to graduate students, but they were not developed specifically for this audience.
What do you want people to take away from Get in the Write Mind?
First, an understanding that they are not alone in struggling with perfectionism and other writing challenges. Many of us wrestle with these same things. Second, I'd like viewers to come away with concrete tips for overcoming the barriers that they struggle with most. Each content video is paired with a companion activity and video to help viewers practice applying the featured skills.
Get in the Write Mind and additional resources
Links to the videos and companion activities are below:
Additionally, descriptions of two free toolkits developed by August to support writing productivity are included below:
A Writing Accountability Group (WAG) is a peer-led accountability group that meets once per week over a 10-week period. WAGs help people establish good writing habits and offer a community of support. August developed this WAG toolkit based on recommendations in the book WAG Your Work: Writing Accountability Groups by Kimberly Skarupski. This toolkit contains all the elements you need to start your own WAG, including informational readings, recruitment materials, a signup form, hosting materials and a pre/post-WAG assessment.
Writing retreats are a great opportunity for uninterrupted writing time while enjoying the support of your peers. Writing retreats take a variety of formats; the retreat described in this toolkit is a one-day event that does not involve writing instruction or feedback. Please modify the format to suit your needs! The toolkit includes all the elements you need to host a writing retreat, including recruitment materials, a signup form, and hosting materials.
---