New Michigan Public Health-led initiative builds health equity through housing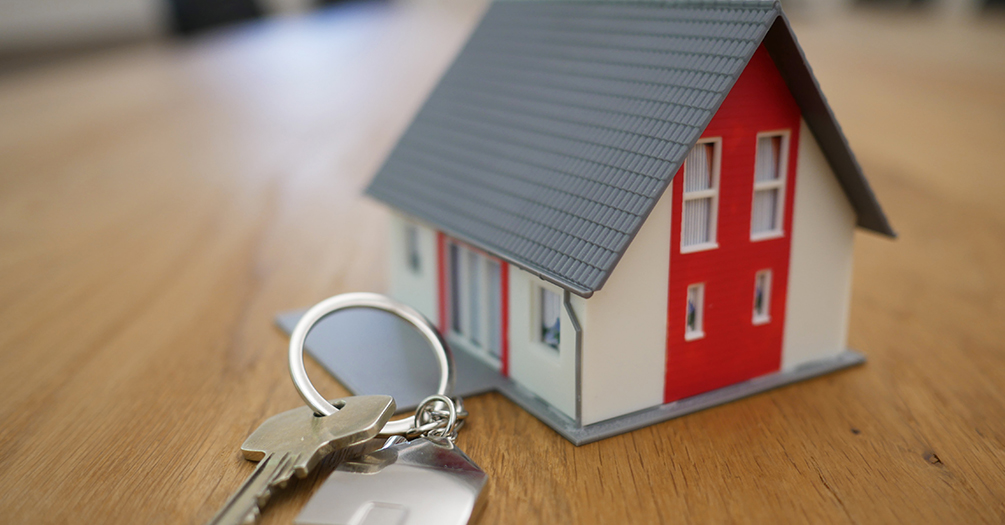 Q&A with Roshanak Mehdipanah
Associate Professor, Health Behavior and Health Education
A new initiative led by Michigan Public Health researchers aims to identify strategies to promote health equity in housing systems and policy. The Housing Solutions for Health Equity (HSHE) initiative is led by Roshanak Mehdipanah, an associate professor of Health Behavior and Health Education at the University of Michigan School of Public Health. Much of her work and research focuses on the intersection of housing and public health. Mehdipanah also co-leads the school's Public Health IDEAS for Creating Healthy and Equitable Cities initiative, which serves to identify sustainable strategies to address health equity and improve the health of urban communities across the globe.
HSHE recently received a $50,000 planning grant from the University of Michigan's Office of the Vice President for Research to develop a proposal for a Robert Wood Johnson Foundation grant to expand the initiative's research. We spoke with Mehdipanah to learn more about the initiative, and how housing interplays with health equity.
What does the Housing Solutions for Health Equity initiative hope to achieve?
HSHE understands that inequities in access to decent, safe, affordable, and healthy housing persist in Michigan and across the United States. Our research and actions confront this issue head-on by identifying strategies to improve housing opportunities with a resulting improvement in health equity.
Our mission is to inform local, state, and national policy through interdisciplinary research on housing as it relates to equity in health, race, socio-economic status, and aging. This perspective of housing as a human right shapes our work.
What types of projects does the initiative currently support?
The initiative studies the impact of the many aspects of housing on health and analyzes potential solutions for keeping populations affordably, stably, and healthfully housed. We uniquely approach the study of housing with an equity perspective, understanding that health disparities are associated with differences in opportunity.
Some of our current projects include:
Conducting a spatial analysis of housing discrimination in the Detroit Metropolitan Area
Analyzing housing solutions emerging from the healthcare sector
Evaluating housing programs and policies in Detroit and other cities.
How can an initiative like HSHE foster collaboration between a multidisciplinary group of stakeholders who focus on housing?
HSHE emerged from the desire to connect stakeholders across Michigan to advance equitable housing solutions that promote health. Early in the design process, we recognized the extraordinary expertise that faculty members and research centers across the University of Michigan held and saw that many were tangentially focused on aspects of housing and health. However, we also understood that research on housing was often siloed within one discipline, whether it was public health, public policy, or urban planning. With our background merging research on housing, land use, public policy, and public health, we hold a unique position to align this multidisciplinary research under the shared goal of creating a housing system that works for everyone and positively impacts health, and recognize that we could accomplish so much more in partnership with experts in other fields.
Our aim for collaboration is three-fold. First, at the University of Michigan, we aim to connect the diverse set of researchers committed to studying aspects of housing and health. Second, we aim to establish community partnerships to ground our research in community efforts across Michigan. Third, we aim to collaborate with state and local agencies to advance policy solutions to promote housing stability and public health. As we expand, our hope is to connect diverse expertise and align efforts to make Michigan and the nation as a whole healthier through better housing.
What are some of the things that you see as a barrier to health equity as it relates to housing? What are the proposed solutions?
There are many barriers and potential solutions to creating a housing system that is equitable. It will take extraordinary effort to change the status quo. According to the most recent Michigan State Housing Development Authority (MSHDA) Statewide Housing Needs Assessment from 2017, the white homeownership rate was 78% compared to 42% among the Black population in Michigan. However, interventions like the Make It Home program in Detroit are working to improve homeownership in a majority Black city by offering renters the ability to purchase their home upon foreclosure. A greater number of creative solutions like Make It Home are needed at a larger scale.
One of the central tenets of our work is to shift thinking from housing as a commodity toward housing as a human right. When we say housing is a human right, we mean that everyone deserves access to a decent, safe, affordable, and healthy home. We believe that contemporary policies fail to adequately consider the role of housing as a public good and social determinant of health. This perspective has resulted in a housing system that is inequitable, a landscape that is racially segregated, and processes that normalize the presence of housing instability and homelessness. As we begin to shift perspectives toward housing as a human right, we will create the social and political will to creatively address these issues.
Another barrier is the knowledge gap in the understanding of how housing affects our health. The current body of research presents strong evidence for the link between housing and health, but more research is needed for a few reasons. First, there are many aspects of a home–from the neighborhood environment to the quality of the home itself–and many factors associated with a home, like the school district encompassing the household. Second, because housing is significantly shaped by both the national and local environments, it is important to include studies at the local level to truly understand local needs. While cities like New York, Los Angeles, Detroit, and Chicago have been studied well, there are many smaller cities and rural areas that lack robust analyses. Our current focus on Michigan will yield research across the state to help statewide policymakers improve health equity through housing.
What do you want people to know about HSHE?
At HSHE, we are trying to shift the narrative to include health equity in housing policy considerations. That comes through a better understanding of the mechanisms through which housing impacts health. An understanding of how housing impacts health alongside demonstrated solutions will give policymakers the resources to improve the housing system. This effort takes strong partnership, so we are excited to leverage partnerships with academic partners, community organizations, and policymakers to advance our mission.
Is there anything else that is important to people to know right now?
While we discuss the need to shift the narrative to promote an equitable housing system, it is apparent that the narrative is already shifting to include health equity in housing policy in Michigan. In May 2022, the Michigan State Housing Development Authority (MSHDA) unveiled the first ever statewide housing plan that highlights the state's housing development goals and includes equity as a central aim. The plan includes attention to health by referencing the 2022-2024 Social Determinants of Health Plan released by the Michigan Department of Health and Human Services (MDHHS). We will continue developing partnerships with state and local policymakers to translate evidence into action.
Contact

Destiny Cook

Public Relations Specialist

University of Michigan School of Public Health

734-647-8650
---