Three Things to Know about the COVID-19 Vaccines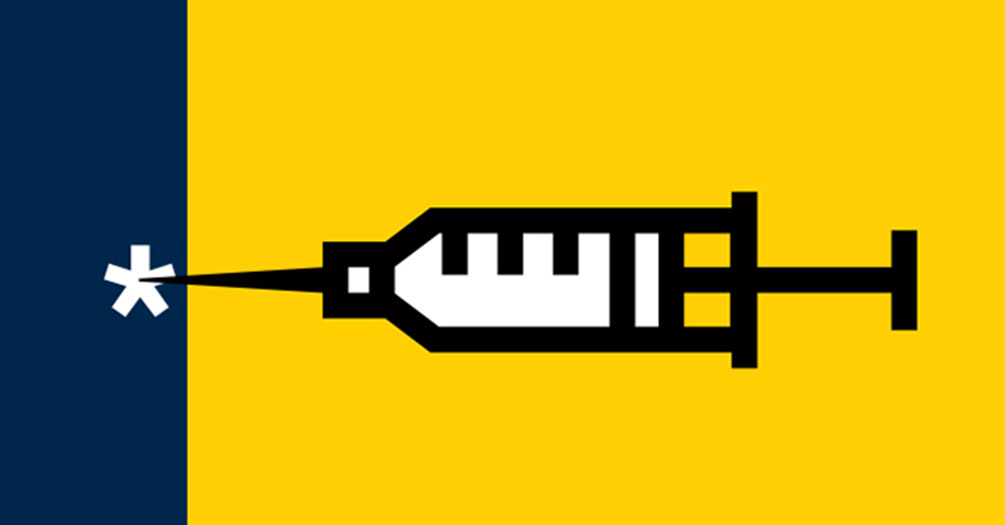 On December 2, infectious disease expert and University of Michigan School of Public Health professor Arnold Monto held a virtual discussion about the COVID-19 vaccine development and approval process. Monto is serving as chair of the Food and Drug Administration's Vaccines and Related Biological Products Advisory Committee (VRBPAC) for the COVID-19 vaccine reviews, which advises the FDA on the development, authorization, and licensure of vaccines.
Emily Martin, an associate professor of Epidemiology at Michigan Public Health, also joined the event. Monto and Martin co-lead the Michigan Influenza Center, one of five centers across the country that collects data for the Centers for Disease Control and Prevention.
Here are three key takeaways from the discussion. You can also watch the full video on YouTube.
Despite the name, Operation Warp Speed follows the same procedures for vaccine development and release as previous vaccines developed for other viruses, just in a shorter timeline.
Monto emphasized that the number of resources put into COVID-19 vaccine development helped to push forward a fast timeline. The ability to move quickly is also in part due to a specific "spike protein" that allows the coronavirus to enter cells. This protein was identified early on in the pandemic, which has helped development move quickly.
Two doses of the COVID-19 vaccine seem to be much more protective than one dose.
Right now all the data supports the two-dose strategy. "It's very important for people to get both doses and for healthcare providers to know [which type of vaccine] the first dose was," Monto said. The duration of protection from COVID-19 offered by each vaccine is still being determined.
Further studies are needed to look at vaccine safety and effectiveness for children.
According to Monto, the evaluation of the vaccine in children is a different process, so we should expect a longer time frame before a vaccine is approved for use in younger children. Monto predicts that we could see use of the vaccine in older children before younger children and babies.
---