Faculty Team Hopes to Galvanize Anti-Racism in Public Health Education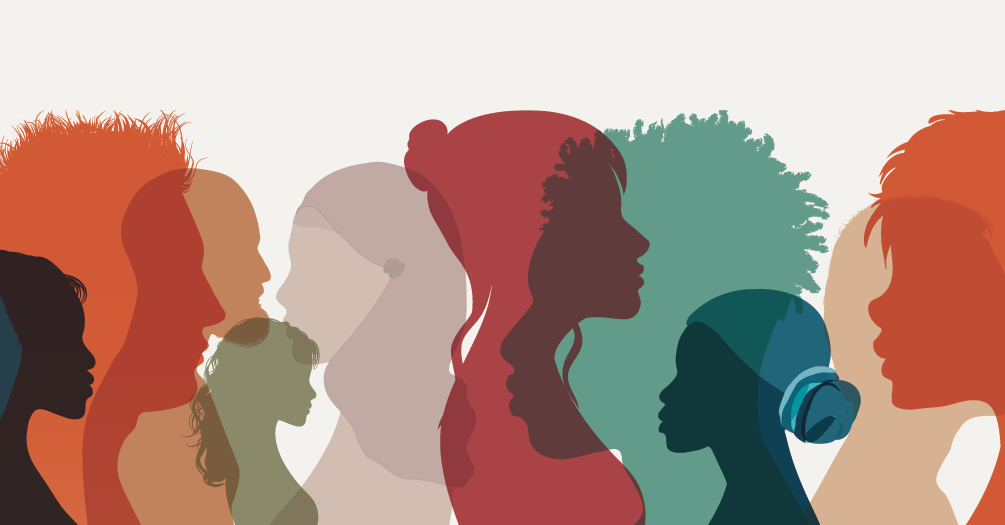 As public health faculty passionate about health equity, Melissa Creary and Paul Fleming have spent their careers observing the ways in which racism creates barriers to health for communities. Now, the pair are laying plans to make an impact on public health education through anti-racist teaching, beginning in their own backyard.
Earlier this year, Creary, an assistant professor of Health Management and Policy at the University of Michigan School of Public Health, and Fleming, an assistant professor of Health Behavior and Health Education at Michigan Public Health, began work on a multi-part faculty training initiative aimed at confronting racism at the institutional level, starting with public health education. At the center of the initiative is an online course titled "Health Equity via Anti-Racist Teaching," or HEART. The goal of the HEART course is to train public health instructors on how to implement anti-racist teaching principles and reduce barriers to anti-racist teaching methods.
Anti-racism refers to an action-oriented effort against racism in various areas of society. The term has recently been elevated in the national conversation in light of the increased focus on racism and racial inequities. "Being anti-racist is acting intentionally about undoing racism and flattening race-based power hierarchies that are damaging to communities of color," says Fleming. "Anti-racist teaching is an approach where instructors use their curriculum, classroom environment, mentoring, and other teaching strategies to undo racism."
The HEART course aims to offer valuable insights about the awareness of, openness to, and barriers to anti-racist teaching strategies in higher education. It will be rolled out as a massive online open course (MOOC), a self-paced, module-based, online course, which will allow participants to gain an awareness of anti-racist principles, with the goal being to empower them to implement these principles and practices in their teaching.
"Developing these skills for instructors will have an invaluable impact on the student body," Creary says. "When we take the purposeful steps to acknowledge harms associated with the unfair disadvantages and unfair advantages of racist practices, we allow our students of color to be more wholly seen. All students stand to benefit, though, from upfront and honest conversations about the ways that racism influences our public health infrastructures, policies, and interventions in the classroom."
The MOOC will be offered in fall 2021 to a pilot cohort made up of faculty, graduate student instructors, and doctoral candidates at Michigan Public Health. Fleming and Creary plan to use intial data and learnings from the pilot to identify institutional barriers to faculty adopting anti-racist teaching principles. In the long-term, the MOOC will be refined and relaunched to a wider audience of educators who can benefit from and implement this knowledge in their own classrooms and institutions.
The HEART team is hopeful that the insights gathered from course participation will inform policy changes for future faculty training, and policy changes at the institutional level that will help remove barriers to anti-racist teaching.
Creary and Fleming, along with their team, want to leverage the current, growing momentum of anti-racist support, activism, and policy, toward facilitating institutional change in higher education.
"Our hope is that what we learn can influence instructors, future practitioners, public health knowledge production, and eventually public health outcomes," says the pair.

Figure 1. Theory of change toward equity for anti-racist pedagogical interventions.
"The approach we're taking is not that Melissa and I believe we are the experts in anti-racist teaching and want to deliver this information," says Fleming. "Rather, becoming an anti-racist teacher is a process and we're on that journey. It's a never-ending journey, and because we are committed to it, we want to facilitate other people joining that process."
The idea of creating a lasting community has been a goal for the HEART project from the start.
"It is so clear that people are hungry for this kind of content. So many people are looking for ways to be more racially responsible in their classrooms," says Creary. "We envision a [virtual] community to support those who engage with the course, and want to engage with the processes of becoming more anti-racist in their teaching and unlearning."
She adds that a growing network of anti-racist instructors would be a valuable resource for creating change. "We see this project and the products that come out of it as just the beginning," she says. "We are developing the public health we deserve, the public health we need, and we know it can spread."
As the HEART team continues to assemble the course curriculum through the summer they're continuing to pull from the important work that has already been implemented across the educational community.
"Our project will help provide some new resources for anti-racist teaching in public health, but we also know that others across the country have developed anti-racist teaching resources and practices," says Fleming. He believes this continued community participation and input will be key to having the impact they hope for in the classroom.
"The work of anti-racist teaching isn't just about changing your syllabus but also about organizing with colleagues and students to transform the broader educational environment to be in line with anti-racist principles," Fleming says.
The HEART initiative is a collaboration between the University of Michigan's School of Public Health, Center for Research on Learning and Teaching (CRLT), and Poverty Solutions initiative, with support from a multi-institution steering committee from across the nation and from various disciplines.
Stay up-to-date on the HEART project via Twitter at @AntiRacistPH.
---