Future Public Health Leaders Program Receives 5 Additional Years of Funding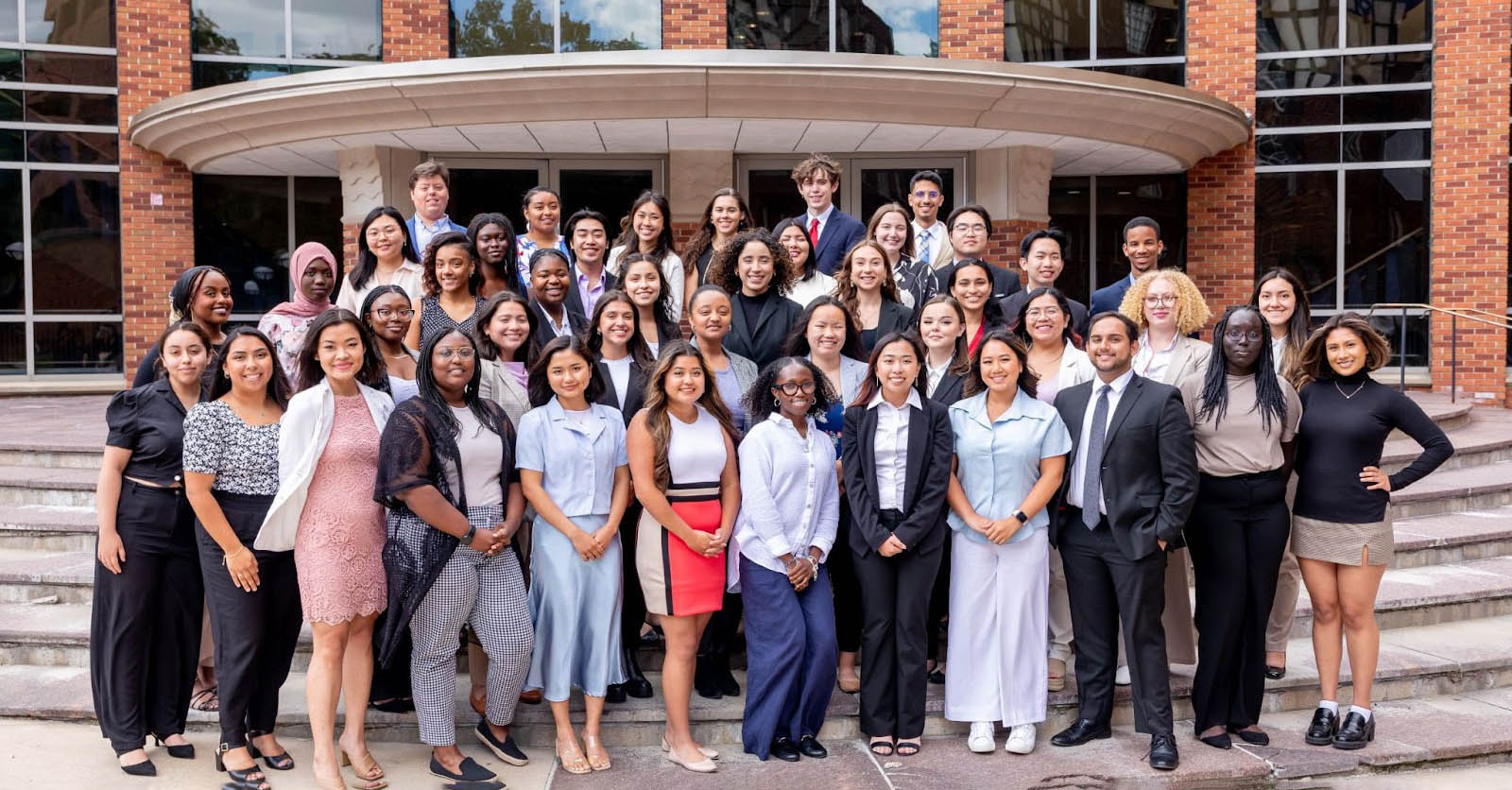 The University of Michigan School of Public Health's Future Public Health Leaders Program (FPHLP) has received a five-year, $3M award from the Centers for Disease Control and Prevention (CDC). The award provides funding through 2027, and will expand the program's ability to provide skillbuilding and mentorship to the next generation of the public health workforce.
Michigan FPHLP, pronounced "flip," is a 10-week residential summer program that is part of the broader CDC Undergraduate Public Health Scholars (CUPS) Program, now known as the CDC John R. Lewis Undergraduate Public Health Scholars Program.
Michigan FPHLP aims to provide intensive public health training to university students from underrepresented groups and encourages a pathway toward a public health career. The program consists of professional and leadership development initiatives through mentorship with public health professionals, workshops, seminars, and hands-on work experiences. Michigan FPHLP's goal is to foster passion toward reducing health disparities, building knowledge in public health, and improving the diversity of the public health workforce.
"The next generation of students preparing for a career in public health must be representative of populations served by the field," said Cleopatra Caldwell, chair of the Department of Health Behavior and Health Education and FPHLP's principal investigator. "Michigan FPHLP trainees are diverse, innovative, passionate and committed to the goal of equity in health for all. It has been a pleasure to see the future of public health through their eyes."
Contact

Destiny Cook

Senior Public Relations Specialist

University of Michigan School of Public Health

734-647-8650
---