Thomas Braun elected chair of Senate Advisory Committee on University Affairs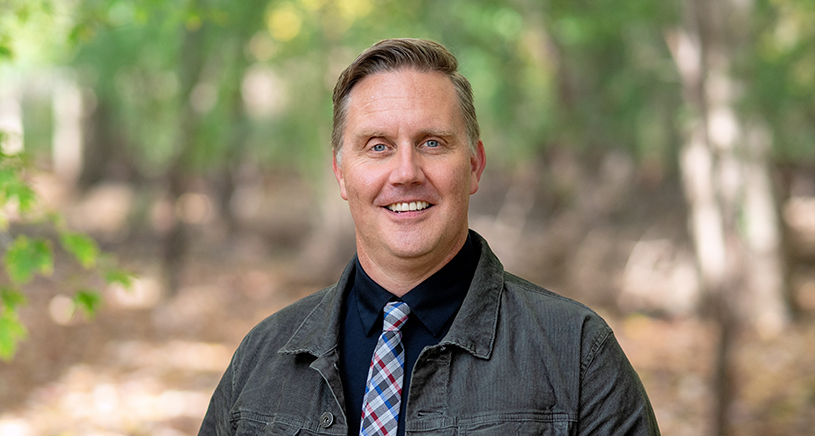 Thomas Braun is a professor of Biostatistics at the University of Michigan School of Public Health. On April 10, Braun was elected chair of the Senate Advisory Committee on University Affairs (SACUA). Braun currently serves as vice chair of SACUA, and will begin term as chair on May 1.
We spoke with Braun to learn more about SACUA, his new leadership role with the committee, and his work at Michigan Public Health as a professor and researcher.
For those who may be unfamiliar, can you explain what SACUA is?
SACUA is a committee of nine faculty members from all three U-M campuses. On behalf of all members of the Faculty Senate, SACUA advises and consults with the President, Provost, and other executive officers of the university on matters of policy and university concern that impact faculty interests.
What led you to take part in SACUA?
I was seeking leadership opportunities that had not yet been available to me, so I started by joining one of the SACUA sub-committees as well as being a Senate Assembly representative for Michigan Public Health. Over two years, I interacted frequently with SACUA members and realized how much I wanted to do what they did.
It should be noted: Faculty are encouraged to volunteer on the various SACUA sub-committees. We need more participation!
What would you like people to know about your role or SACUA?
As chair of SACUA, I work with amazing members of the Faculty Senate Office (FSO) to hear all concerns that Faculty Senate members have and how best to bring them to SACUA. I also have the opportunity to meet at least twice a semester individually with President Ono and Provost McCauley to voice central issues that SACUA is hearing from the Faculty Senate. My role has the challenge of presenting disagreements and frustrations of Faculty Senate members with U-M executive decisions and policies, while also maintaining a respectful relationship between SACUA and U-M executives.
Can you tell us about your work and research as a professor of Biostatistics at Michigan Public Health?
Much of my methodologic career has been focused on the design of early-phase oncology clinical trials in oncology, so-called "dose finding" studies, which seek to collect sufficient data on the safety and efficacy of new oncology treatments before they are examined in larger Phase II and Phase III trials. More recently, through a contract with the FDA, Kelley Kidwell and I have been building a portfolio of clinical trial designs for rare diseases, which struggle to have known effective treatments because of their rarity and the unsuitability of Phase III trial designs to study them.
I'm always looking for more collaborations with Michigan Public Health faculty and any clinical trials they are considering!
Did You Know?
During the football season, Braun works at Gate 2 of the Big House during the football season. He says: "If you go to any home football games, come to Gate 2!"
---