Engage with Michigan Public Health on the Pursuit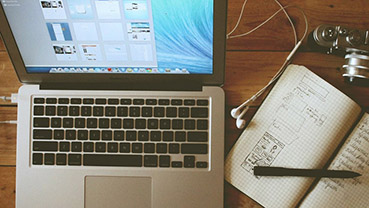 Eric Zanotti
Social Media Specialist, Michigan Public Health
Michigan Public Health is built on the diverse perspectives and voices of its community. From around the globe and from every walk of life, each of you offers unique insights, knowledge, expertise, and personality to our community.
We engage countless fields and diverse populations, and we bring our best to conversations large and small. Together we help drive forward the dialogues that guide the future of public health—vital conversations about health care, health policy, nutrition, innovation, and so much more.
For the first time ever, we're bringing into one place our many voices, joining students, faculty, staff, and alumni on a writing platform that showcases and engages the many voices at the heart of Michigan Public Health. The Pursuit: Trending Topics from Michigan Public Health is a fresh opportunity for our community to come together, to connect, and to share our authentic perspectives with each other, with colleagues, with friends, and with the public.
We hope you'll become an avid reader of this content. We also invite you to contribute. Perspectives from our community on emerging public health trends, scientific news, and professional achievement are how we learn and how we keep the field fresh.
Have a topic you're passionate about, an issue you want to tackle, or just a bit of wisdom to share with others? Have a question about developing a story or partnering with our staff to produce content? Complete this form and we'll get back to you shortly to discuss next steps.
Tags