How Increased Access To Higher-Ed Improves Health Outcomes for Undocumented Immigrants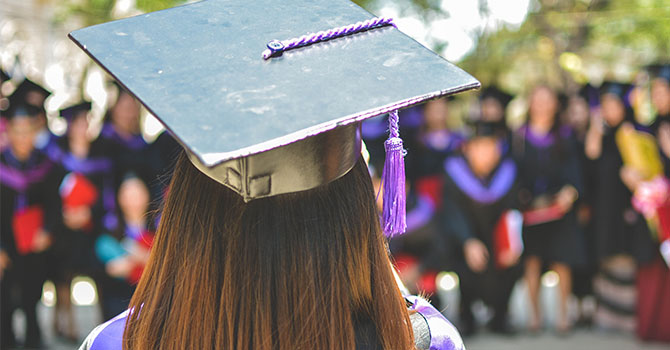 Caroline Adams
Bachelor's Student, Public Health Sciences
Undocumented immigrants in the United States face multiple barriers to health care, including access to health insurance and transportation, language barriers, negative patient–provider interactions and the fear of being discovered and deported1. Additionally, undocumented immigrants can typically only receive care through Emergency Departments (EDs), Federally Qualified Health Centers (FQHCs), and local volunteer-run clinics2,3.
Public policy and access to higher education strongly influence these barriers. Higher education institutions, therefore, have a unique role in providing a health care safety net for undocumented students. A case study of accessible University of Michigan resources for undocumented students demonstrates the positive impact that increased access to higher education can have on their health outcomes.
Education Policy
Educational status is a major predictor of health outcomes, as education increases an individual's skill set, health literacy, and resources that can be used to access care4. Therefore, education access, especially to higher education institutions which often provide health services for students, is integral to understanding access to health care and overall health status.
Public state universities accept undocumented students with or without social security numbers and often encourage undocumented students to apply to their programs5. Private universities set their own eligibility policies, but they usually do not require social security numbers either.
In-state tuition can help make higher education more accessible to undocumented student immigrants. Sixteen states provide in-state tuition for undocumented students at state colleges/universities5. Many universities in states without these policies have recently started to offer in-state tuition rates through financial aid programs for undocumented students who have lived in the state for a certain time period and who have attended the public-school system for a certain number of years5.
Western Michigan University, the University of Michigan, Saginaw Valley State University, and Wayne State University are Michigan universities that offer in-state tuition for undocumented students.[vi] At the University of Michigan, for example, undocumented students are granted in-state tuition if they attended Michigan schools for at least 5 years in middle school and high school6.
One of the most significant policies affecting undocumented students is Deferred Action for Childhood Arrivals (DACA). DACA is an executive action enacted by President Obama in 2012 that offers deferred action on removal proceedings for up to 2 years for individuals who meet specific guidelines. These guidelines include age, time of immigration, time in the United States, school attendance, and criminal records. DACA recipients are often eligible for employee authorization, and therefore social security numbers as well7. At the end of 2 years, DACA recipients are eligible to apply for renewal of their status.
DACA is central to providing undocumented immigrants access to higher education, as higher education attendance is one of the qualifying factors for DACA. Access to higher education may provide an important protective health care safety net for this population. If DACA is fully ended, however, the number of students who will be able to attend higher education will decrease and reduce access to health care services for those individuals. Furthermore, DACA decreases the fear of deportation in DACA recipients, which reduces the likelihood of resultant stress-induced health consequences.
Health Care for Undocumented College Students: University of Michigan as a Case Study
At the University of Michigan—Ann Arbor, all students have access to various health services and resources, including:
A guaranteed set of health services for free through the University Health Service (UHS)8

Preventive care

Clinic visits

Minimal specialty care

The Wolverine Wellness center (Resources for wellness areas such as sexual health and drug and alcohol use9

The Sexual Assault Prevention and Awareness Center10

U-M Counseling and Psychological Services11

Student health insurance plans that do not require a social security number to purchase12

This ability to access free health services and student health insurance plans that are available without needing a social security number places the undocumented college student population at a unique advantage over the general undocumented immigrant population.
References
Hacker, K., Anies, M., Folb, B. L., & Zallman, L. (2015). Barriers to health care for undocumented immigrants: A literature review. Risk Management and Healthcare Policy, 8, 175–183. doi:10.2147/RMHP.S70173
Sommers, B. D. (2013). Stuck between health and immigration reform: Care for undocumented immigrants. The New England Journal of Medicine, 369, 593–595. doi:10.1056/NEJMp1306636
HRSA.gov. (n.d.). What is a health center? Retrieved from: https://bphc.hrsa.gov/about/what-is-a-health-center/index.html
Zimmerman, E. B., Woolf, S. H., & Haley, A. (2015, September). Understanding the relationship between education and health. Retrieved from https://www.ahrq.gov/professionals/education/curriculum-tools/population-health/zimmerman.html
Bozick, R., & Miller, T. (2013). In-state college tuition policies for undocumented immigrants: Implications for high school enrollment among non-citizen Mexican youth. Population Research and Policy Review, 33, 13–30. doi:10.1007/s11113-013-9307-4
Office of Public Affairs. (2016, November 21). Undocumented students at U-M. U-M Public Affairs. Retrieved from https://publicaffairs.vpcomm.umich.edu/undocumented-students-at-u-m/
USCIS.gov. (n.d.). DACA frequently asked questions. Retrieved from https://www.uscis.gov/humanitarian/consideration-deferred-action-childhood-arrivals-process/frequently-asked-questions
University Health Service. (n.d.-a). Free or fees for students. Retrieved from https://www.uhs.umich.edu/feestudents
University Health Service. (n.d.-b). Wolverine wellness. Retrieved from https://www.uhs.umich.edu/wolverine-wellness
Sexual Assault Prevention and Awareness Center. (n.d.). Retrieved from https://sapac.umich.edu/how-we-work
Counseling and Psychological Services. (n.d.). Frequently asked questions. Retrieved from https://caps.umich.edu/
N. Thomas, personal communication, November 29, 2016
About the Author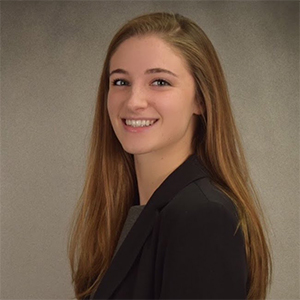 Caroline Adams is a senior Bachelor's student at the University of Michigan School of Public Health, majoring in Public Health Sciences and minoring in Applied Statistics. She is passionate about health care system reform, and her previous work has focused on the intersection of health policy and clinical care delivery systems in women's health and Medicaid. Currently, Adams' research is centered around identifying barriers that influence health care access in Latinx immigrant populations