Tips and Support for Navigating the Public Health Job Market During a Pandemic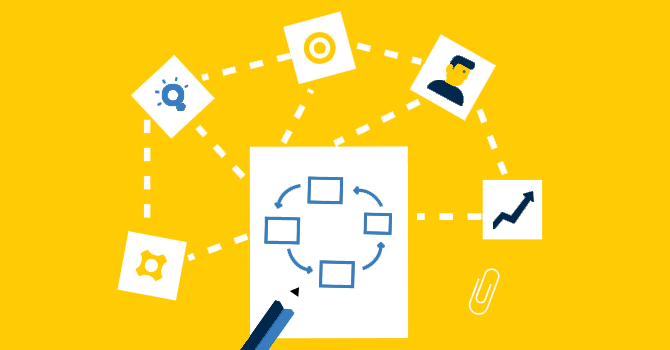 Umaima Abbasi, BA '20
Public health has taught us to remain resilient in the face of adversity. Time and again, this field adapts to evolving health environments. Similarly, navigating the public health job market amid the COVID-19 pandemic can enhance an individual's adaptability as a candidate and professional.
The Search
Navigating the job market for the first time with a bachelor's degree is intimidating. Navigating the public health job market with a bachelor's degree during a global pandemic is now a reality for many of us. The intimidation factor is multilayered:
My skills are needed now more than ever
The economy is struggling
As a graduating senior with the desire to enter the public health workforce, a lot is at stake during this unprecedented time. The fear of an unknown future persists. The undergraduate program at Michigan Public Health taught many of us the transferrable skills needed to land that "perfect" job. Now, graduating seniors must demonstrate to employers how they can be assets to the company during a significant public health crisis.
During this tumultuous time, as we try our best to adapt to the new normal and create routines around our work, it is important to find a job search process that works for you. Everyone's process will be different, and that is okay. I detail here two approaches keep me grounded in this potentially stressful transition:
My approach to job searches
How to stay motivated
Tips for Job Searching
Maintaining relationships is always important, but now it is time to enhance our job search by relying on the people we have kept closest to in our networks—supervisors, mentors, guest lecturers, and professors. Reaching out to trusted individuals and simply asking them if they have capacity to assist us in furthering our professional goals is a good starting point and an invaluable step.
Then, spruce up your personal LinkedIn, Indeed, Handshake, and other professional networking profiles. This will go a long way in discovering jobs that align with your qualifications. Not only are these websites accessible for employers looking for your skills. They also aid in expanding your professional network. Before starring available positions, investigate the company at hand to see if it would be a good fit for you, whatever criteria you have established to make that decision. Studying the culture, mission, and values of a workplace and asking yourself if it resonates with your public health philosophy is an important part of the process.
I have found it useful to utilize Public Health Connect through our School of Public Health in reaching out to alumni in roles that we hope to be in, or companies we hope to work for post-graduation. Similarly, LinkedIn also has features that can filter a search down to the specifics. Even amongst a pandemic, these conversations have been nothing short of liberating. The receptiveness of individuals willing to connect with young undergraduates entering the job market is rarely discussed, but it sure does exist.
Just last week, I had a call with a project manager in New York City. I wanted to know more about their role and an open opportunity in their office. It began with me sharing: "I tend to talk a lot when it comes to my passion and past experiences in public health. Please feel free to chime in at any time—I want to make this as transparent as possible." This completely shifted the formal connotation behind an informational interview to one that is basically just an informal conversation about why public health is my jam.
Staying Motivated and Optimistic
During any job search, there will be days when we come across several exciting opportunities. And there will be days when we cannot find a single suitable opportunity. That is okay. On those slow days, step away from the process to cultivate new searching and networking ideas and just to recharge your energy and focus. You are trying to enter a job market at a very difficult time for employers around the world. The fact that you have the energy to show up for yourself and that you remain dedicated to the future of public health is itself a mark of your resilience. Taking breaks during a job search is also important so you can be the best version of yourself as a public health leader.
A Word of Thanks
I want to share a quick shoutout to our Michigan Public Health faculty and other mentors. Graduates, keep in mind that these mentors are our biggest fans. They too are experiencing an unexpected environment of teaching and are working every day to adapt. Maintaining a relationship with them is important, be it a biweekly email to update them on your search process or an occasional phone call to share good news or recent struggles.
To my fierce cohort now entering the heroic field of public health together—I am thinking of you. Let us take this moment to build community, energy, and networks in continuing to fight the public health fight. Public health has taught us to remain resilient in the face of adversity, and I hope we all can carry this with us on whatever paths we will travel.
About the Author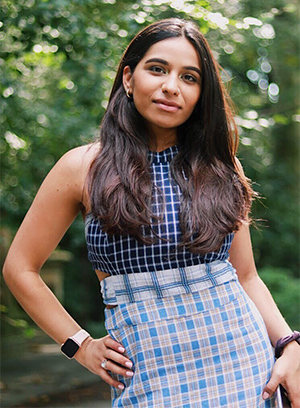 Umaima Abbasi graduated from the University of Michigan School of Public Health in 2020 with a Bachelor of Arts degree in Community and Global Public Health. Her research is focused on vaccine-preventable diseases. Her ultimate goal is to create a program for Polio vaccine uptake centered in the community around her hometown—Sindh, Pakistan. Currently, Umaima aims to join the public sector and work with at-risk community members in New York City in becoming agents of change.
---