Epidemics and Pandemics: From the First Mile to the Final Inch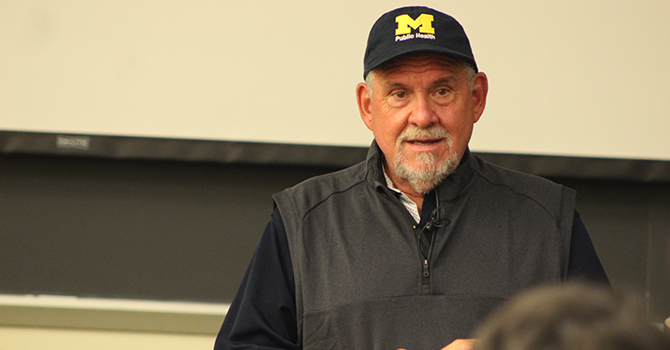 Larry Brilliant
Chairman, Ending Pandemics
On July 18, 2018 Michigan Public Health alumnus Larry Brilliant joined the 2018 Summer Session in Epidemiology at the University of Michigan School of Public Health to present the annual Philip S. Brachman Memorial Lecture. Titled "Epidemics and Pandemics, the Alpha and Omega, First Mile and Last Mile," Brilliant's hour-long presentation explored the history of epidemic prevention efforts globally and the critical role of vaccine science, touching on the eradication of smallpox, and the continuing battle to eliminate polio and malaria.
Dr. Brilliant is a former Michigan Public Health Epidemiology professor, Google Vice President, Seva Foundation head, and currently serves as President of the Skoll Foundation's Global Threats Fund. During the lecture, Brilliant reflected on his career, public health and non-profit work abroad, foray into filmmaking, and his vision of near-future free of outbreaks and global pandemics.
Enjoy these special quote reflections from his presentation, and watch the full lecture below.
On the dangers of viruses.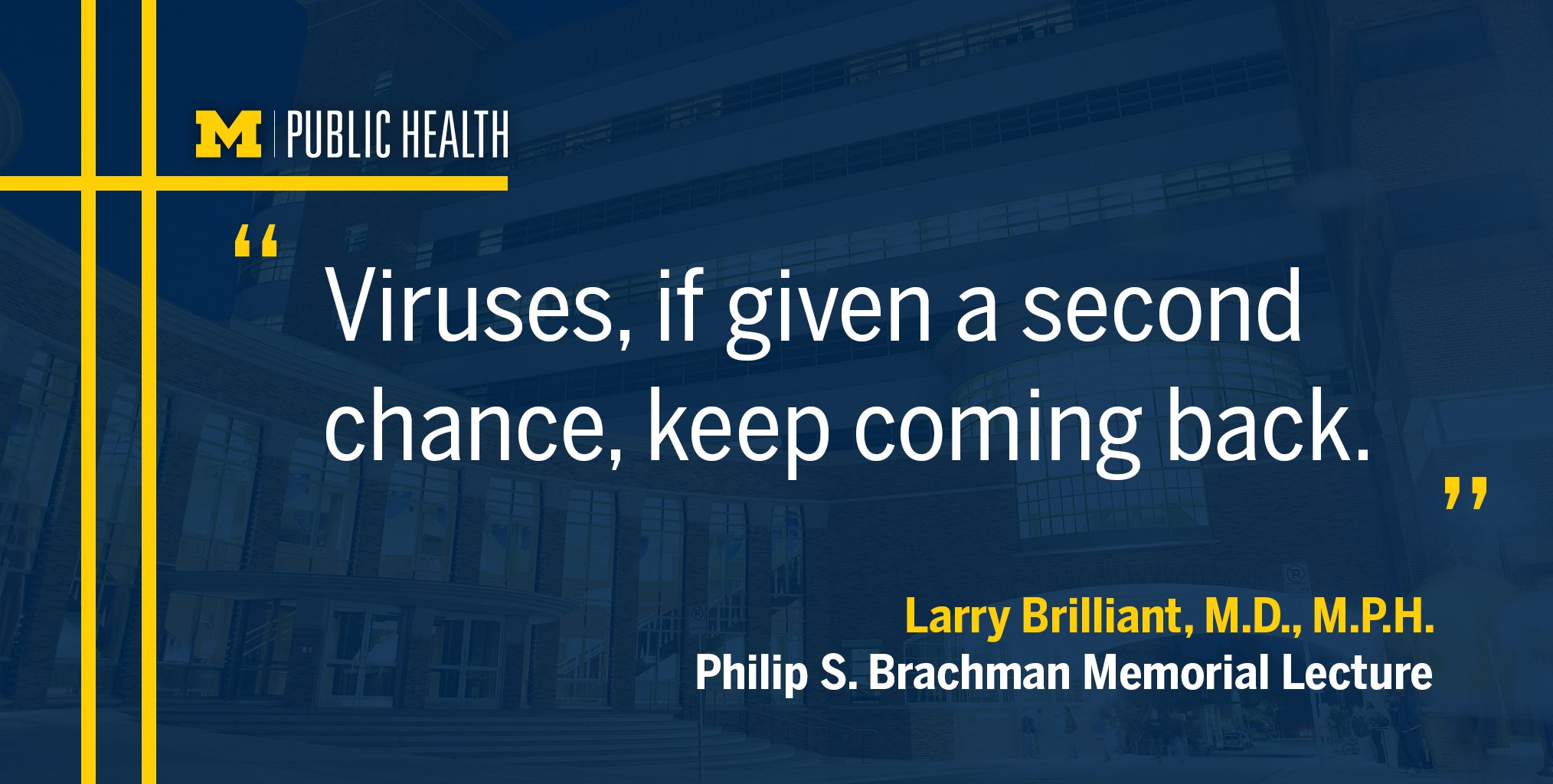 On the tireless work of public health professionals.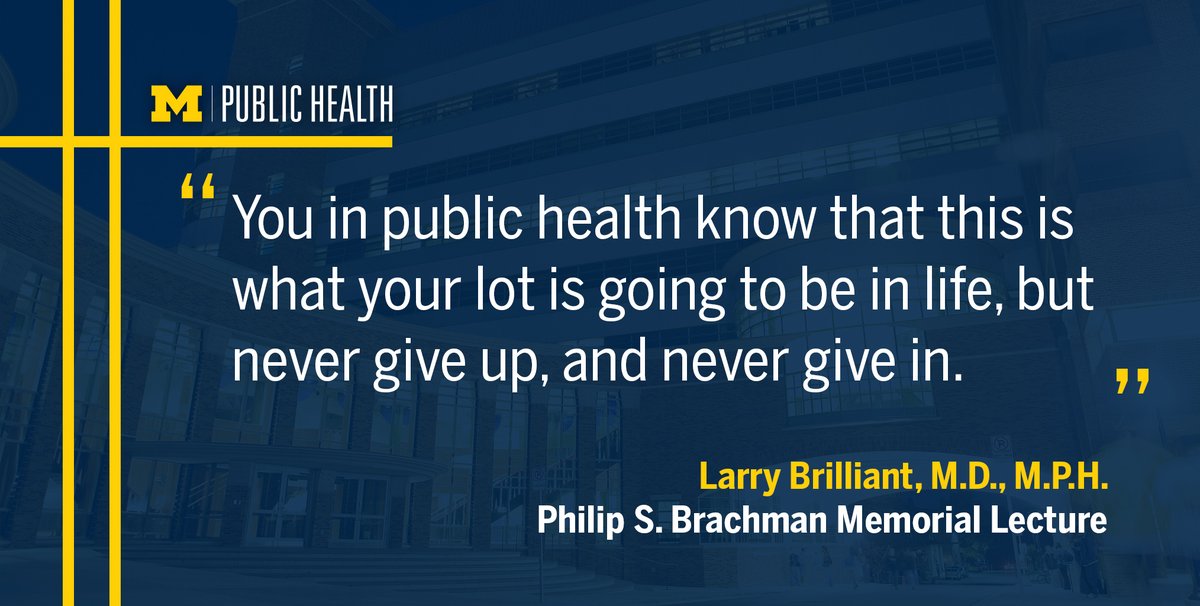 Reflecting on the indiscriminate danger of outbreaks.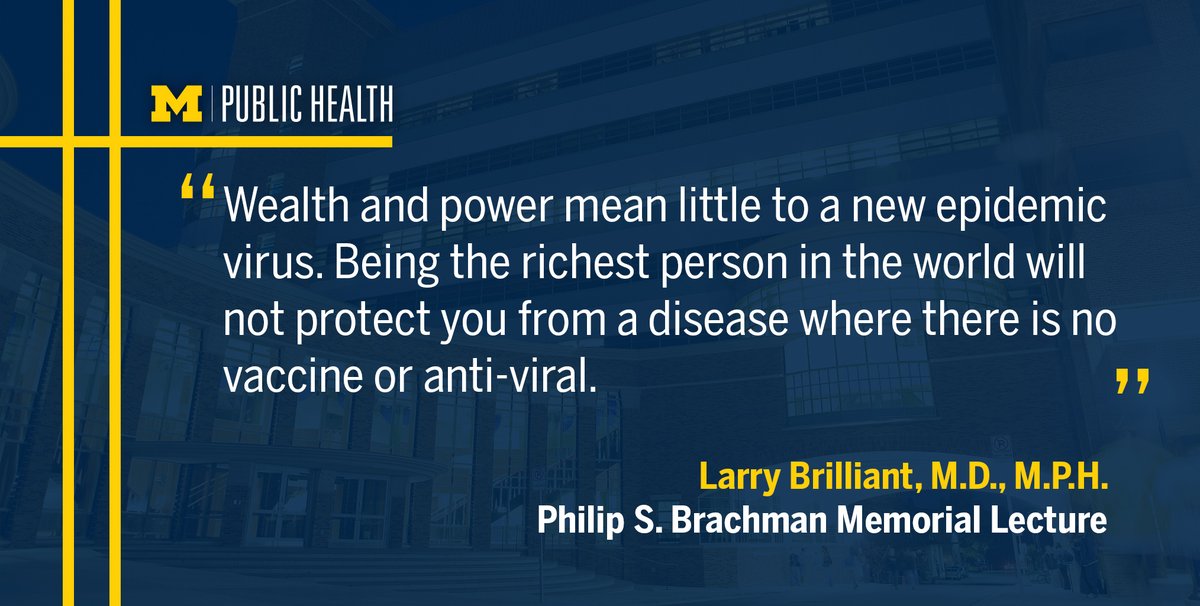 On the shared responsibility of the public health mission.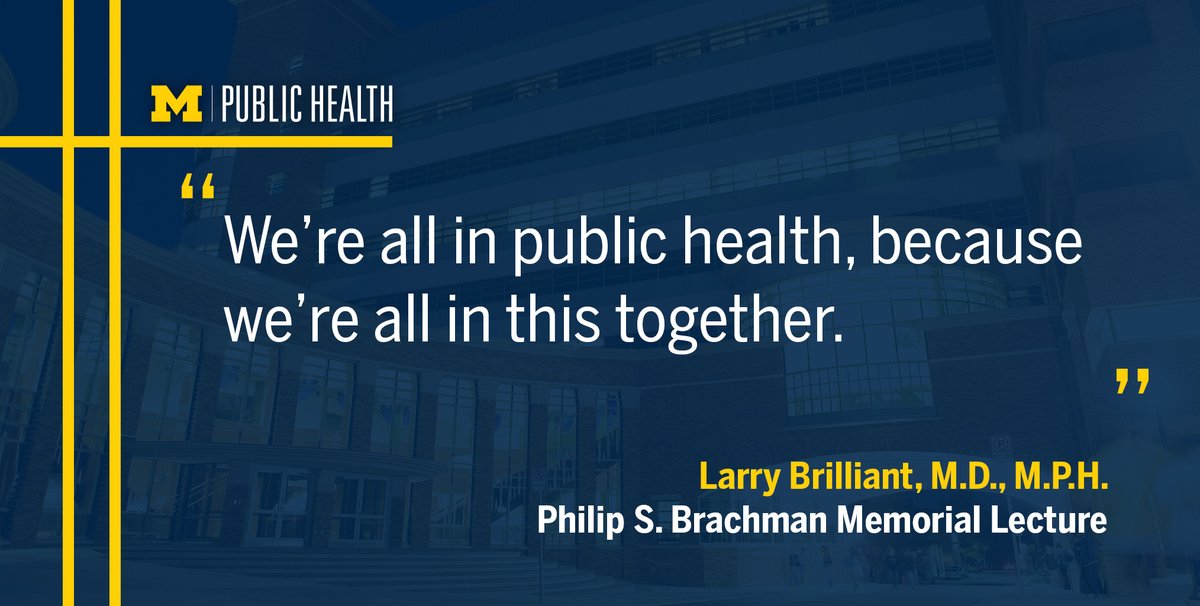 On the power of a common will to make change.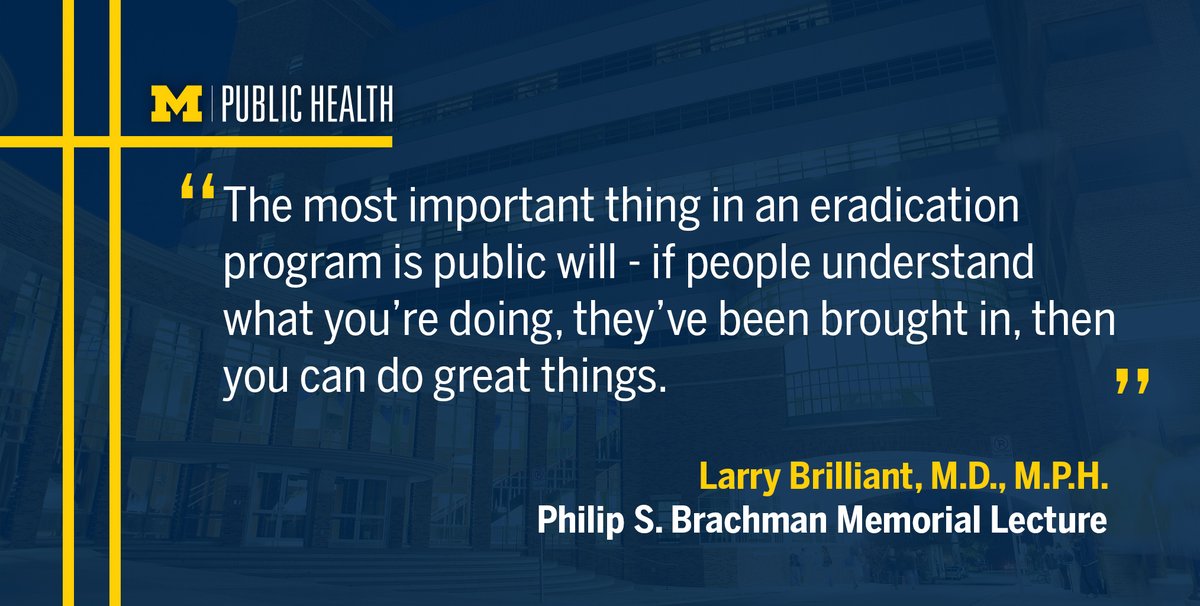 Brilliant's belief in an epidemic-free future.
Brilliant's hopeful global vision.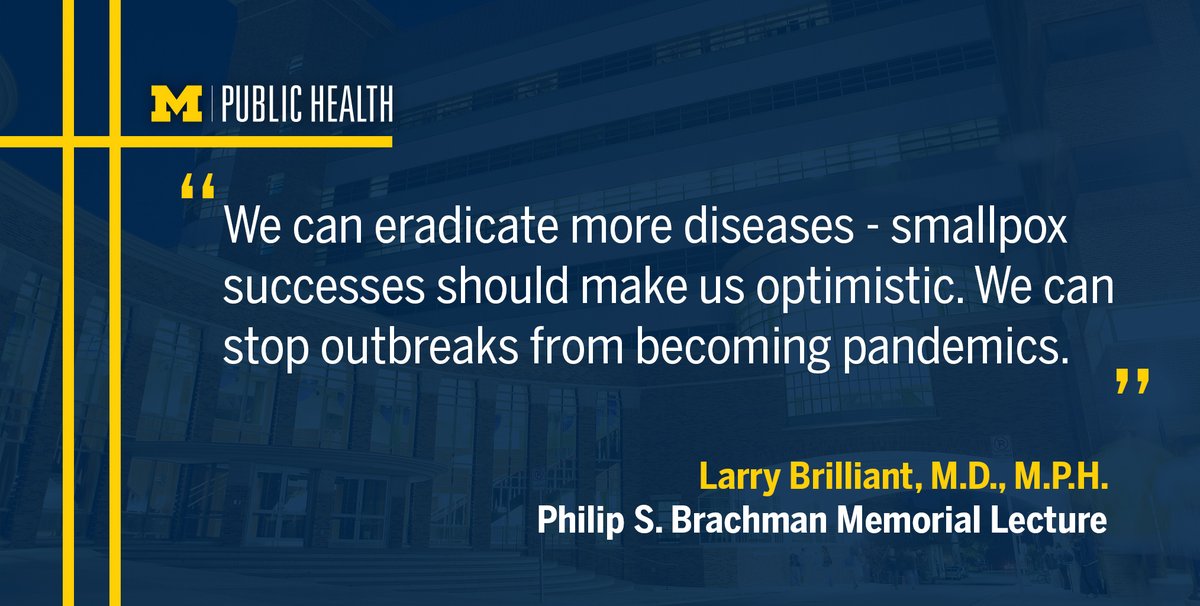 About the Author
Larry Brilliant received his Master of Public Health degree from the University of Michigan School of Public Health, and served as a faculty member in the School of Public Health Epidemiology department. He is the founder of the Seva Foundation, and has held prominent positions at Google, Skoll Global Threats Fund, and the World Health Organization. Currently, he serves as the Chairman of the Board at Ending Pandemics in San Francisco, CA.
Tags