Not Equipped: The Incarceration of Mothers and Limitations on Reproductive Rights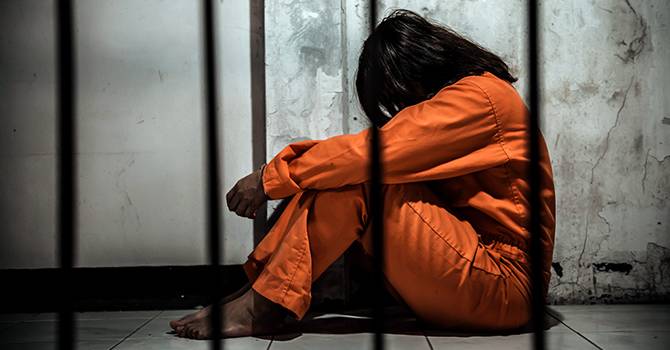 Sitara Murali
Bachelor's Student in Public Health
[Student Org Pursuit Takeover]
Students Creating the Conversation
Check out other articles by student org leaders on The Pursuit.
While the US has only 4% of the world's population of women, it is home to over 30% of the world's total population of incarcerated women.1 Of all women in custody in the US, 80% are mothers.2 And around 4% of incarcerated women are pregnant at the time they are admitted to prison.3
The US prison system is woefully underequipped to provide basic health care to these women. Incarcerated women regularly experience a lack of reproductive rights and unsafe conditions for childbirth. These circumstances are exacerbated for Black, Native, and other women of color, who are disproportionately represented in US prisons.4 This disparity widens the health gap between White and Black women.
Basic human dignity as well as the right to adequate health care demand that we evolve the US prison system to provide gender-based care for a rapidly growing population of women.
Pregnant women in prison are consistently mistreated before, during, and after giving birth.
In 2018, the First Step Act restricted the shackling of pregnant women in federal custody.5 But federal prisons hold only about 7% of incarcerated women in the US,6 and many states still allow the shackling of pregnant women and plan to continue the practice.7 One women incarcerated while pregnant was shackled during delivery and shared that her doctor asked her officer to remove the shackles, noting that she couldn't go anywhere anyway. The officer refused, indicating that pregnant women are not shackled due to actual safety risks but rather as a matter of course, whether or not they have been incarcerated for a violent crime.8
Pregnant women in prison are consistently mistreated before, during, and after giving birth. One woman who gave birth in a state prison described how her baby was already on its way out before shackles were removed and that she received no substance abuse therapy, no postpartum counseling, and no assistance in caring for her newborn.9
Pregnant mothers in prison are often separated from their babies within 24 hours of giving birth. And this lack of critical contact between mother and child is a well-established contributor to negative health outcomes. Mothers are faced with greater likelihood of postpartum depression, an inability to breastfeed, and an increased risk of recidivism. Babies born in prison have a higher tendency to suffer from low self-esteem and difficulty coping with stressors.10 These lasting health impacts directly affect not only mothers and their babies but ripple out into family systems and the communities around those families.
Enhanced prenatal care in prison is also associated with lower rates of preterm delivery and Caesarean sections.
State prisons across the country are developing programs to introduce enhanced prenatal care for women in prison. One such organization, the Michigan Prison Doula Initiative, works in partnership with the Michigan Department of Corrections, birthing hospitals, and incarcerated women to support pregnant women in custody. They provide doula support and childbirth education, offer prenatal and postpartum counseling, and promote maternal-infant bonding. Doula-assisted mothers benefit from positive health outcomes such as reduced likelihood of infant low-birth weight, reduced likelihood of complications, and increased likelihood of successful breastfeeding.11 Enhanced prenatal care in prison is also associated with lower rates of preterm delivery and Caesarean sections.12
The Michigan Department of Corrections is currently revising its shackling policies. Their proposed new policy will allow only soft restraints with pregnant prisoners. The overall goal is to make the Women's Huron Valley Correctional Facility a gender-responsive, trauma-informed facility.13
The current criminal justice system is not equipped to care for its growing population of incarcerated women, nor is it designed to provide pregnant women with a safe and humane birth. The negative health impacts of prison on women and their babies can be improved through enhanced prenatal care, increased doula support programs, and especially, by banning the shackling of pregnant women in custody.
References
Kajstura, Aleks, "Women's Mass Incarceration: The Whole Pie 2018," Prison Policy Initiative (November 2018).
Sawyer, Wendy, and Wanda Bertram. "Jail Will Separate 2.3 Million Mothers from Their Children This Year," Prison Policy Initiative (May 13, 2018).
Sufrin, Carolyn, et al., "Pregnancy Outcomes in US Prisons, 2016–2017," American Journal of Public Health 109/5 (January 5, 2019): 799-805.
US Department of Justice, Prisoners in 2017, Bureau of Justice Statistics (April 2019).
Lartey, Jamiles, "Trump Signs Bipartisan Criminal Justice Overhaul First Step Act into Law," The Guardian (December 21, 2018).
Kajstura, Aleks, "States of Women's Incarceration: The Global Context 2018," Prison Policy Initiative (June 2018).
Kuhlik, Lauren, "Congress Just Took a Big Step toward Ending the Shackling of Pregnant Prisoners," ACLU Blog (December 20, 2018).
Clarke, Jennifer G., and Rachel E. Simon, "Shackling and Separation: Motherhood in Prison," AMA Journal of Ethics 15/9 (2013): 779-785.
Related during an interview conducted by the author.
Clarke and Simon, "Shackling and Separation."
Gruber, Kenneth, et al., "Impact of Doulas on Healthy Birth Outcomes," Journal of Perinatal Education 22/1 (Winter 2013): 49-58.
Bard, Eleanor, et al., "Perinatal Health Care Services for Imprisoned Pregnant Women and Associated Outcomes: A Systematic Review," BMC Pregnancy and Childbirth 16 (September 2016).
Schlander, Zoë, "Should a Pregnant Person Ever Go to Prison?" Quartz (April 6, 2019).
About the Author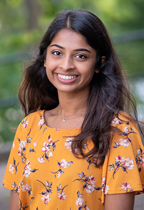 Sitara Murali is a bachelor's student at the University of Michigan School of Public Health. Since joining Prison Birth Project in her sophomore year, she has gained an interest in advocating for incarcerated women and restorative justice. She has a passion for maternal and child health and is researching birth outcomes based on social determinants of health through the Department of Obstetrics and Gynecology. Prison Birth Project's work in advocacy and community outreach for current and formerly incarcerated women has inspired Sitara to incorporate prison reform and prisoner reentry efforts into her future career as a physician.
Prison Birth Project is a student organization at the University of Michigan that aims to empower incarcerated people—especially mothers—to be advocates for themselves, their children, and their communities and to advance the use of reproductive, criminal, and restorative justice in our legal system.
The Michigan Prison Doula Initiative provides compassionate birth and parenting support to incarcerated people. Before, during, and after birth, doulas in the program partner with mothers to develop a birth plan, offer comprehensive education, and provide emotional support.