The (Mis)Education of US on Climate and Health: Dr. Jalonne L. White-Newsome's Health Sciences 2020 MLK Lecture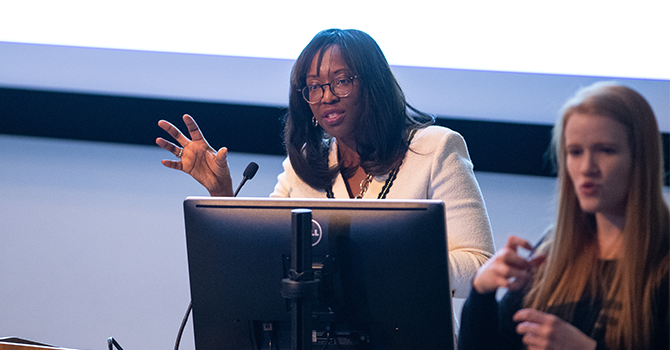 Jalonne L. White-Newsome, PhD '11
Senior Program Officer, Kresge Foundation
On Monday, January 20, 2020, Michigan Public Health alum Dr. Jalonne L. White-Newsome visited the University of Michigan to deliver the University of Michigan Health Sciences 2020 MLK Lecture, titled "The (Mis)Education of US on Climate and Health."
Dr. White-Newsome's moving address explored the ways Dr. King's writings, particularly about education, can guide current work in public health and the climate and the steps the public health field will need to take to meaningfully address health disparities, including those rooted in institutional racism and ongoing discrimination.
Dr. White-Newsome is a senior program officer at the Kresge Foundation, responsible for the Environment Program's grant portfolio on Climate Resilient and Equitable Water Systems (CREWS). She is a researcher on climate, health, and equity and is also a core team member of Kresge's Climate Change, Health, and Equity Initiative, supporting grantmaking across the public health sector. Dr. White-Newsome earned her PhD from the University of Michigan School of Public Health.
During the lecture, Dr. White-Newsome also reflected on her own path to public health work—especially in relation to climate and health equity—her roots in Detroit, and her family. She concluded the address by urging a hopeful, collaborative way forward.
Enjoy these special quote reflections from her presentation, and watch the full lecture below.
On her path to public health and its roots in Detroit.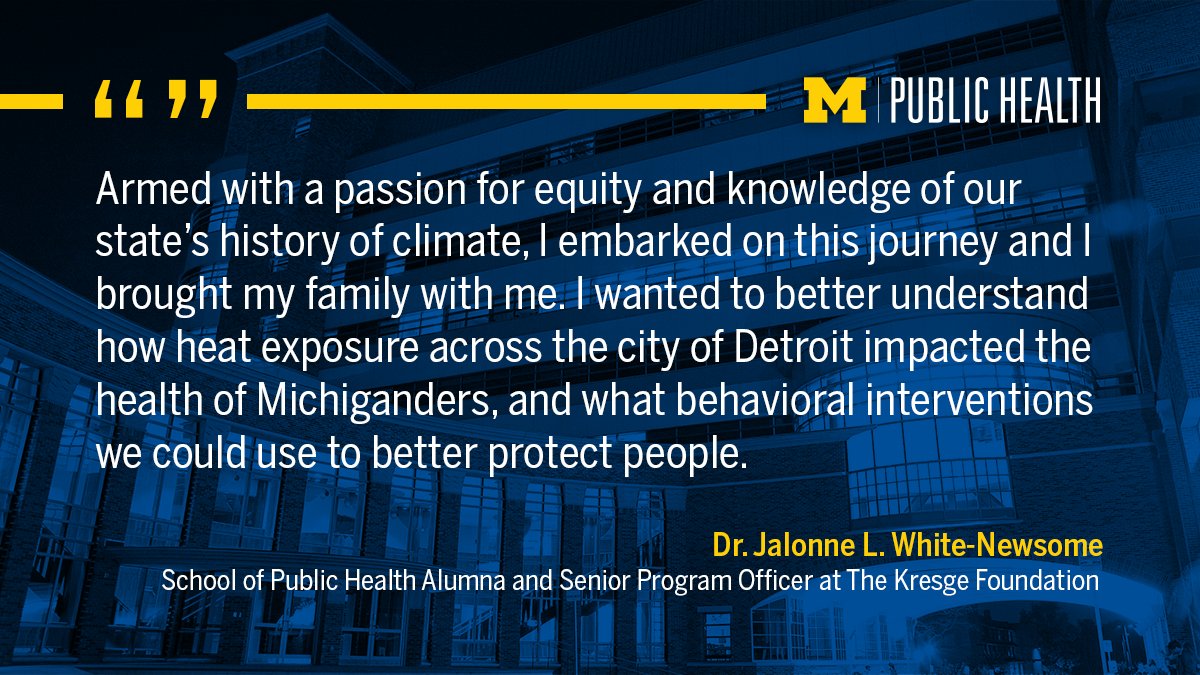 On education and the messages of Dr. King.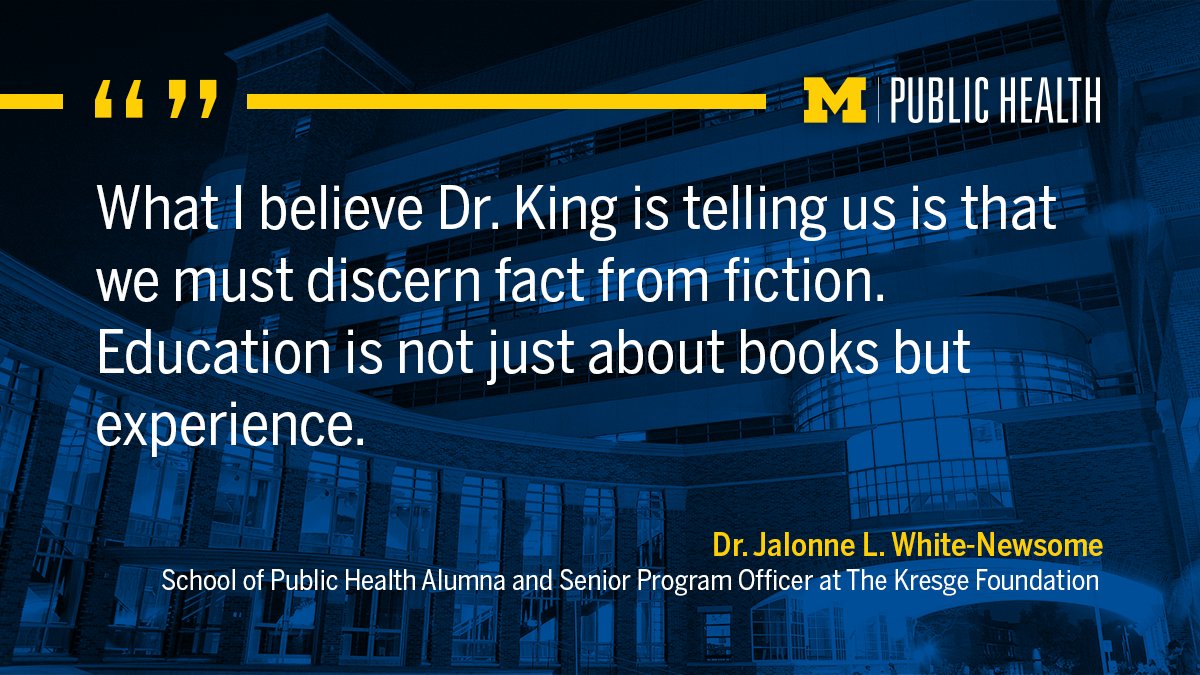 On the sources of health inequities.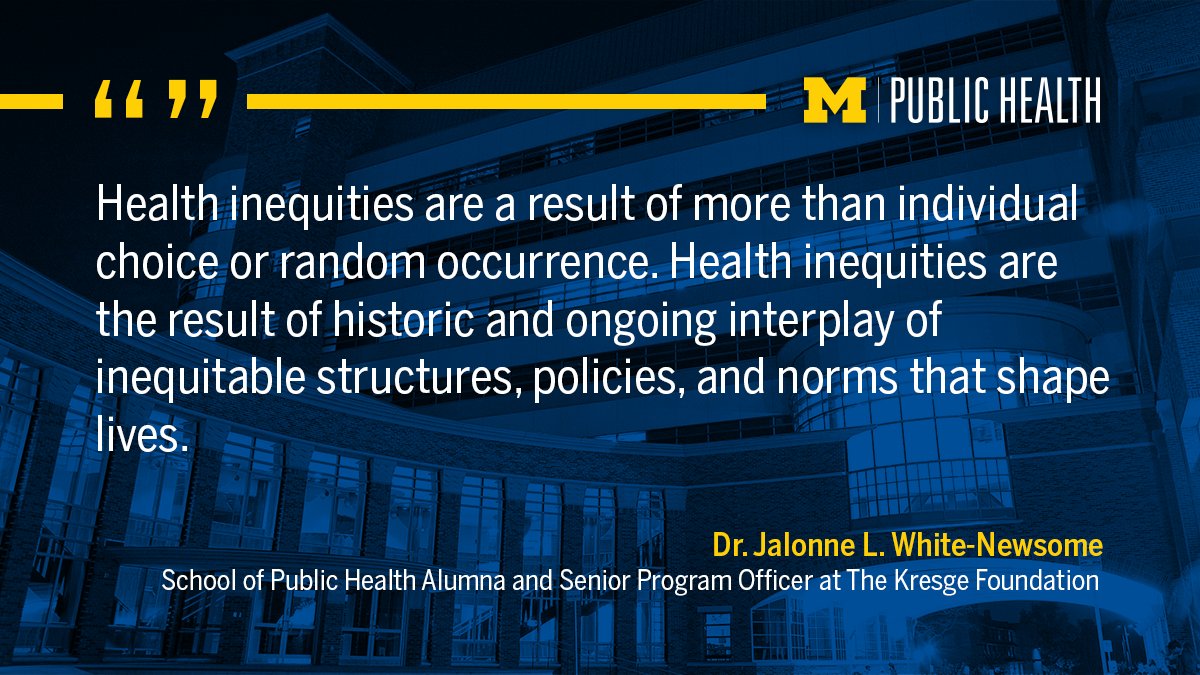 Issuing a call to address systemtic racism.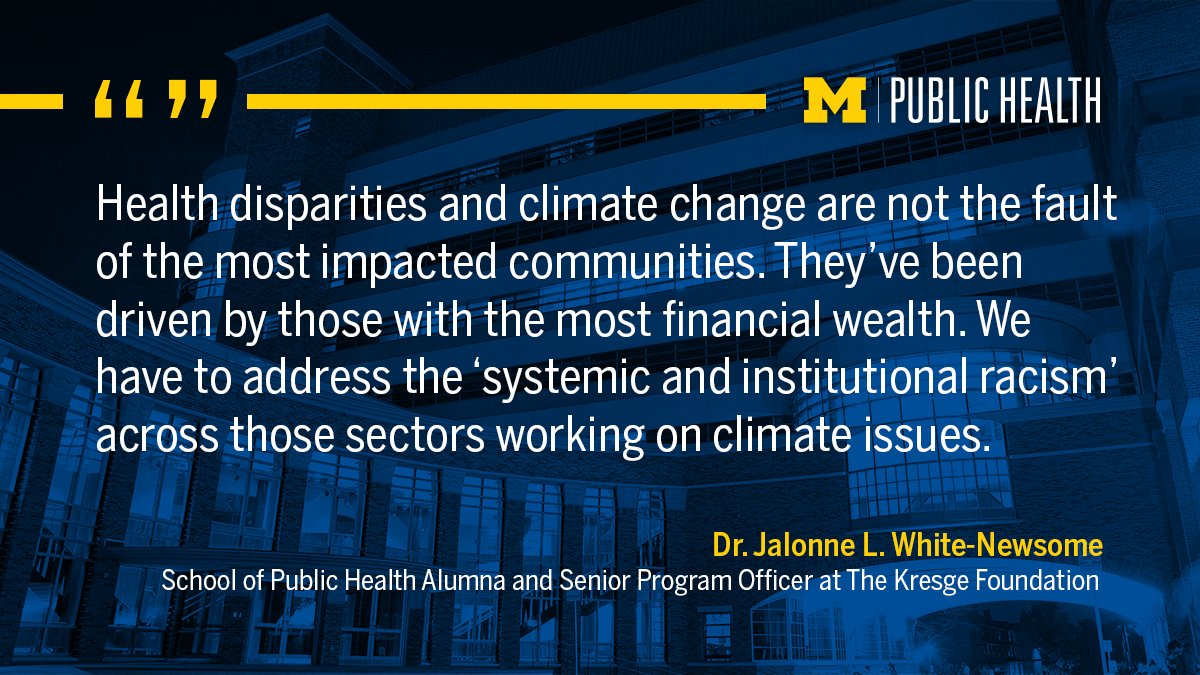 On activating our power as change-agents.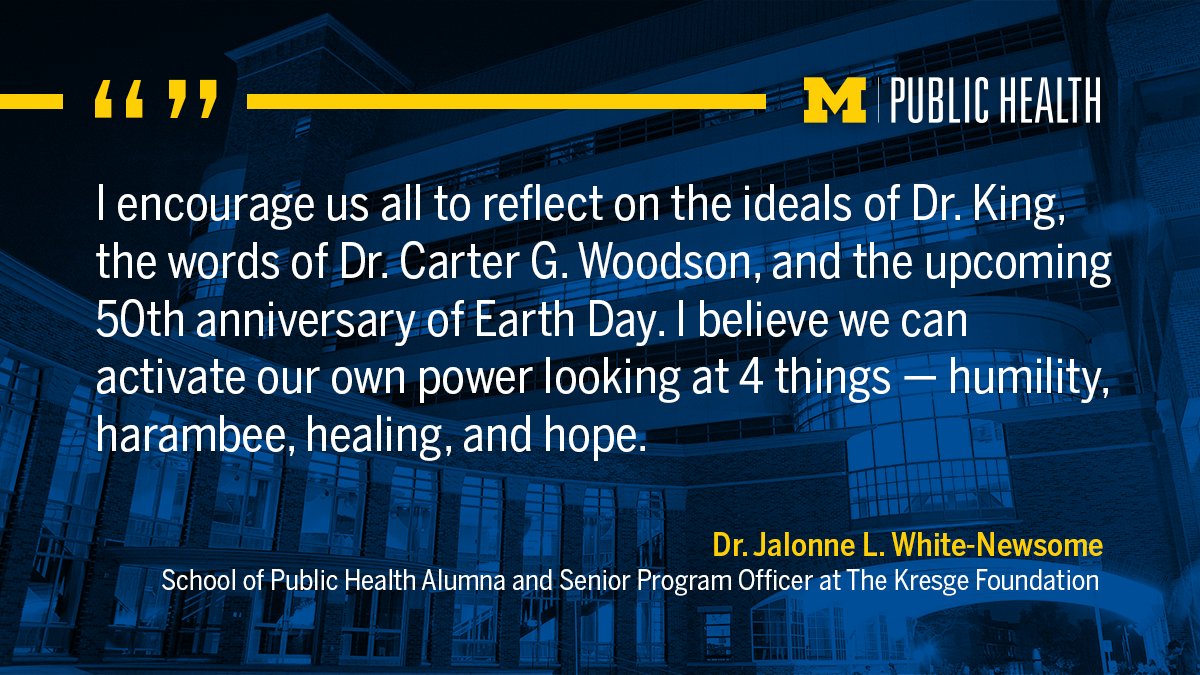 Closing with a hopeful, impassioned call to action.