Weathering the Storm: Climate Gentrification in Miami's Little Haiti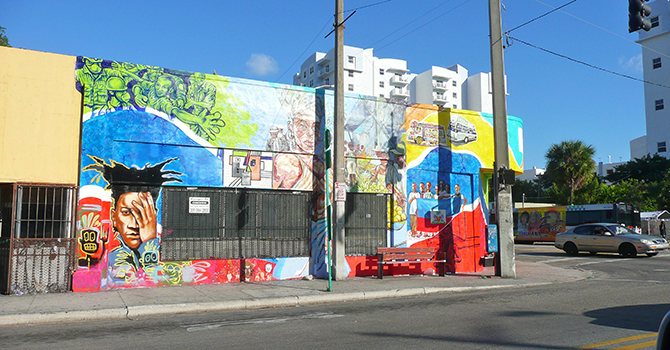 Elizabeth Santiago
Master's Student in Health Behavior and Health Education
Climate change can have a profound impact on communities, expanding far beyond environmental conditions. For the residents of the Miami neighborhood, Little Haiti, rising sea levels bring a new wave of more than just water.
Resting ten feet above sea level, the elevation of Little Haiti is catching the attention of wealthy investors. As new developments unfold in this relatively flood-protected area, high-income households are moving in, driving up rent and property values in the neighborhood. Consequently, long-term residents of the community are priced out and forced to move elsewhere.
Following decades of political corruption, Haitians sought economic opportunities in the United States, and in the 1970s, a surge of Haitian immigrants settled in South Florida. Despite racial and economic discrimination, these communities have flourished. As sea levels continue to rise, community activists look to mitigate the impact of climate change through resilience, promoting empowerment rather than displacement of vulnerable populations throughout Miami's predominantly black neighborhoods.
Scientific projections estimate that 13 million people in the continental US could experience six feet of sea level rise by the year 2100. Of those 13 million, nearly 25% reside in the Miami-Dade and Broward counties of Florida. A recent study from the Harvard Graduate School of Design found that as climate change threatens communities, properties become more or less valuable based on their capacity to accommodate conditions like rapid sea level rise. This price volatility drives development that displaces existing populations, a phenomenon being referred to as climate gentrification.
The climate gentrification of Little Haiti is embedded in a history of institutionalized segregation across the US. When the New Deal agency passed the National Housing Act in 1934, it provided middle- and low-income families the opportunity to purchase a home—a luxury not previously available to those without significant financial resources. Under the guise of ensuring that these new homeowners did not default on their mortgages, the Home Owners Loan Corporation (HOLC) developed residential security maps, an appraisal system for scoring different neighborhoods.
This discriminatory practice, which came to be known as redlining, was explicitly designed to exclude African Americans from areas like Miami Beach and confine them to less resourced neighborhoods.
The mere presence of black and brown people was enough to earn neighborhoods a "red" or "hazardous" rating. Despite there being no evidence to support the notion that individuals in redlined neighborhoods were more likely to default on their mortgages, this designation made it virtually impossible to buy or refinance a home. As a result, community investment declined and property values plummeted in redlined neighborhoods.
For decades, redlining and housing segregation prevented African Americans from accumulating wealth through homeownership, proliferating economic disparities across racial lines. While the Fair Housing Act was passed in 1968, the legacy of redlining still prevails today. Data from a 2015 community needs assessment reports that Little Haiti is home to approximately 30,000 residents, about 75% of whom are Black or African American and 47% of whom live in poverty.
Further away from the coveted beachfront properties, neighborhoods like Little Haiti have historically been regarded as less desirable than other parts of Miami. However, as a climate crisis encroaches, Little Haiti's diversity and its relative protection from flooding and rapid sea level rise are drawing in households with high socioeconomic status. In its 2017 projections, Zillow ranked Little Haiti as one of South Florida's "hottest neighborhoods." The article highlights the appeal of Little Haiti's vibrant murals and rich food scene, which are largely influenced by the Caribbean enclave that resides in the neighborhood. Unfortunately, Little Haiti is also the fastest gentrifying neighborhood in South Florida. Since 2016, home values have increased by about 19%.
As the neighborhood of Little Haiti begins to transform, many residents are drawing parallels to New Orleans. In the aftermath of Hurricane Katrina, homeowners in the predominantly working-class and black communities of the Lower Ninth Ward struggled to secure the financial support necessary to repair and rebuild their homes. Nearly 15 years later, the population of the Lower Ninth Ward is estimated to be 37% of what it was prior to Katrina, and what remains is a noticeably wealthier and whiter community. Now, the residents of Little Haiti fear they could be facing the same fate.
Climate change multiplies the burden of poverty endured by communities like Little Haiti. It exacerbates existing challenges in health, housing, and employment, among other sectors. Mitigating the impact of climate change requires intentional community engagement and concerted action across parties, communities and organizations.
So what can be done about climate gentrification in Little Haiti? Educating residents about climate change, gentrification and resistance is an essential first step. Organizations like Catalyst Miami are empowering residents with the tools necessary to mobilize. With the vision to create a just and equitable community, Catalyst Miami launched Community Leadership on the Environment, Advocacy and Resilience (CLEAR). This 12-week leadership training program teaches residents about climate resilience through the lens of equity, with low-income communities and people of color at the forefront of the conversation.
For many residents, this is about the preservation of their identity, community, and homes. Climate is merely the backdrop of a greater fight to maintain a Little Haiti's legacy.
About the Author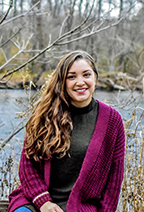 Elizabeth Santiago is an MPH student in Health Behavior and Health Education at the University of Michigan School of Public Health. She is passionate about designing healthier and more equitable communities, especially in the face of climate change. Elizabeth works to advance climate justice as a Resilience Fellow in the Sustainability & Innovations Office with the City of Ann Arbor.
---