Navigating Team Dynamics: Lessons from Social Entrepreneurship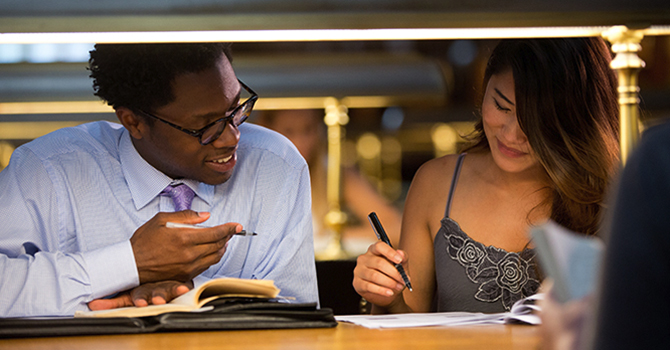 Kate Wilhelmi
Epidemiology Internship Coordinator, Michigan Public Health; MA Candidate, Education Leadership and Policy, University of Michigan
When I started the social entrepreneurship competition 'Innovation in Action' at Michigan Public Health, I was often frustrated with my teammates' different approaches to our shared work. There was the teammate who buried his head in the computer for 20+ minutes typing out innovative ideas; the teammate who held us accountable to time management and meeting our agenda objectives; the teammate who was focused on every detail, making sure our final product was of the highest quality; and myself, the teammate who wanted to make sure everyone had a space to voice their opinions while keeping the vision for the project in mind.
With busy student schedules, competing commitments, powerful passions, and different approaches to work, healthy tensions arose throughout IIA, and they weren't easy to navigate. Luckily, the IIA team shared a tool to help individuals work across cognitive lines of difference, leading to greater creativity, collaboration, communication, and shared understanding.
The IIA Team Dynamics workshop draws from the research of two University of Michigan professors. Their book, Creativity at Work, discusses the Competing Values Framework, and uses four color-coded quadrants to illustrate different approaches individuals take to work. It looks like this:
Imagine

Bold organizational initiatives
Support innovative people
Looking for new challenges
Imagine the future

Incubate

See potential in people
Sensitive and caring
Encourage participation
Patient listeners

Invest

Meet objectives
Model decisive action
Confront problems as they occur
Drive for superior returns

Improve

Use technology
Prevent costly mistakes
Implement complex systems
Perfect their specialty

Adapted from Creativity at Work and Innovation in Action
Through a brief survey, individuals identify the color quadrant that best represents their approach to work. The framework intends to enhance self-awareness of personal strengths, potential blind spots, and opportunities for collaboration in a team setting. Can you guess which quadrant each of my four teammates represented?
The experience pushed me to take stock of my own approach to projects and working on a team. These are just a few of the lessons this framework reveals that impacted interactions with teammates and the way I think about leading a team now:
First, know yourself. What are your strengths and passions? What motivates and drives you to get out of bed in the morning? The more clarity you have regarding these questions, the easier it becomes to seek out people who have complementary strengths.
The more diversity in color-quadrants on the team, the better. During the workshop, I had a lightbulb moment. Our team approached the project differently due to our different strengths. While presenting challenges in the moment, it was ultimately our greatest strength. We balanced each other out and were able to hold each other accountable to our blind spots.
Everyone has blind spots. Acknowledge them. Celebrate them. And find people who balance your blind spots. Having representation of all color quadrants is critical for efficiency and success.
Lean into tension. Tension is good. It means people care; develop strategies to use tension productively.
Flexibility and balance are key. Understanding individual differences is the foundation to increasing team cohesiveness. Acknowledging that differences present balance fosters flexibility within the team. The second layer is adapting and being flexible to accommodate different approaches and styles.
Trust is at the core of success. With trust comes the ability to divide and conquer, delegate tasks, and communicate creatively. Trust your team and delegate tasks that meet individual strengths.
Keep your shared passion and vision for your project at the center of everything you do. Focus on why you decided to embark on the journey of innovation and social entrepreneurship in the first place. Let this be your team's foundation and come back to it every time there's differences in opinion and approach. The differences are short term; the potential for long-term impact is most important.
Now, two years after my Innovation in Action experience, I'm working as a staff member in the Epidemiology Department at the School of Public Health, applying the lessons I learned as a social entrepreneur each day. My current role allows me to combine the best of my experiences in public education while pursuing new ways to engage with social justice through public health and higher education.
About the Author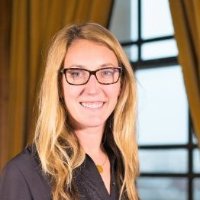 Kate Wilhelmi is the Internship Coordinator in the Epidemiology Department of the University of Michigan School of Public Health and a certified yoga instructor. An alumna of our Innovation in Action Competition, she is also pursuing her master's degree in Education Leadership and Policy at the University of Michigan.