Changing the Narrative around a Changing Climate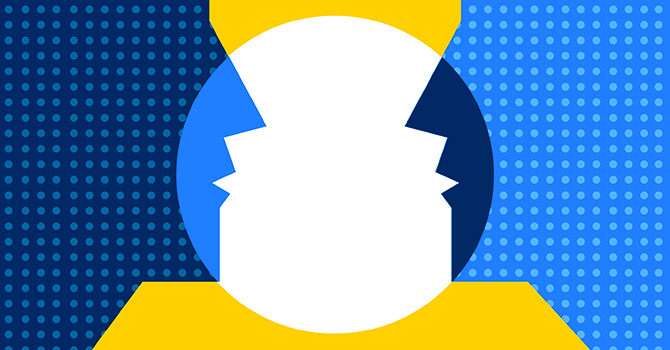 Ashley Bieniek-Tobasco, BS '11, MPH '13, DrPH
Environmental Scientist at ICF
When you think about climate change, you probably think first of images of starving animals, melting glaciers, and political discord.
This now-iconic imagery dominates the way we think of and talk about our relationship to climate change. Common climate change narratives paint a picture of a near post-apocalyptic world where extreme weather and human and animal suffering are prevalent and where we have missed the opportunity to take meaningful action. Recent examples of this in popular media include a New York Times Magazine issue titled "Losing Earth: The Decade We Almost Stopped Climate Change," a National Geographic video of a starving polar bear, and graphic imagery of walrus overcrowding in the Netflix series Our Planet.1
But do fear-inducing representations of climate change encourage people to take action?
Likely not so much. Such fear-based narratives are known to raise public concern and generate interest, but only to a point. Too much fear can make us feel overwhelmed. If the goal of such tactics is to scare people into taking action, research shows that even the most concerned exhibit limited participation in political activism2 and that high-risk perceptions are not sufficient to motivate action.3
Climate change messaging often leaves out efficacy-building information.
Perhaps more dangerously, such tactics fail to expose us to and teach us about the climate change impacts we most likely will encounter in our daily lives, including extreme-heat-related health risks, coastal and inland flooding events, wildfires, and extreme storms, among many others.4
Climate change messaging also often leaves out the critical component of efficacy-building information. This type of information provides positive ideas about how individuals can make a difference and what their actions can achieve. Efficacy is an important part of making fear appeals effective.5 But in practice, climate change messages have often failed to strike a balance between fear and efficacy, even amid suggestions that fear be employed with caution.6
One piece of good news is the growing talk about climate change in popular culture using a storytelling approach. Recent examples include documentaries like Years of Living Dangerously, Before the Flood, An Inconvenient Sequel: Truth to Power, and the aforementioned Our Planet. This emphasis on storytelling is encouraging because narrative forms of communication can generate complex emotional responses and immersive experiences, which can make a story more interesting, engaging, and persuasive than more didactic forms of communication.7
Beyond the power to convince, a good story can also generate conversation. Think about the times you wanted to discuss the latest season of Stranger Things or Game of Thrones with your friends. Or the time you called your family to ask if they just watched 60 Minutes too. Or when you take part in any number of good stories we tell each other in books, on screens, and in person. Today, such conversations happen regularly on social media—where hashtags allow thousands to participate in a single conversation.
As it stands, few people discuss climate change on a regular basis. Fortunately, story-generated discussions have the potential to elevate climate change in our national discourse. And the more that people in your network talk about climate change, the more likely you are to have pro-climate attitudes.8
Media makers looking to tell more climate stories, generate discussion, and stimulate action need to be wary of stoking fear without empowering. Too many of the same images of "climate change"—starving polar bears and tumbling walruses—can lead people to the conclusion that the problem is too big, too distant, and too late to fix. Stories that cultivate fear but do not include information about what a person can do to make a difference may stifle action rather than encourage it9 and may lead to feelings of being manipulated to feel a certain way.10
Public health communicators and our partners across the sciences have an opportunity and responsibility to shift climate conversations from messages of doom-and-gloom to narratives of hope, empowerment, and action.
As the influence of popular media on the climate change conversation grows, we need more research about which climate change stories resonate most with audiences to foster engagement with this complex issue. Stories, the imagery in them, and the people sharing them can be engaging, disengaging, or even polarizing. Understanding what message and which spokesperson will connect with which audiences is paramount. Highlighting people and stories that inspire and encourage tangible action is critical to creating impactful, catalyzing messages around climate change.
Public health communicators and our partners across the sciences have an opportunity and responsibility to shift climate conversations from messages of doom-and-gloom to narratives of hope, empowerment, and action. Good storytelling will be a significant tool in elevating the importance of climate change in personal and national discourses. You can start by talking to your neighbors, friends, or family about how you are experiencing climate change. By highlighting stories of real people and their challenges, successes, progress, and meaningful action, we can exercise our own agency—as public health communicators—in protecting the environment and the communities we inhabit.
References
"Rich, Nathaniel, "Losing Earth: The Decade We Almost Stopped Climate Change," New York Times (August 1, 2018); National Geographic magazine, August 2018; Season 1, episode 2, of Our Planet on Netflix.
Leiserowitz, Anthony, et al., Americans' Actions to Limit Global Warming, November 2013. Based on findings from Climate Change in the American Mind, a national survey conducted by the Yale Project on Climate Change Communication and the George Mason University Center for Climate Change Communication.
Roser-Renouf, Connie, et al., "The Genesis of Climate Change Activism: From Key Beliefs to Political Action," Climatic Change 125/2 (July 2014): 163–178.
Fourth National Climate Assessment, US Global Change Research Program (USGCRP) 2018, nca2018.globalchange.gov
Witte, Kim, and Mike Allen, "A Meta-Analysis of Fear Appeals: Implications for Effective Public Health Campaigns," Health Education and Behavior 27/5 (October 2000): 591-615.
O'Neill, Saffron, and Sophie Nicholson-Cole, "Fear Won't Do It: Promoting Positive Engagement with Climate Change through Visual and Iconic Representations," Journal of Science Communication 30/3 (2009): 355-379.
Kreuter et al., Annals of Behavioral Medicine 33/3 (June 2007): 221–235; Shaffer et al., On the Usefulness of Narratives: An Interdisciplinary Review and Theoretical Model, Annals of Behavioral Medicine 52/5 (May 2018): 429-442; Morris, Brandi S., et al., "Stories vs. Facts: Triggering Emotion and Action-Taking on Climate Change," Climatic Change 154/1-2 (May 2019): 19–36.
Ballew, Matthew, et al., "Climate Change in the American Mind: Data, Tools, and Trends," Environment: Science and Policy for Sustainable Development 61/3 (2019):4-18.
Witte and Allen, "Meta-Analysis of Fear Appeals," 2000.
Bieniek-Tobasco, Ashley, et al., "Communicating Climate Change through Documentary Film: Imagery, Emotion, and Efficacy," Climatic Change 154/1-2 (May 2019):1-18.
About the Author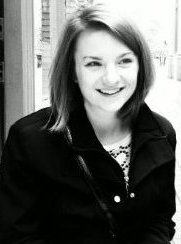 Dr. Ashley Bieniek-Tobasco is a Chicago-based environmental scientist at ICF working in the climate, adaptation, and resilience space. She holds a DrPH in environmental and occupational health from the George Washington University Milken Institute School of Public Health, and her dissertation research focused on assessing responses to mass-mediated climate change communications. Bieniek-Tobasco is a proud two-time alum of the University of Michigan, where she earned an MPH in Environmental Health Science and a BS in Evolutionary Anthropology.