The Drug Overdose Epidemic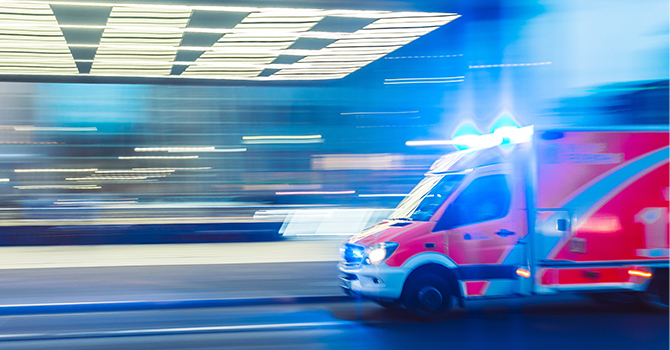 Ali Safawi, BA '19
Community and Global Public Health
Recently, the "opioid epidemic" or "opioid crisis" has been on the minds of journalists, politicians, public health professionals, and the public. Per the National Safety Council, the odds of dying from opioid overdose have surpassed motor vehicle accidents, falls, and firearms, and are now the second highest odds of death among injuries in the United States1. While opioids continue to contribute the lion's share of overdose deaths nationally, a deeper look into available data suggests that the United States is facing not only an "opioid epidemic" but a "drug overdose epidemic."
The two non-opioids narcotics of greatest public health concern are the stimulants, cocaine and methamphetamine. Recent surveillance data shows that both cocaine and meth overdose deaths are on a troubling upward trend after a period of stable, low numbers2. Per the National Center for Health Statistics' Provisional Drug Overdose Death Counts database, cocaine overdose deaths are currently almost equal to heroin overdose deaths. Meth and other abused psychostimulants' mortality rates lag behind other narcotics, but overdose deaths due to these substances are still rising. The most recent provisional count from the NCHS from August 2018 reports 14,845 heroin, 14,551 cocaine, and 11,694 psychostimulant deaths2.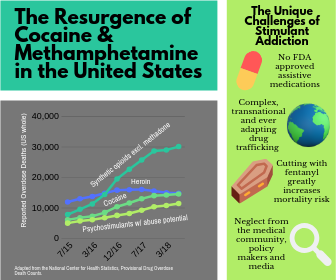 There are four unique challenges to addressing stimulant addiction from a public health solutions paradigm. First is the relative neglect of stimulant abuse among the medical community, policymakers, and the media, as compared to the opioid epidemic. While opioid addiction's impact warrants attention and action, ignoring the concurrent rise in stimulant addiction risks creating yet another public health emergency in the near future. Second, unlike prescription opioids, which can be legally obtained, cocaine and meth are illegal drugs without a legal market. While the federal government has had some success combating domestic meth labs and traffickers most of the meth on the American market comes from Mexico, trafficked by the same transnational cartels that handle cocaine3. Third, the recent influx of Chinese fentanyl and fentanyl analogs, which are often cut with other narcotics, greatly increases the risk of mortality for cocaine and meth users4. Lastly, unlike opioids, there are no FDA approved assistive medications to help cocaine and meth users recover.
In total, the drug overdose epidemic gripping the United States goes beyond opioids - it is, in fact, polysubstance. Cocaine and meth overdose deaths are rising at a troubling rate after some success in tamping them down. Attention must be paid to this problem so that we can address it now instead of later. Concrete actions, such as distributing fentanyl test strips to drug users, as is being piloted in San Fransisco5, and clinical research on potential pharmaceuticals for use in medication-assisted treatment for stimulant addiction6,7, are promising steps that need more investment.
References
Odds of Dying. National Safety Council. https://injuryfacts.nsc.org/all-injuries/preventable-death-overview/odds-of-dying/. Published 2018. Accessed May 9, 2019.
Products - Vital Statistics Rapid Release - Provisional Drug Overdose Data. Centers for Disease Control and Prevention. https://www.cdc.gov/nchs/nvss/vsrr/drug-overdose-data.htm. Accessed May 9, 2019.
Methamphetamine Situation in the United States - Production and Trafficking. Drug Enforcement Administration. https://fas.org/irp/agency/doj/dea/product/meth/production.htm. Accessed May 9, 2019.
Drug Facts - Fentanyl. National Institute on Drug Abuse. https://www.drugabuse.gov/publications/drugfacts/fentanyl. Published February 2019. Accessed May 9, 2019.
Marshall K. Fentanyl Test Strip Pilot: San Francisco 2017-2018. Harm Reduction Coalition. https://harmreduction.org/issue-area/overdose-prevention-issue-area/fentanyl-test-strip-pilot/. Published February 18, 2018. Accessed May 9, 2019.
Mariani JJ, Levin FR. Psychostimulant Treatment of Cocaine Dependence. Psychiatr Clin North Am. 2012;35(2):425-439. doi:doi:10.1016/j.psc.2012.03.012
Karila L, Weinstein A, Aubin HJ, Benyamina A, Reynaud M, Batki SL. Pharmacological approaches to methamphetamine dependence: a focused review. Br J Clin Pharmacol. 2010;69(6):578--592. doi:10.1111/j.1365-2125.2010.03639.x
About the Author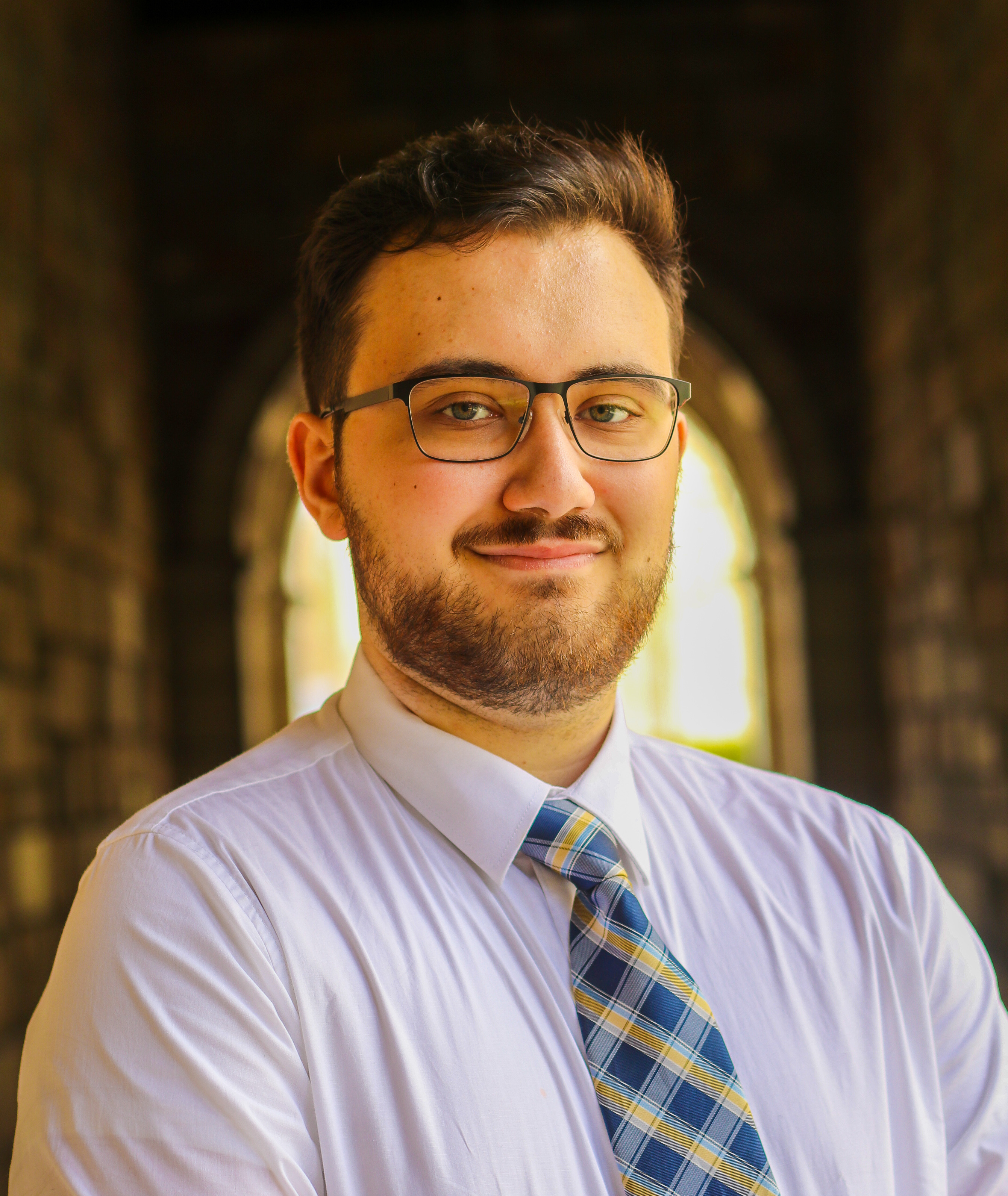 Ali Safawi is a recent graduate of the Undergraduate Public Health Program at Michigan Public Health. He earned his BA in Community and Global Public Health and will begin his MPH in Health Policy at George Washington University in the fall. His public health interests lie in healthcare reform, substance use treatment and upstream causes of today's most pressing health issues.
Tags