Caring for Our Caregivers: The Unrecognized and Undervalued Family Caregiver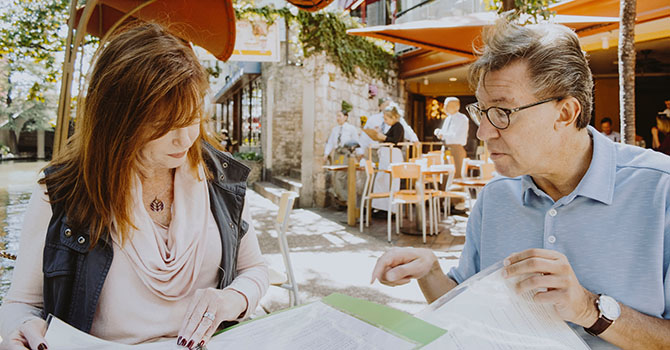 Minakshi Raj, PhD '20
The COVID-19 pandemic has thrown into sharper relief the need for ensuring high-quality health care for older adults—those 65 and older—who comprise nearly 20% of the US population.
But we have known for years that we don't have a sufficient health care workforce to provide health care to our older adults.
Primary care physicians report insufficient training to provide care to older adults.
Primary care physicians—already overwhelmed with increases in clinically complex patients—report insufficient training to provide care to older adults who undergo myriad physical, social, environmental, and economic transitions and who often need specialized physical and mental health care.
Meanwhile, the US health care workforce currently faces a shortage of over 25,000 geriatricians—physicians who are fellowship trained in providing specialized care to older adults.
As a result, family caregivers—unpaid, non-professional relatives—are becoming increasingly important in the health care system by supporting their older relatives with a variety of tasks both in and out of the home. These tasks might include bathing and dressing, shopping and transportation, assistance during doctor visits or with signing up for Medicare, or even, advocacy in health care.
Despite their vital role in the lives of older adults, family caregivers are often unrecognized in the health care system and their needs are left unaddressed.
First, we need policies that recognize the health of family caregivers as indistinguishable from the health of their older relatives. If one relative depends on another for their care, the caregiver's health is paramount. Many caregivers experience distress associated with caregiving resulting in physical and mental health conditions—yet caregiver needs are presented as disparate needs in our health policies. Caregiver health is more deeply intertwined with their relative's health than we reflect our policies, and these policies must be updated to recognize and reflect caregiver needs. This means revisiting and revising family leave policies, for example, the Family and Medical Leave Act, which applies to employees who may need accommodations to care for a family member or who may need accommodations for their own health.
Family caregivers likely will be central to ensuring culturally sensitive care and quality of life for older adults.
Second, health care providers caring for older adults may need to adjust their practices to align with a family-centered approach—that is, one that considers the values and needs of patients as well as those of family caregivers. With an increasingly diverse population of older adults—13% of whom are immigrants and over half of whom are non-native English speakers—family caregivers likely will be central to ensuring culturally sensitive care and quality of life for older adults.
Third, we need to include family caregivers formally in the health care system so that their insights and observations can support the care of their older relatives. Physicians can then provide important information directly to family caregivers to help them support relatives outside of the clinic or hospital. One way to do this is by using health information technologies—like the electronic health record—to include caregivers in communication between providers and older patients. In ongoing research, family caregivers report frustration with lack of permission and transparency of procedures for accessing a relative's medical record. As a result, caregivers describe concerns about their ability to advocate for their relatives needs and preferences—issues that have become particularly salient during the COVID-19 pandemic.
Our current policies and practices are likely neglecting many who should be considered caregivers and who would benefit from caregiver support.
In general, to better support family caregivers of older adults, we need to think broadly about what it means to be a caregiver. In reality, 20-30 million is likely an underestimate of the actual number of family caregivers in the US. We have lost sight of the different types of support caregivers may provide and have imposed boundaries on caregivers rather than enabling them to reflect on the full picture of who they are and what they mean to their older relative. Cultural norms around caregiving can add complexity to who identifies as a caregiver, with implications for disparities in care and respite-seeking behaviors among caregivers. In other words, our current policies and practices are likely neglecting many who should be considered caregivers and who would benefit from caregiver support.
Rosalynn Carter, a passionate advocate for supporting family caregivers, said: "There are only four kinds of people in the world. Those who have been caregivers, those who are currently caregivers, those who will be caregivers, and those who will need a caregiver." Supporting our aging population today requires supporting our caregivers.
We must continue revisiting and revising our policies and practices as our environment changes. In recent weeks, as we see additional burdens of suffering for older Americans and their caregivers, one thing is clear—we need to start now.
About the Author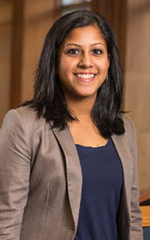 Minakshi Raj, MPH '15, PhD '20, recently completed her doctoral work in Health Services Organization and Policy and will begin an assistant professor position at the University of Illinois at Urbana-Champaign this fall. Her research focuses on how older adults and informal caregivers make health care decisions together. Raj is a fellow and research assistant in the Department of Learning Health Sciences, where her research examines the role of technology in various dyadic relationships, the ethical and social implications of health information technologies with particular interest in the aging population, and patient and provider trust within the health care system.
Dr. Raj received the 2020 Outstanding GSI Award from the School of Public Health.
---