Where Science Meets Humanity: A Story of Suffering and Love in India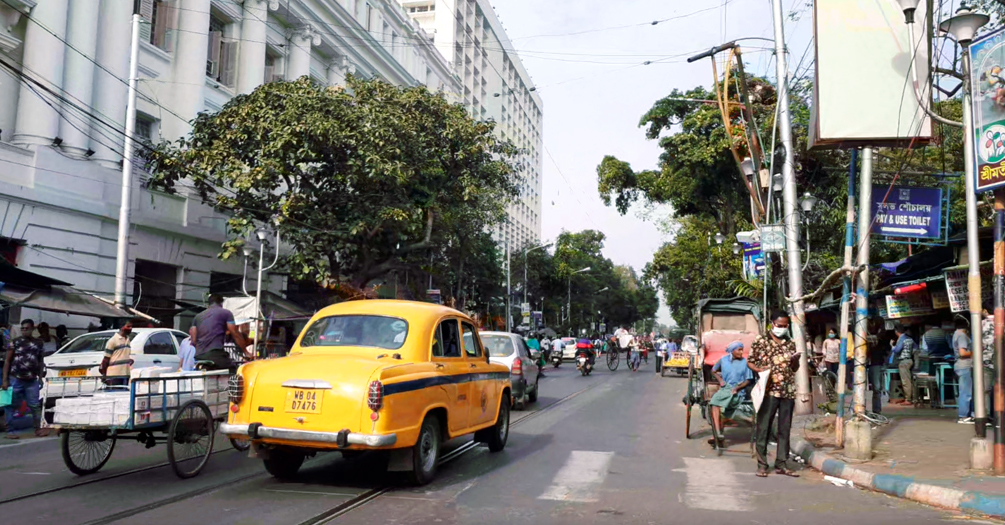 Mousumi Banerjee
Anant M. Kshirsagar Collegiate Research Professor of Biostatistics
In March, I went to India to get my 84-year old mother vaccinated. My mother suffers from progressive dementia and multiple other comorbidities. When I left for India, the COVID-19 situation there was better than what it was in the US.
On March 15, India recorded 24,437 new cases and 130 deaths.
I had been fully vaccinated for over a month when I left. I discussed with my public health colleagues and family the risks and benefits of going. I entered into an international telecommuting agreement with my employer—the University of Michigan—that would allow me to be with my mother for both vaccine doses while continuing to teach and carry out other professional duties. My daughter urged me to go, live, and breathe for myself for a while. I had not returned to my lifeline, my hometown of Kolkata, for well over a year.
It was the beginning of a storm.
Three days after I arrived in Kolkata, my mother and her two caregivers received their first shots of Covishield, the Indian version of the Astrazeneca-Oxford vaccine. They experienced no adverse reactions. My plan was off to a good start.
Things began changing rapidly a week later. India experienced a sharp spike in cases. It was the beginning of a storm.
On March 27, there were 62,632 new cases of COVID-19, the highest since October 2020.
The storm continued as India celebrated festivals like Holi and the Kumbh Mela. Five states held elections with political parties that competed to hold the largest rallies. The rest—as the world knows—is history.
Amid this perfect storm of careless crowds, loose government guidelines, and viral mutations, the Indian health care system collapsed. There are few hospital beds and no oxygen supplies. People of all ages are dying outside hospitals and on the streets, waiting for care as they run out of breath.
At times like these humanity rises. It has to.
Testing centers are overwhelmed now. Home collection has virtually stopped for fear of exposure, test results take days instead of hours, and false results rate has increased. Even with acute symptoms, hospitals with space won't admit patients who test negative. By the time another test reveals the earlier false negative, the patient has succumbed to COVID-19.
On April 30, India recorded 402,014 new cases and 3,525 deaths.
India is the world's fourth-largest producer of COVID-19 vaccines and the largest producer of vaccines in general. But only 2.2% of the 1.4 billion people in the world's largest democracy have so far been fully vaccinated against COVID-19.
Even as India tries to produce and supply vital vaccines to the rest of the world, COVID-19 vaccines are and remain in short supply in India. People queue up at 4am for a shot only to be told at 2pm that vaccine supplies have run out for the day. Vaccination centers thronged with people become a breeding ground for fresh infections.
At times like these humanity rises. It has to. You might live on the other side of the world from India, but this is not India's problem alone. A pandemic surge of this magnitude is everyone's problem. Big or small, we all must do our part. If this virus ravages one country, sooner or later it will ravage the entire global community.
This pandemic has reminded us again and again how interconnected the human race is. We cannot fail to act on the responsibilities we have as a global community.
India's suffering is everyone's suffering. To bring under control a virus spreading through a nation of 1.4 billion people, we must ensure medical care and vaccines are available to the nation that supplies us with so many of our vaccines and other pharmaceuticals.
It is time now to mobilize my energy and expertise to advance public health in the ways only I can.
As I witnessed insurmountable personal losses and reviewed the daily data, it felt like the society I knew was crumbling around me. The virus was and is ravaging the country of my birth—my people. We are confronting nothing short of an existential crisis.
Prior to the return flight I had booked, I had a mandatory COVID-19 test. It came back COVID positive. I was asymptomatic and shocked at the result, given how careful I had been throughout my stay.
Still, I isolated myself. I cancelled my flight to the US, not knowing when I would get another booking. My children, at our home in Michigan, awaited their mother's return. I feared the US borders closing down to travelers from India.
As a data scientist, I know all about uncertainty. But I couldn't handle this uncertainty in my own life.
Six days later, fresh tests at two different labs both came back negative. The emotional wreckage from the earlier false positive was huge. But I was cared for and nurtured by friends and family in India. I received messages of care and concern and deliveries of my favorite Indian foods. One friend helped me rebook my flight. Another focused on helping to care for my mother while I quarantined.
They all worked so hard to send me away—to safety, to my vocation as a public health professional, to my children. Such is the nature of love.
I returned to the US in early May and quarantined again. I got another test result—negative.
I carry with me a lot of hurt and pain. My hometown is burning. People I love are living under dangerous conditions, in fear of losing their lives. India—and the whole world—continues to suffer.
But I knew I had to leave. My on-the-ground job in India was done. It is time now to mobilize my energy and expertise to advance public health in the ways only I can. I research human disease, and support health care professionals and policy makers to develop ways of preventing and treating the suffering that comes from disease.
With a prayer for each of you, I ask you to practice safety guidelines. Protect yourself, your family, and your community. Protect India, protect your own nation, protect humanity, because at the end we are one world.
I shall see you all at dawn. That's a promise.
Photo at top. College Street, North Kolkata, India by Pratiti Ghosh.
About the Author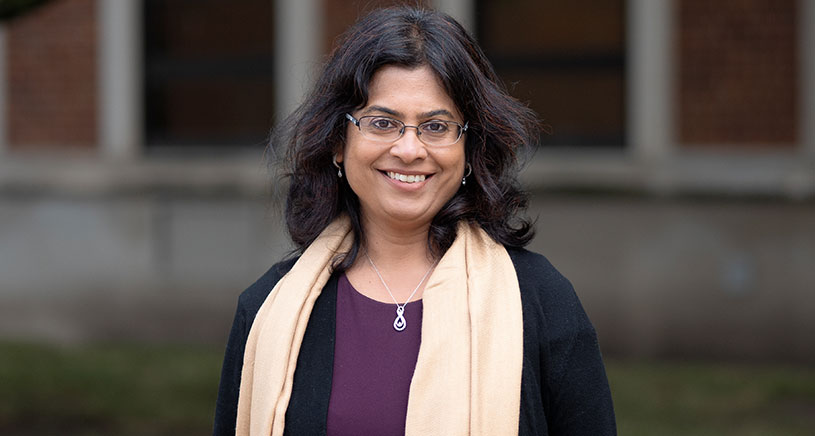 Mousumi Banerjee is Anant M. Kshirsagar Collegiate Research Professor of Biostatistics in the School of Public Health and Director of Biostatistics at the Center for Healthcare Outcomes and Policy at the University of Michigan. She is also on faculty in the Rogel Cancer Center, Michigan Institute for Data Science, and the Center for South Asian Studies at Michigan.
Dr. Banerjee received her bachelor's and master's degrees in statistics from the Indian Statistical Institute in Kolkata, India, and her PhD in statistics from the University of Wisconsin-Madison. Her methodological research focuses on machine learning, prognostic modeling, correlated data, survival analyses, competing risks with applications to health care delivery, and outcomes research. Dr. Banerjee works closely with collaborators in the fields of cancer, pediatric heart disease, neurology, surgery, and social determinants of health. She is a Fellow of the American Statistical Association and an elected member of the International Statistical Institute.
Read more about Dr. Banerjee in A Life of Pi and Poetry.
---