To feed or not to feed? Food allergy prevention in infants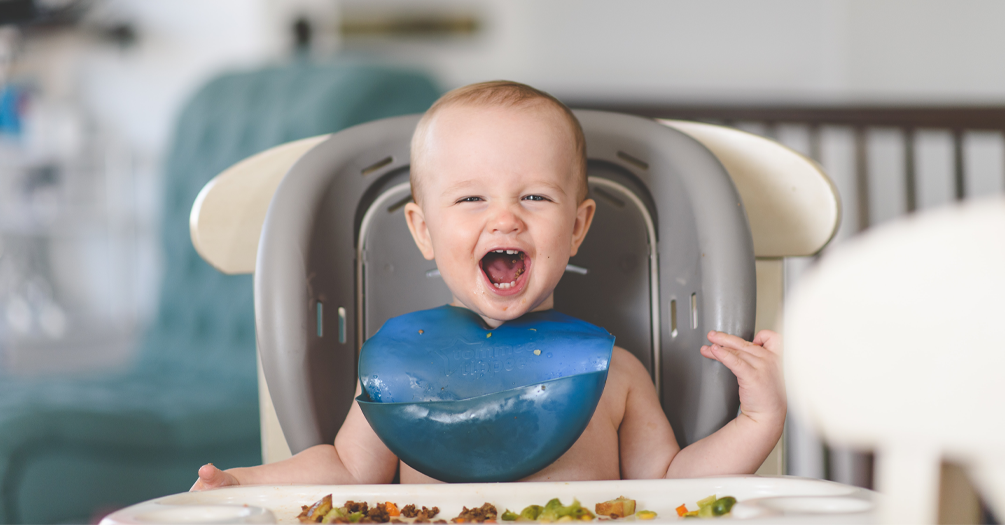 By Kaitlyn Palao
Bachelor's Student, Public Health Sciences
Food is a basic human need. In fact, we can only survive a week or two without it (Silver, 2019). For people with food allergies, food can sustain but also harm them. I have witnessed this with my twin sibling who has peanut and seafood allergies, so I know how burdensome it can be to constantly worry about food restrictions.
Food allergies occur when the body's immune system is hypersensitive to certain food which causes inflammation (Mayo Clinic Staff, n.d.). This may result in symptoms such as swollen airways, hives, itching, and anaphylaxis. which is a life-threatening reaction characterized by low blood pressure, difficulty breathing, and loss of consciousness (Mayo Clinic Staff, n.d.). Ninety percent of allergic reactions are attributed to milk, eggs, peanuts, tree nuts, fish, shellfish, soy, and wheat, also known as the eight major food allergens (Branum & Lukacs, 2008). Those with food allergies are four times more likely to have asthma or eczema (Branum & Lukacs, 2008).
Food allergies among children increased by 18% between 1997 to 2007, with rates being higher in infants and hospitalizations rising to 9,537 cases between 2004 and 2006 (Branum & Lukacs, 2008). As of 2021, one out of four children in America have seasonal/food allergies or eczema (CDC, 2023). As their digestive system develops, children may outgrow their milk, soy, wheat and egg allergies, but more severe cases, especially relating to shellfish and nut allergies, may last throughout life (Mayo Clinic Staff, n.d.).
Food introduction recommendations
Back in 2000, following speculation that early food introduction increases the risk of food allergies, the American Academy of Pediatrics (AAP) supported the delayed introduction of cow's milk until an infant is one-year-old, eggs until two-years-old, and nuts and fish until three-years-old (Abrams & Becker, 2015).
Many believed that delaying the introduction of certain foods may protect infants, whose immune and gut systems are immature, from allergic reactions (Abrams & Becker, 2015). However, it turns out that doing so may instead increase the risk of the development of food allergies.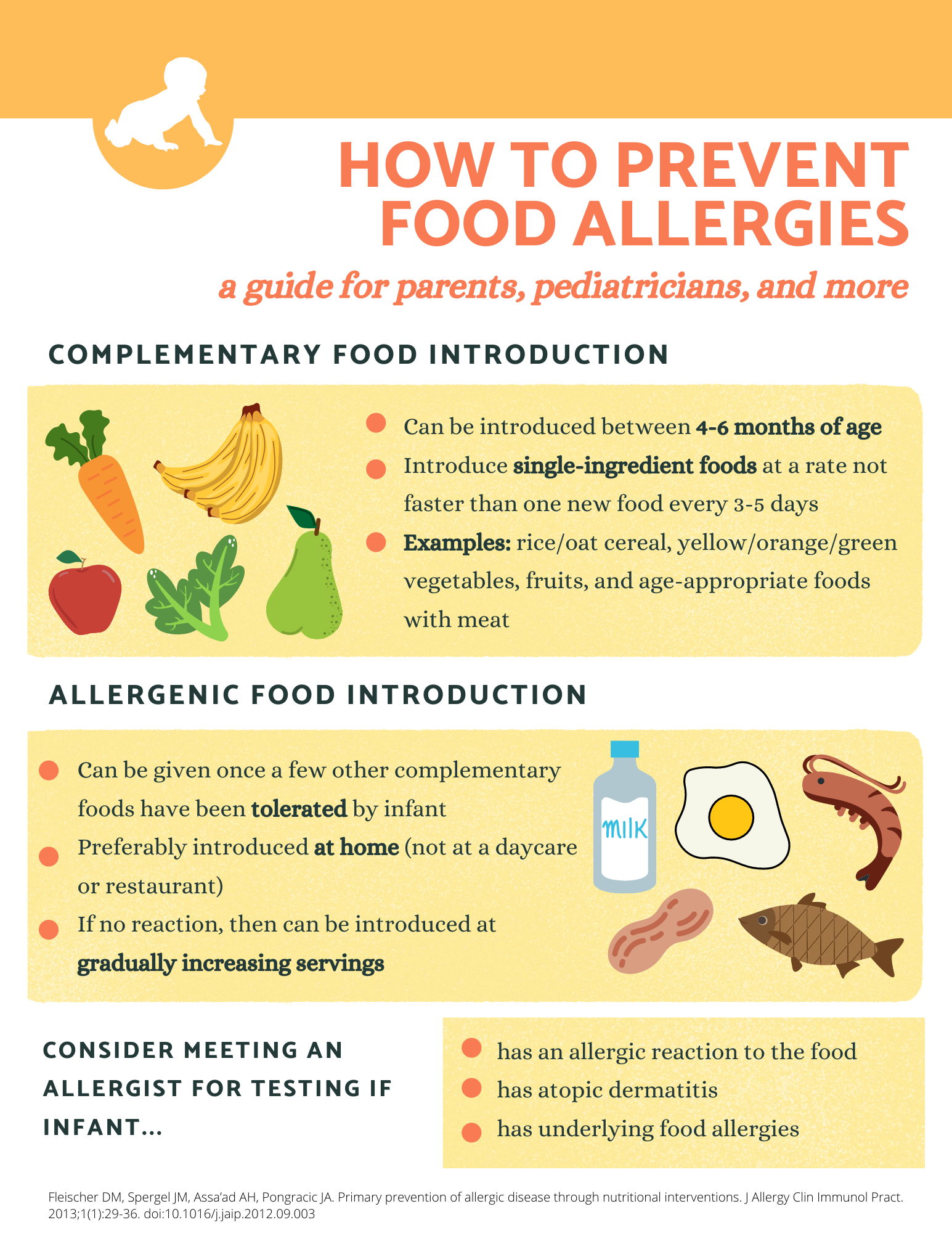 It was not until 2008 that the AAP announced that allergenic food introduction should not be delayed beyond the age of four to six months (Greer et al., 2008). This realization was influenced by a series of new findings. A study in 2006 discovered that infants exposed to wheat after the age of six months had greater wheat allergy risk (Poole et al., 2006). Another study in 2010 observed that the early introduction of eggs at the age of four to six months decreased the rates of egg allergy development (Abrams & Becker, 2015). The Learning Early About Peanut (LEAP) study in 2015 found a significant risk reduction in peanut allergy development among children who were introduced to peanuts earlier (Du Toit et al., 2015). Another study in 2017 reported that children who avoided cow's milk, egg, and peanut until the age of one experienced more sensitization (food allergies developed in early childhood) to these foods (Tran et al., 2017). Exceptions to this recommendation apply to infants who have atopic dermatitis or siblings with peanut allergies (Abrams & Becker, 2015).
The "dual allergen exposure" hypothesis was proposed to be the underlying scientific mechanism behind this. It suggests that being exposed to food decreases the development of allergies by promoting immune tolerance and desensitization (Abrams & Becker, 2015).
Food allergy prevention strategies
In response to these new studies, the AAP altered their food introduction recommendations. This highlights the importance of adapting to new findings and continuing research in the field to better address food allergies. Although there is no cure for food allergies, proper food introduction during early childhood has been shown to help prevent them.
References
Abrams, E. M., & Becker, A. B. (2015). Food introduction and allergy prevention in infants. CMAJ: Canadian Medical Association Journal = Journal de l'Association Medicale Canadienne, 187(17), 1297–1301. https://doi.org/10.1503/cmaj.150364
Branum, A., & Lukacs, S. (2008). Food Allergy Among U.S. Children: Trends in Prevalence and Hospitalizations. Centers for Disease Control and Prevention. https://www.cdc.gov/nchs/products/databriefs/db10.htm
CDC. (2023). More Than a Quarter of U.S. Adults and Children Have at Least One Allergy. Centers for Disease Control and Prevention. https://www.cdc.gov/nchs/pressroom/nchs_press_releases/2022/20220126.htm#:~:text=About%20one%20quarter%20(25.7%25),%2DHispanic%20(17.0%25)%20adults.
Du Toit, G., Roberts, G., Sayre, P. H., Bahnson, H. T., Radulovic, S., Santos, A. F., Brough, H. A., Phippard, D., Basting, M., Feeney, M., Turcanu, V., Sever, M. L., Gomez Lorenzo, M., Plaut, M., Lack, G., & LEAP Study Team. (2015). Randomized trial of peanut consumption in infants at risk for peanut allergy. The New England Journal of Medicine, 372(9), 803–813. https://doi.org/10.1056/NEJMoa1414850
Fleischer, D. M., Spergel, J. M., Assa'ad, A. H., & Pongracic, J. A. (2013). Primary prevention of allergic disease through nutritional interventions. The Journal of Allergy and Clinical Immunology. In Practice, 1(1), 29–36. https://doi.org/10.1016/j.jaip.2012.09.003
Greer, F. R., Sicherer, S. H., Burks, A. W., American Academy of Pediatrics Committee on Nutrition, & American Academy of Pediatrics Section on Allergy and Immunology. (2008). Effects of early nutritional interventions on the development of atopic disease in infants and children: The role of maternal dietary restriction, breastfeeding, timing of introduction of complementary foods, and hydrolyzed formulas. Pediatrics, 121(1), 183–191. https://doi.org/10.1542/peds.2007-3022
Kleinman, R. E., & Coletta, F. A. (2016). Historical Overview of Transitional Feeding Recommendations and Vegetable Feeding Practices for Infants and Young Children. Nutrition Today, 51(1), 7–13. https://doi.org/10.1097/NT.0000000000000137
Mayo Clinic Staff. (n.d.). Food Allergy. Mayo Clinic. https://www.mayoclinic.org/diseases-conditions/food-allergy/symptoms-causes/syc-20355095#:~:text=In%20some%20people%2C%20a%20food%20allergy%20can%20trigger%20a%20severe,makes%20it%20difficult%20to%20breathe
Poole, J. A., Barriga, K., Leung, D. Y. M., Hoffman, M., Eisenbarth, G. S., Rewers, M., & Norris, J. M. (2006). Timing of initial exposure to cereal grains and the risk of wheat allergy. Pediatrics, 117(6), 2175–2182. https://doi.org/10.1542/peds.2005-1803
Silver, N. (2019). How Long Can You Live Without Food? Healthline. https://www.healthline.com/health/food-nutrition/how-long-can-you-live-without-food
Tran, M. M., Lefebvre, D. L., Dai, D., Dharma, C., Subbarao, P., Lou, W., Azad, M. B., Becker, A. B., Mandhane, P. J., Turvey, S. E., Sears, M. R., & CHILD Study Investigators. (2017). Timing of food introduction and development of food sensitization in a prospective birth cohort. Pediatric Allergy and Immunology: Official Publication of the European Society of Pediatric Allergy and Immunology, 28(5), 471–477. https://doi.org/10.1111/pai.12739
About the author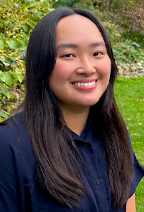 Kaitlyn Palao is an undergraduate student at the University of Michigan. She is majoring in Public Health Sciences at the School of Public Health. She works as a research assistant and behavioral coder at the Child Health and Development Lab. She is passionate about integrating public health and medicine to improve health outcomes, especially among vulnerable populations.
---
---