Diversifying Agriculture for Healthy Diets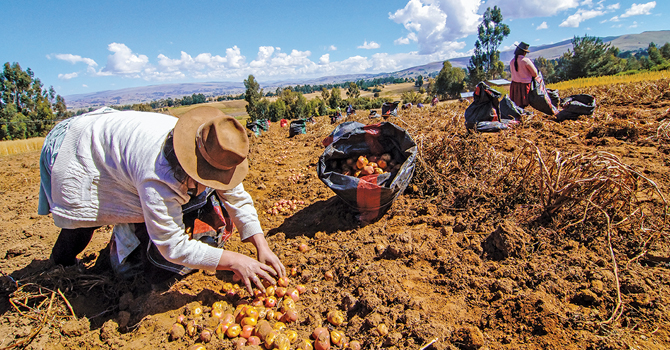 Andrew Jones
John G. Searle Assistant Professor of Nutritional Sciences
Transitions toward urban living, the freer flow of capital and culture, and new agricultural and processing technologies have transformed food systems around the world over the past half century. Perhaps more than anything, homogenization has come to define this transformation. The composition of global food supplies has become more similar in recent decades, and just a handful of foods now account for most of the calories we consume. Uniform, high-input farms, the hallmark of modern intensive agriculture, have produced an abundance of food unimaginable at the start of the last century. Yet, a healthy diet remains out of reach or unrealized for billions worldwide.
Monotonous, staple-based diets are still the norm for poor households in low-income countries, while more diverse diets—high in calories and ultra-processed foods, and lacking in fruits, vegetables, and legumes—are on the rise in every corner of the globe, cross-cutting social and economic divisions. Indeed, unhealthy diets are the largest single risk factor for the global burden of disease. The extent to which simplified farming systems may be driving these unhealthy dietary patterns is not clear. However, there is reason to believe that more diverse farms can support healthy diets in several different ways.
Diversifying farms is just one part of a larger effort needed to promote healthy diets through changes to food systems. But it is a vital one and underpins the need to reenvision farms as agroecosystems and cultivate agriculture that sustainably supports multiple ecosystem services.
First, diversified farms can improve the diversity, and thereby nutrient adequacy, of diets of smallholder farming households that raise crops for their own consumption. Across many settings, more diversified farms are associated with more varied family diets. The size of this relationship is small, and some evidence suggests that adding new crop species to farms that are already highly diverse will not improve diets. Yet, among farms with just one or two crops—the situation for many poor subsistence farming families—a marginal increase in crop diversity can yield a proportionally larger return to diet diversity. It is also likely that policies or programs that intervene to diversify farms with the explicit goal of improving diets would see larger positive impacts on diets, especially if combined with nutrition behavior change activities.
Second, more diverse farms can generate income for farming families that can be used to purchase more diverse foods. Certainly, investing in a small number of cash crops can increase incomes from agriculture, and there are risks that diversification could sacrifice gains from specialization. But crop diversification need not mean lost income. In practice, risk-averse smallholders often maintain subsistence production while diversifying into commercial crops. In this way, diversification can afford smallholders access to new markets for their production, additional sources of income, and indirect routes to improving diets through increased purchasing power. Indeed, more highly diversified farms tend to have higher incomes from agriculture, and the benefits of farm diversification for diet diversity are consistent across more and less market-oriented farms.
Finally, more diverse farms can contribute to more diverse consumer food markets. Even subsistence farmers in most settings purchase most of their food. Therefore, diversifying the small- to medium-sized farms that locally supply markets in low-income countries is essential for expanding access to healthy, diverse foods. Increasing production of fruits, vegetables, and legumes is especially important given that the supply of these crops in nearly all world regions is not sufficient to meet recommended intakes. Yet, diversifying agricultural production alone will not guarantee greater consumption of diverse foods. Post-production processing and how foods are substituted and marketed relative to one another strongly shape the nutritional quality of foods, as well as food prices and consumer preferences. Hence, complementary policies are needed to ensure that the potential nutritional benefits of agricultural diversification persist throughout supply chains.
To be certain, diversifying farms is just one part of a larger effort needed to promote healthy diets through changes to food systems. But it is a vital one and underpins the need to reenvision farms as agroecosystems and cultivate agriculture that sustainably 
supports multiple ecosystem services.
This article was originally published by the Global Nutrition Report.
About the Author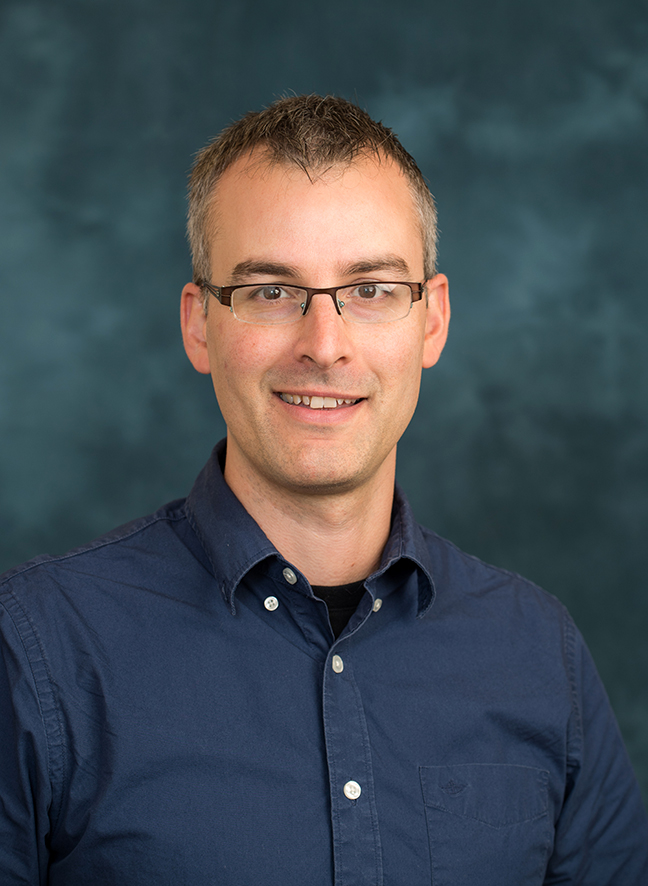 Andrew Jones is a public health nutritionist interested in understanding how food systems influence the nutrition and health status of vulnerable populations in low- and middle-income countries (LMICs). Specifically, his research has focused on understanding how biodiversity within agricultural systems influences the diversity and quality of diets of farming households and examining the role of key food systems determinants in influencing undernutrition, overweight, and the co-occurrence of these conditions among women and children. Andrew has worked as a consultant for several institutions, including the World Bank, the International Food Policy Research Institute, the Chicago Council on Global Affairs, and UNICEF. He served as a US Peace Corps Volunteer in Kazakhstan from 2002–2004.